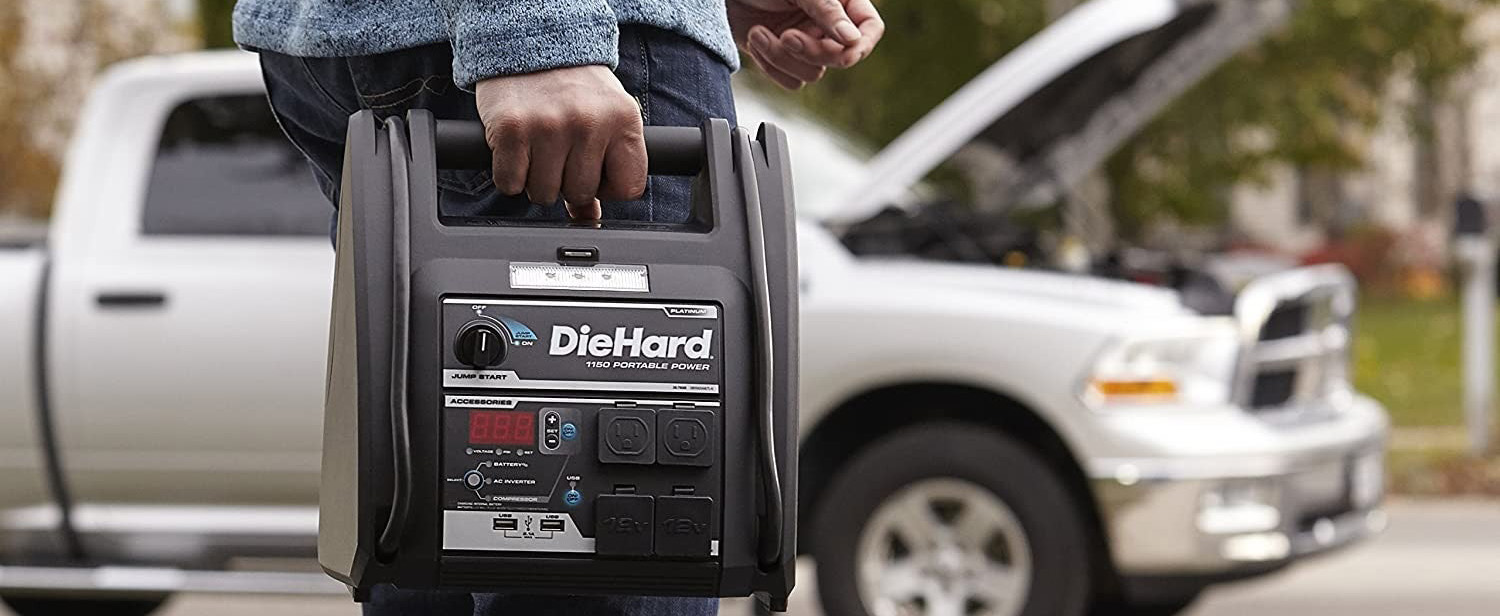 A jump starter with air compressor is a low-priced, safe, and high-tech emergency device in any situations that may occur during long journeys.
Below we compiled a list of best car jump starter with an air compressor, with interesting and useful information about their features and nuances of operation, as well as the advantages and disadvantages of each model.

Jump starter with air compressor reviews
In this article, we will evaluate the many jump starters with air compressor so you can understand which models may brag of a broad set of capabilities. We will also pay attention to the details and possibilities supplied by each jump starter with the air compressor.
TOP-9 Jump Starters with an Air Compressor
#1 STANLEY J5C09

This battery jump box is useful for starting various vehicles such as automobiles, trucks, motorbikes, and tractors. It is portable and adaptable to any setting, making it potentially the best battery jump starter with air compressor.
The STANLEY J5C09 is equipped with a 120 PSI compressor and a sensor for measuring tire pressure. It quickly and easily started discharged car batteries.
120 PSI air compressor – perfectly suited its tasks, namely inflating car and bicycle tires. The air pressure dial and air hose are located on the back of the device. To activate the compressor, push the switch situated next to the pressure gauge's regulator.
The device provides 1,000 pulse amplifiers and 500 amperes of instantaneous starting power. Moreover, the device is safe, since it is designed with a reverse polarity signal.
Also, this tool can easily nourish your computer, laptop, and smartphone, which add even more popular among users.
Pros
Ease of use
Sound signaling of polarity
USB ports
Built-in LED light
Cons
Short air compressor hose
The kit does not have an extension cord
#2 POTEK JS88-UL

By having 1500 Peak/750 Instant Amps, this jump starter will save you on the road anytime and anywhere. It comes with an 18 AH lead-acid battery so you don't have to push your car to the garage or auto repair shop. It does save a driver, the POTEK can jump start a car and inflate an ordinary tire to 30 PSI. Moreover, the starter features both AC and DC adapters for charging. On the top, there are two AC charging ports and USB port to charge different 12V electronics under 300W.
If you have to use it in low light, there is an LED indication that begins blinking based on the current battery state.
Pros
Can be charged via wall outlet or car cigarette socket
It has 3 high air-flow nozzles
Cons
#3 DEWALT DXAEJ14


In this powerful model, there are 1400 peak and 700 instant amplifiers. It is an air compressor with a power of 120 PSI. Thus, the jumper box has a dual purpose, the vehicle's battery is started up and air tire is pumped.
It features two USB ports to boost the usefulness of working with the device. I would like to mention also the ease of use because all controls are easy to understand.
Many are interested in the function of the air compressor, it is worth saying that this function contains an automatic stop, so as not to spend a lot of energy or excessively inflated tires.
Despite its size, the device looks compact, has a dual function to run, it's engine start-up and busy, users can easily transport it without excessive problems. To gain the greatest results over the device's long life, you must charge the battery before using it.
The high power jump box with the air compressor is perfect for the people who are looking for fast and reliable solutions. This is one of such models that provides speed at work and has the advantages of an air compressor.
Pros
Built-in LED light
Qualitative materials
Backlighting
Cons
#4 Jump-N-Carry JNCAIR 1700

The JNCAIR 1700 contains a PROFORMER battery, which, despite the type of the vehicle, can quickly and accurately start the battery.
This portable jump starter with air compressor efficiently delivers energy to your car's battery. It has high-quality cable leads that work with the car's battery. Due to this, the portable jump starter with air compressor is capable of giving the battery a power that can ran your car. The jump box with air compressor quickly and easily solves such tasks as starting up the battery and inflating the tires by air.
The equipment has a built-in AC charger intended for auto-charging, ensuring that it is always ready to use. In order to charge this portable car jump starter with air compressor, plug in a standard extension cord and connect your device.
It is equipped with an air compressor that contains a 12ft air hose. The jump starter and air compressor contain with inbuilt pressure gauge that allows the user to know the condition of the tires. It is capable of inflating 15 car tires in less than seven minutes. The jump starter and air compressor adds even more versatility to the device and, accordingly, more attractive to the potential buyers.
The equipment has a built-in AC charger intended for auto-charging, ensuring that it is always ready to use.
Pros
High-strength and high-quality cable wiring, valves, and clamps
The device is equipped with an integrated battery charger
Cons
Short jumpers; to connect the clips, place the gadget within 6 inches of the battery
Does not have a reverse polarity warning
The overheat cutoff just stopped the device after putting in about 5 lbs in one tire
#5 Clore Jump-N-Carry JNC550A


The battery jumper has a reasonable price and a comprehensive range of capabilities, making it a perfect tool for starting your automobile and inflating the tires to the proper pressure. The Clore JNC550A provides 1100 peak amplifiers and 325 Cranking Amps. It has a USB port to charge small electronic devices. The JNC550A can also work as an air compressor. The air compressor can easily inflate the car tire.
The equipment has a digital display that provides detailed information on your battery's status. Also, it has an ultra-bright LED energy-efficient digital voltmeter.
The built-in air compressor 120 PSI is used to fill the air in car tires, and not only in tires but also balls, bicycle tires, and other things. It contains a pressure gauge with a variety of nozzles to measure tire pressures. The gauge and the on/off switch are on the back of the device. The air cord is stored in the central storage compartment on the back of the gear.
Pros
Extra long cables
The gauge is accurate
The rubber base ensures complete stability during the operation
Cons
To avoid losing air, the user must manually tighten the tire pressure nozzle and then unscrew it as rapidly as possible
The vinyl case doesn't go on in the package, it should be bought separately. But still, its quality could be better
#6 JF.EGWO — best lithium battery jump starter with air compressor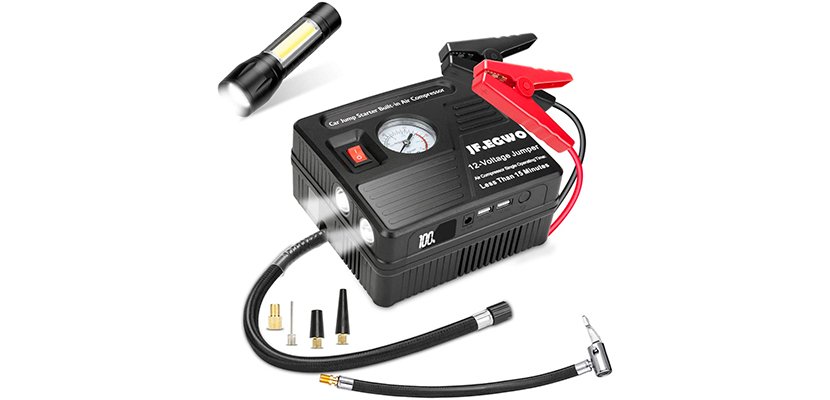 This is a multifunctional device with a peak current of 1000 AMP allowing you to run engines – up to 8.0 liters of gasoline, 5.0 liters of diesel, up to 20 times. Thanks to the air compressor, the device inflates a medium-sized tire in just 7 minutes. Also, there are built-in 2 USB connectors. Two LED lights have 3 operating modes: Lighting / SOS / Warning. It has a 500W power supply and can charge your gadgets for up to 10 hours. The device can be charged in just 4 hours.
The jump pack with air compressor is great for cars, trucks, bicycles, various sports gears, etc. It contains a 18000 mAh battery pack, which allows you to handle and operate a completely different engine. 2 USB sockets permit you to charge laptops, mobile phones, tablets, and any other devices.
The gadget is compact enough to fit in a toolbag and weighs only 4.41 pounds.
Equipped with innovative and sophisticated technology to avoid short circuits, overheating, and overcharging, as well as other valuable features.
Pros
Security protection
Prevention of short circuit, overheating, over-charging protection
Modern air compressor
Large capacity battery
Cons
Some parts of the device are made of non-quality materials
The device does not guarantee 100% reliability when working in any weather conditions
#7 STANLEY PPRH5


The PPRH5 Stanley has an air compressor that comes complete with metal clamps and 6-way cables. As noted above, the device is equipped with an air compressor with a capacity of 120 PSI for rapid inflation of tires by air.
The device has a very bright LED lighting. Due to the USB port, you can charge a variety of devices: laptops, mobile phones, etc. The tool weighs 25 pounds, which is quite a lot, but its size didn't bother me while transporting it.
You do not need to look for household power sources, this device easily charges other devices. It has a 500W power supply and can charge your gadgets for up to 10 hours.
Pros
Modern air compressor
Metal clamps
Cons
#8 Duracell Portable Jumpstarter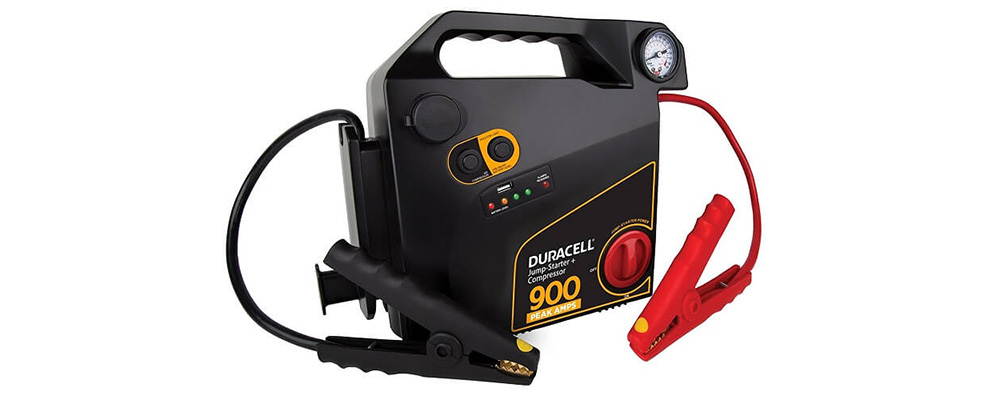 The Duracell Portable Jumpstarter is ideally suited for work at night due to the LED light. It may be utilized after at least forty hours of charging. It should be noted that maintenance is in regular operation if the battery is not charged for a long time and it is stored in a single place for a long period of time, it is spoiled, so it is necessary to use it and recharge it regularly.
The main disadvantage of the Duracell battery that is placed on the device. Gel battery cells lose charging resistance with time, especially if the gadget has been inactively kept for a long time.
Pros
Compact size
Portability
Versatility
High speed
Qualitative materials
Cons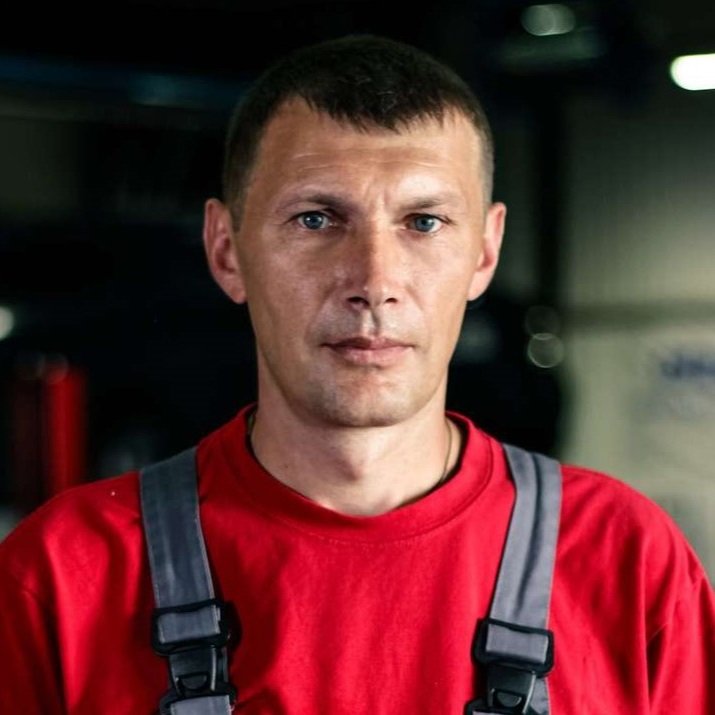 My name is Brandon, and I've been interested in cars since I was a kid. I got a bachelor's degree in Automotive Technology and worked in a private car workshop. I have two cars that have been completely upgraded with my own hands. So I successfully put all my knowledge into practice.
Last update on 2023-02-17 / Affiliate links / Images from Amazon Product Advertising API