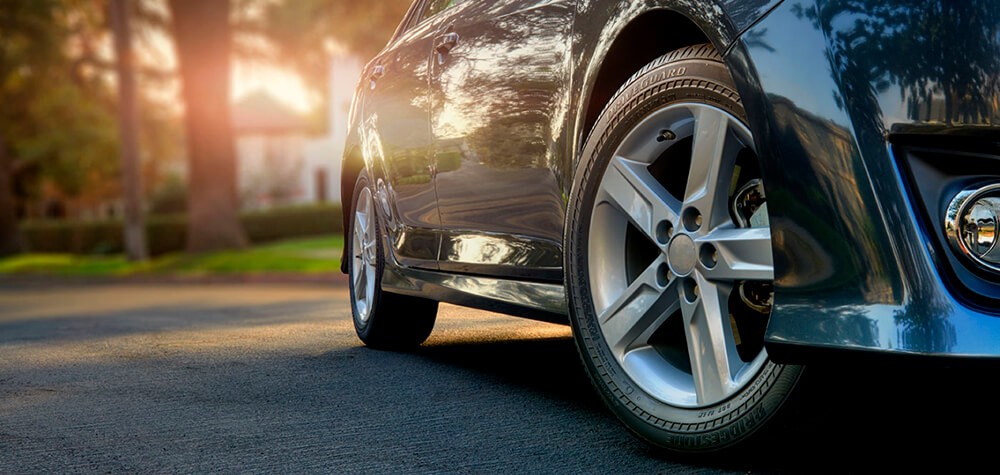 No matter what kind of car you have, you hardly ignore the tire change twice a year. However, what if it's possible to have one set of tires on your vehicle all year round? A seasonal tire change isn't an essential matter anymore as the modern market gives the possibility to buy the best all season tires. They combine the main characteristics of summer and winter tires being universal for both cold and hot weather. Thus, such tires are meant to last through all four seasons of the year.

Modern all weather tires must be used in completely opposite conditions, and it seems to be almost unrealistic demand. Snow tires have excellent properties for winter, the ability to work at low temperatures and in bad weather conditions. Summer tires provide excellent traction at high temperatures and during freezing rainy weather. However, all season tires are able to cover the whole range of weather conditions. In practice, this means that they should have excellent handling in slush, during spring rain or autumn storm.
So, does the current technologies allow achieving such results? Generally, yes, but not completely. There are not so many models that managed to reach this compromise, but thanks to the all season tire reviews you can make the right choice. We offer you a list of the most reliable options on the market. Plus, our informative buyer's guide will provide general information on all weather tires.
All Season Tires Reviews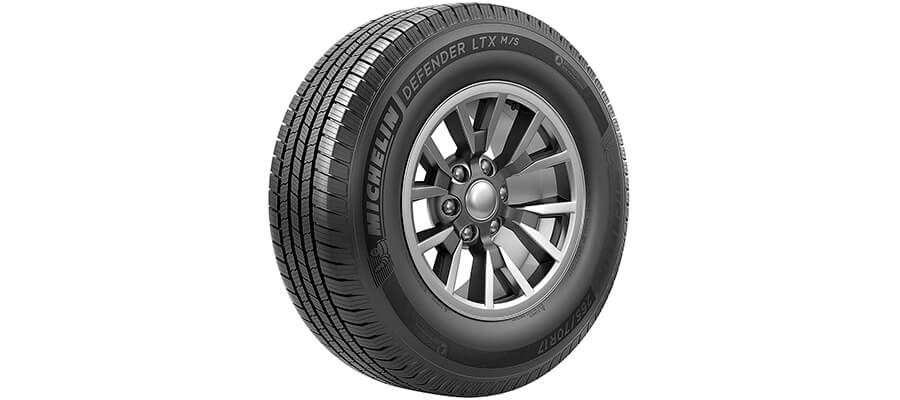 The Michelin Defender LTX is among the best all season tires for SUV as they provide stable handling and have great coupling properties. They are also suitable for light trucks and crossovers. The tires have 70,000-mile warranty mileage, but the upper limit actually depends on the power and torque of your vehicle, and of course on the road surface.
The Michelin Defender LTX is supplied with EverTread technology which prevents mechanical damages. The rubber mixture contains special resins and highly dispersed silica. Thanks to this, the tires became stiffer and more wear-resistant. The tread of these tires is covered with numerous small sipes (just like the tread on winter tires) for improved traction. Their internal construction (MaxTouch) contributes to the fuel economy. The M/S indicator means that these tires can be safely used in both dry and wet conditions, and even in light snowy conditions.
Pros
Suitable for both highway and city roads.
These tires ensure a slip-free ride.
They provide noise-free driving.
Cons
It is not suitable for off road.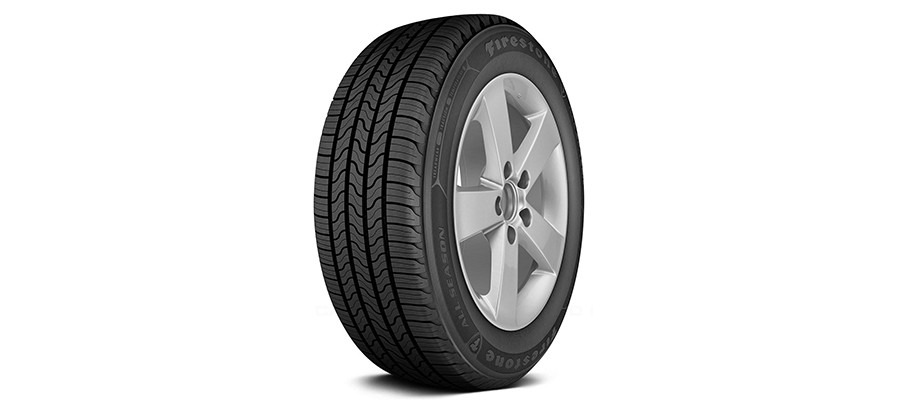 The present Firestone all season tires are designed for coupes, sedans, family minivans, and crossovers. These tires have a silica-enhanced tread compound and a symmetric design which contributes to even wear. Such compound also keeps the tires flexible during summer heat and cold temperatures.
Four circumferential grooves help water pass through the tires' footprints so the grip on a wet road surface is not a problem, and it also helps avoid hydroplaning. The deep sipes and biting edges provide good traction in light snow. The tread's ribs closely follow the road surface which improves the steering responsiveness.
Inside the tire, there is a polyester body casing under two wide steel belts with a spiral-wrapped nylon strengthening to ensure durability. It also helps prevent tire deformation under the driving pressure.
These tires from Firestone offer low rolling resistance to save more fuel. However, note that they are not among the longest lasting tires as the manufacturer provides only 55,000-mile warranty.
Pros
Decent dry traction and handling guarantee a secure driving experience.
The Tire-205/70R15 provides smooth and convenient driving.
Cons
It seems that they are not able to handle the snow.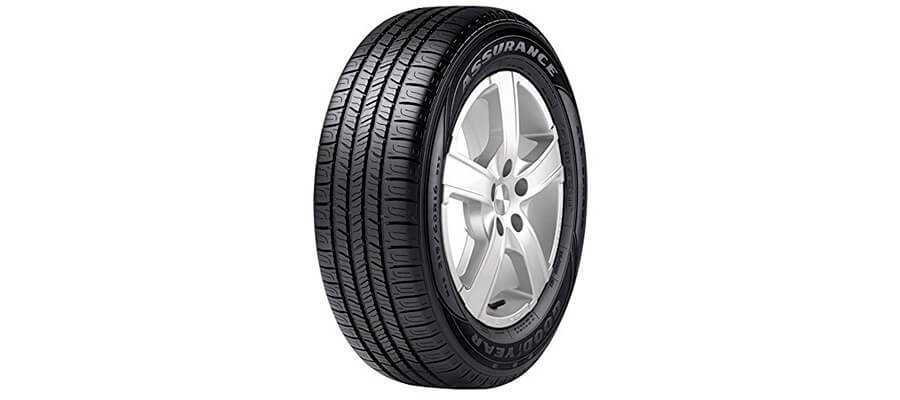 These entry-level Goodyear all season tires offer 65,000 miles tread life. They are designed for sedans and minivans. The tires have multiple biting edges that provide impressive traction. Numerous sipes also do their job up to a point, improving car control in light snow. The optimized symmetric tread pattern also contributes to dependable traction and ensures a convenient driving experience by reducing tire noise.
The wide circumferential tread grooves effectively push out water and snow. Large stable shoulder blocks provide reliable handling in dry conditions. However, note that in deep snow you may find traction a bit more difficult.
The internal tires' structure includes steel belts with a polyester cord body which provides a smooth ride.
Pros
Fast and accurate steering responses.
The tires provide good controllability on turns and highways.
Cons
The tread may wear out quicker than you expect.
The wet traction is not so good (especially for more spirited drivers).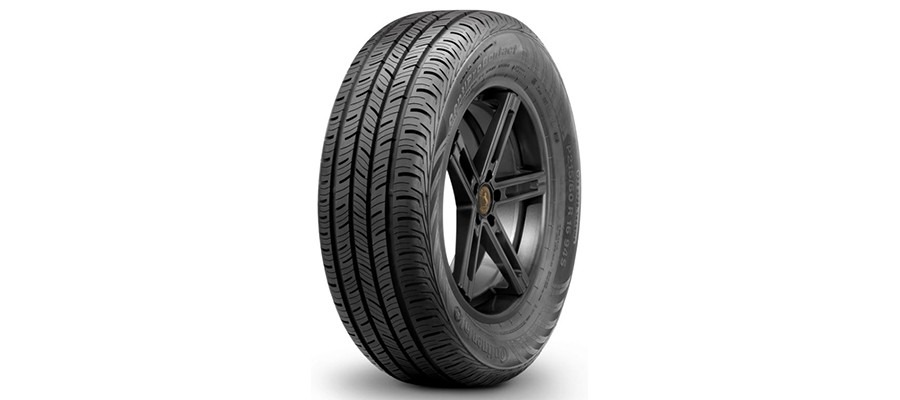 This model from Continental can be the best all weather tires for driving within the city as they are primarily designed for paved roads. They are also suitable for long trips, providing reliable and convenient vehicle control. The tires are designed for coupes and sedans.
The circumferential groove minimizes the hydroplaning effect. Plus, such groove increases stability during active maneuvering and sharp turns. The Conti ProContact provides good handling on wet roads. The snowy weather also isn't a problem for these tires as their tread is supplied with more than 800 cutting edges. However, note that the usage of these tires during harsh winter is not recommended.
These Continental all season tires have rubber composition which forms a symmetrical tread pattern. The central rib reduces noise level providing a quiet ride for improved convenience. It also contributes to high traction and braking performance.
These tires aren't prone to deformation of the tread surface which increases their service life, preventing the possibility of uneven wear of the tread blocks.
Pros
These tires have the tread wear indicator.
The sipes are optimized with a defined radius for improved stability.
Cons
They are not designed for off-road driving.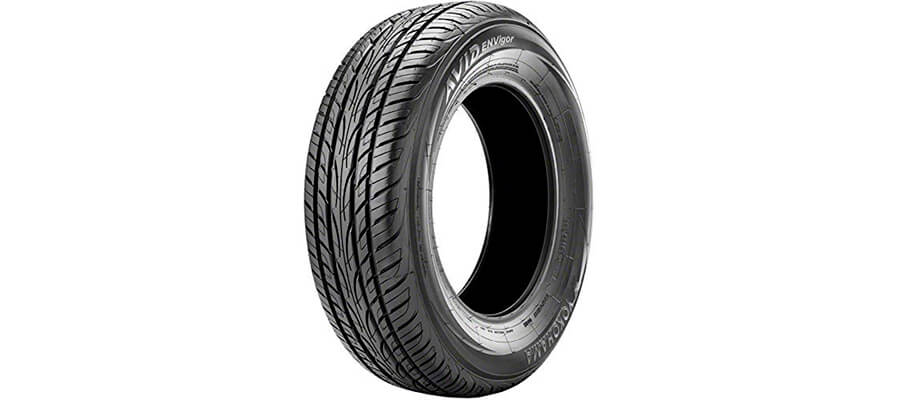 These 195/60R15 all season tires are designed for small passenger cars. They can offer 75,000-mile tread life warranty. The tires are suitable for those drivers who spend a lot of time behind the wheel.
The rubber mixture of these tires is created with the addition of orange oil. It contributes to an optimal balance of technological properties and extends the tire service life several times.
Thanks to low rolling resistance and soft, even movement, these Yokohama tires allow reducing fuel consumption.
The Yokohama AVID Ascend also can be characterized by a high degree of wear resistance due to the original asymmetric pattern that increases the tires service life and contributes to the effective removal of moisture from the tread. The adaptive sipes improve blocks rigidity, making the wear more evenly. The mutually supportive blocks in the shoulder zones improve grip on turns, directional stability, and control during braking.
Pros
Instant response to the steering.
They can be used off-road.
These tires are supplied with the tread wear indicator.
Cons
The grip on the dry surface is not very good.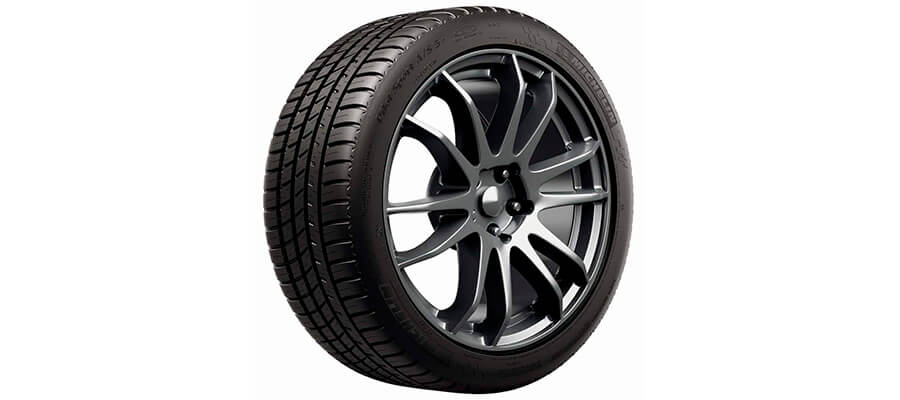 These tires from Michelin are designed for sedans and sports cars. They are also suitable for dynamic driving. The tires have a high level of performance and patency in different weather conditions as their asymmetric design provides a good grip and helps the driver confidently keep the trajectory of movement. A dense mesh of longitudinal, transverse, and beveled grooves provides quick drainage of water and snow. The optimized arrangement of the tread ribs ensures even load distribution.
A special rubber composition (Extreme Silica+) of these tires is characterized by high adhesion to the surface. This way, they can be used during the hot summer, as well as on wet roads. In addition, special additives in the tire compound increase energy efficiency, reducing fuel consumption.
Helio+ Technology helps the tires stick even in the cold weather conditions. Plus, the hidden biting edges grab loose snow to provide fast starts and stops.
Pros
Large 3D sipes help prevent hydroplaning and slipping.
The Variable Contact Patch 3.0 technology provides even distribution of both temperature and pressure.
The steel cord belts ensure durability.
Cons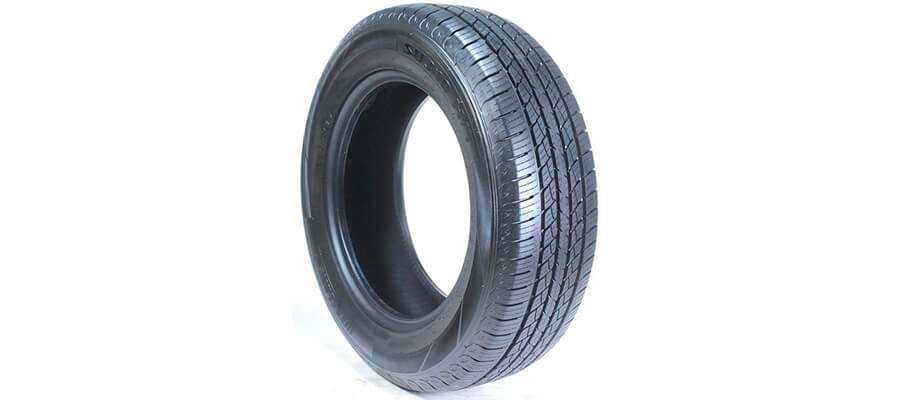 These 225/65R17 all season tires from Westlake can be used for vans and crossovers.
The tires have symmetric tread blocks with quad-circumferential grooves that remove water and snow, help with lateral traction and contribute to high directional stability. The rubber compound is made on the basis of SilicaTech technology, with an increased amount of silica which enhances grip on wet roads several times. Such compound also adapts well to various temperature conditions, increasing the tire versatility. It also reduces the level of rolling, so your car can use fuel with better efficiency.
These tires are M+S rated which means that you can drive in dry, wet, or snowy conditions. Their siping design also provides improved traction.
Pros
The central rib with a longitudinal structure creates uninterrupted contact with the road surface providing a stable ride.
Cons
They may produce a bit of noise after the wear-out.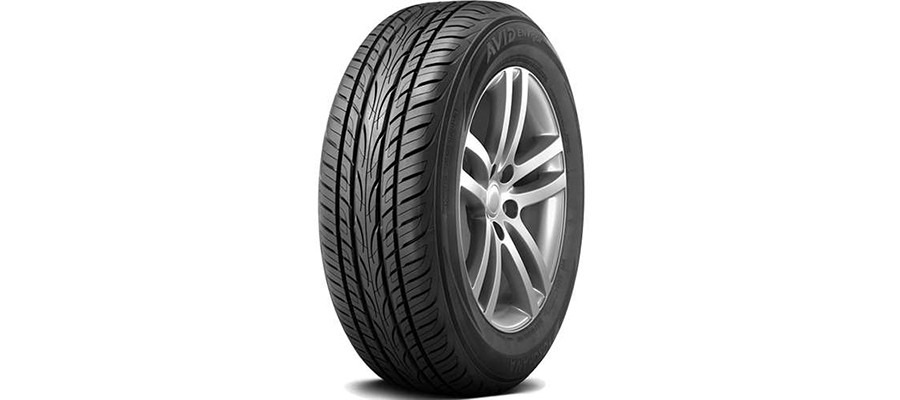 The Yokohama ENVigor 215/60r16 all season tires are ideal for sedans but can also be used for sports cars, coupes, and crossovers. They offer up to 60,000-mile warranty and provide good traction and coupling characteristics, but with a fairly average level of convenience and smoothness of driving.
The Adaptive 3D technology enhances traction on a wet road surface, helps resist hydroplaning, and promotes traction in light snow. Thanks to such technology, the tires are able to resist sludge, slush, and dirt.
The silica tread compound is molded into an optimized contact patch with five ribs. The continuous central rib along with linked shoulder blocks increases tread rigidity, improving tracking and handling.
The internal structure of the tires is enhanced with twin steel belts with a nylon cover to provide protection under high-speed conditions. They also reduce tire weight, providing more uniform ride quality.
Pros
Quick adaptation to road surface condition changes.
Cons
Low load capacity.
They can't be used for pickups and minivans.
Not safe for usage in the intense winter season.
Buyer's Guide
Things to Consider When Choosing the All Weather Tires
The choice of the best all season tires requires more attention than the choice of winter or summer tires as you will be using them the whole year. To make the right decision, you have to know their peculiarities. This way, you have to consider the following parameters.
Size
Size is the first thing to consider before buying a set of tires. The tires of improper size will lead to their deformation, uneven wear, and will also affect handling. So, you should understand how to pick tires of the proper size for your vehicle. For example, in the 205/55r16 all season tires the number 225 means tire's width, 55 — the height to width ratio, and R16 means wheel diameter.
Tread
Make your choice basing on the weather conditions in which you are driving your vehicle. This way, there are the all weather tires that are more similar to the summer tires, with a smaller tread and additional grooves. The second type of tread is designed for a suburban driving — it has a large number of grooves to remove water, dirt, and snow. The third type is suitable for drivers who appreciate great grip and increased cross-country ability. However, their main disadvantage is the high noise level when driving at high speeds.
Tire index
Don't forget to pay attention to the load capacity, speed index, as well as to the compliance of the rubber with quality standards.
Wear resistance
This indicator depends on driving conditions, driving style, wheel alignment angles, and tire pressure. You should pay special attention to wear resistance if you are searching for the best all season truck tires because they are subjected to bigger load which makes them wear out more quickly. The manufacturers indicate the average tire mileage to the maximum tread wear.
Rolling resistance
This indicator will help in fuel consumption reduction. It depends on the rubber composition, carcass design and can't be determined by eye or by touch. The manufacturers indicate the criterion of the fuel economy with marks "E", "Economy" or "Fuel saving".
Traction rating
The tire's ability to grip the road's surface depends on this indicator. The traction ratings are A, AA, B, or C, with A or AA being the most reliable ones.
All Season Tires Main Benefits
The models of tires that can be used in different weather conditions have a bunch of undisputed advantages that made them popular among millions of drivers around the world. Their main benefits in comparison with the other types of tires include:
Versatility
This is their most obvious advantage of the all weather tires. They are suitable for a significantly wider range of conditions than winter or summer tires and don't require season change.
Economy
They provide a cost-effective way to service your car, being less expensive than a set of winter or snow tires. Plus, you won't have to waste your time and money for a season tires change.
Space-saving properties
As you will be using them during the whole year, you won't have to search for a large area of free space in your garage to store the additional set of tires and maintain them properly as you won't need to keep two sets of tires anymore.
Easy handling
Being intended for usage in different weather conditions, they offer better handling than winter tires when the weather isn't very extreme.
Perfect for mild climate
The all weather tires are the most suitable option for areas where the difference between winter and summer weather isn't very significant. Moreover, if it's more likely to rain than to snow in the cold months, they are definitely will be more relevant than both summer and winter tires. They are designed for use in both wet and dry conditions and provide great protection against hydroplaning.
Effectiveness during unstable weather conditions
The weather conditions can change from sunny to rainy and snowy during one week, but you can't change tires every day. In this cause, the all weather tires are the most effective option.
Noiselessness
They don't have spikes, studs or pronounced aggressive tread pattern, so they remain quiet during driving.
Convenience
Being softer than summer models, they are able to provide sufficient convenience during driving. Even long trips will be less tiring.
Durability
Due to the structural peculiarities, their tread is more resistant to wear and abrasion in comparison with summer and winter tires, for which the improper weather conditions can be fatal. The high-quality all weather tires usually provide from 50,000 to 90,000-mile warranties.
Reasons to Buy All Season Tires for Snow Driving
On the one hand, the all weather tires are budget and universal option. This is their main pro — versatility, which in turn affects saving of both time and money. However, can they be as reliable during snowy weather as snow and winter tires do? And can they be even better?
The all season tires peculiarities
These tires don't have a very massive tread pattern to be perfectly suitable for large amounts of snow. However, their rubber composition is much stronger in comparison with summer tires, being more similar to winter tires. Plus, they usually have excellent friction regardless of the road surface.
So can the all season tires be suitable for snow driving?
There are two kinds of tires to be used in winter: snow and winter tires. They both are meant to be used during severe frosts, deep snow, and icy road surfaces. Their tread pattern is strongly pronounced so the vehicle could literally dig up snow underneath. The snow tires sometimes have studs or spikes to move on the snowy and icy road more confidently and safely, but such tires are absolutely not suitable for driving on both wet and dry road.
The snow and winter tires peculiarities
The snow and winter tires are obviously a great choice to make your way through a snowy road, but their main disadvantage is the price: they cost more than any other kind of tires. And the weather in winter is not always snowy: it may change from moderately cold to frosty and snowy. Except being neither cost-effective nor universal, the snow and winter tires provide noisy driving. A set of high-quality all weather tires may show even better results for showy weather than some models of snow or winter tires. Namely, they can have shorter braking distance and better friction on the snowy road surface.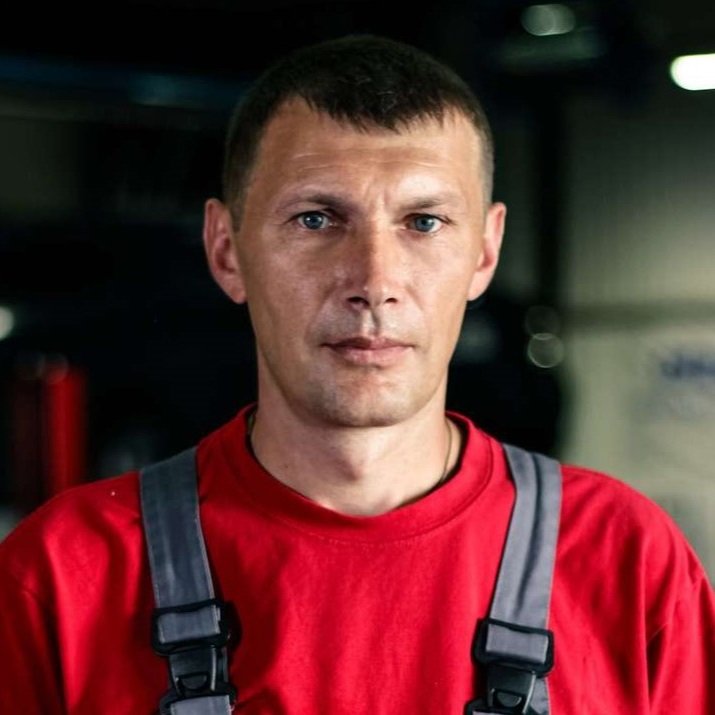 My name is Brandon, and I've been interested in cars since I was a kid. I got a bachelor's degree in Automotive Technology and worked in a private car workshop. I have two cars that have been completely upgraded with my own hands. So I successfully put all my knowledge into practice.
Last update on 2023-02-17 / Affiliate links / Images from Amazon Product Advertising API