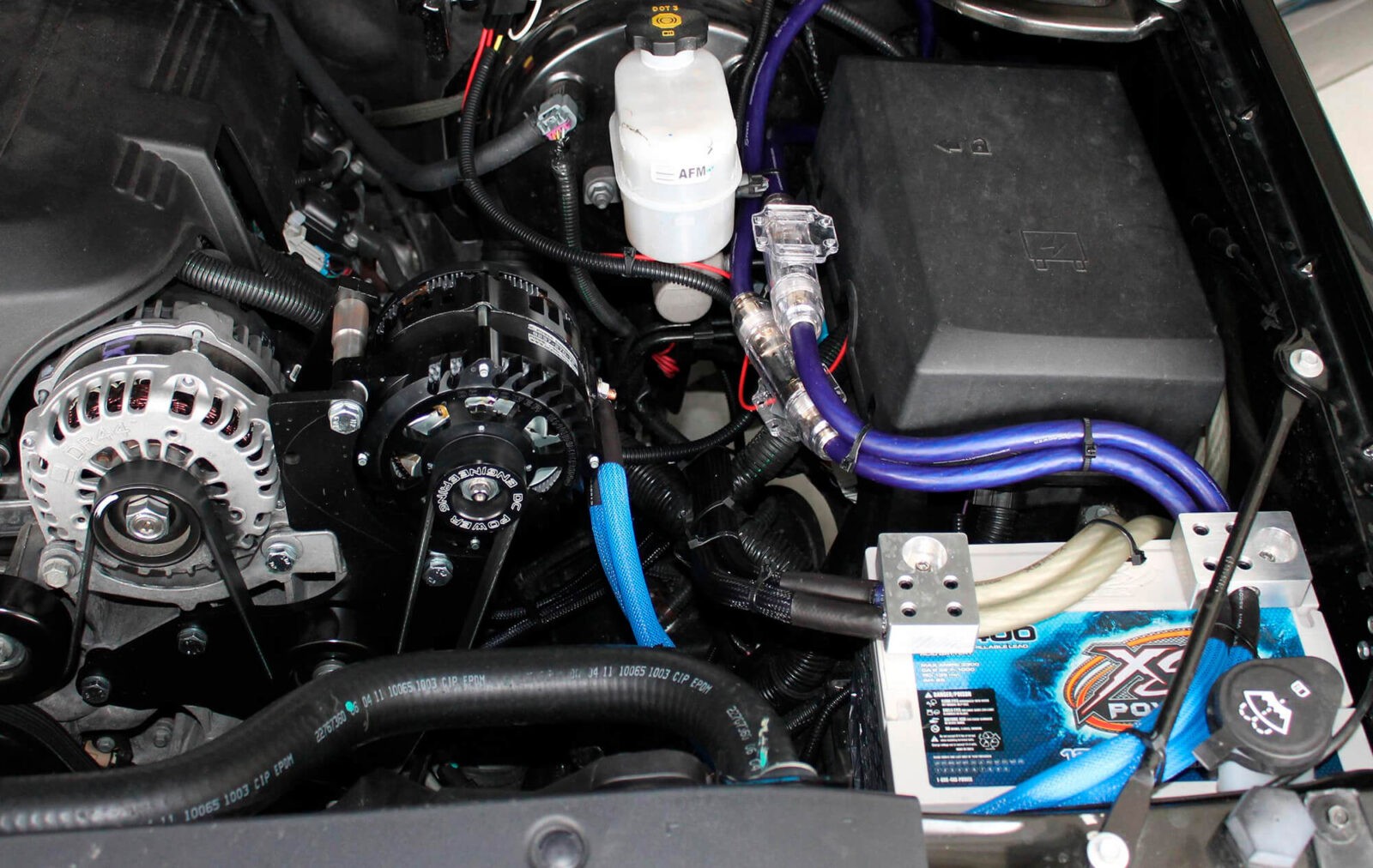 So, you're thinking of fitting your car with a rad sound system, but playing music at full volume will put a strain on the car battery and cause unwanted havoc to your vehicle. The simplest solution is to purchase a dedicated car audio battery.

The best car audio battery gives your sound equipment the right watts and voltage so that they work at their full potential. In short, a dedicated battery will ensure your sound system operates at peak efficiency without affecting any of your car's functionality.
Before choosing the best car battery for audio systems, you need to establish the wattage of the entire audio system. The system wattage will have to match the cold cranking amps (CCA) of the battery so that the two sync. A mismatch could result in extra expenses or damage to your system, so it is important you get it right.
Now that that's out of the way, read on to find out about the top available batteries for car audio systems and decide which one would work for you.
Car Audio Battery Reviews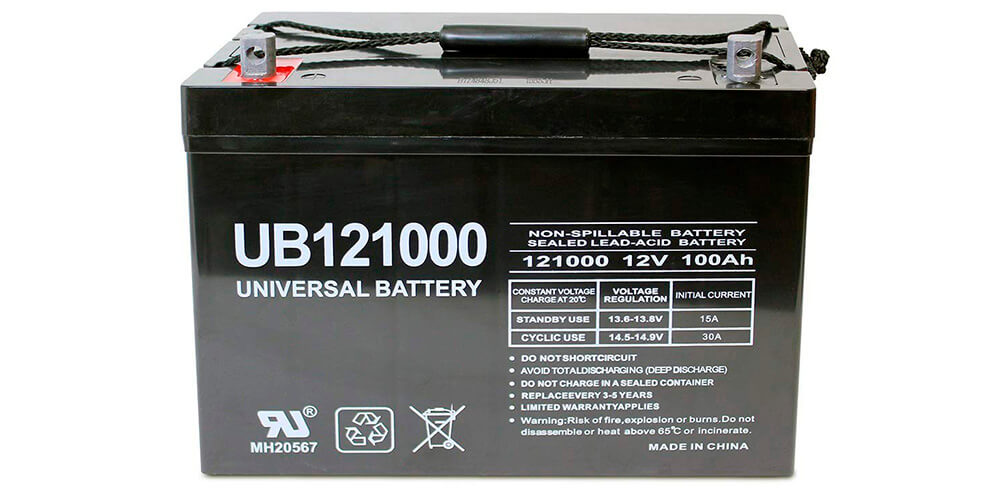 Universal's battery outperforms a lead-acid battery in almost every way. It uses AGM technology to have quicker recharging and overall better performance which minimizes the amount of maintenance needed. It is an excellent choice for deep cycling equipment or any gear that need slow and consistent energy.
The UB121000-45978 doesn't need much maintenance and is essentially "plug and play" with you being able to connect and use it once it's charged. If you are charging at 10 Amps, you can do a complete charge in 12 hours. It is also a good battery for car audio because of the low monthly self-discharge which means you don't need to charge it frequently. It also comes with a one-year warranty, which gives you peace of mind against manufacturing flaws.
The main issue with this battery is its size. It is larger and heavier than most batteries, weighing nearly 64 pounds. This does make it tricky to mount it and may not make it your choice battery for car audio.
Pros
Excellent deep-cycling batteries.
Low maintenance.
Leak-proof.
Reliable in extreme heat and vibrations.
Very efficient battery.
Cons
Large and bulky.
Very heavy battery.
Optima DS46B24R: Best AGM battery for car audio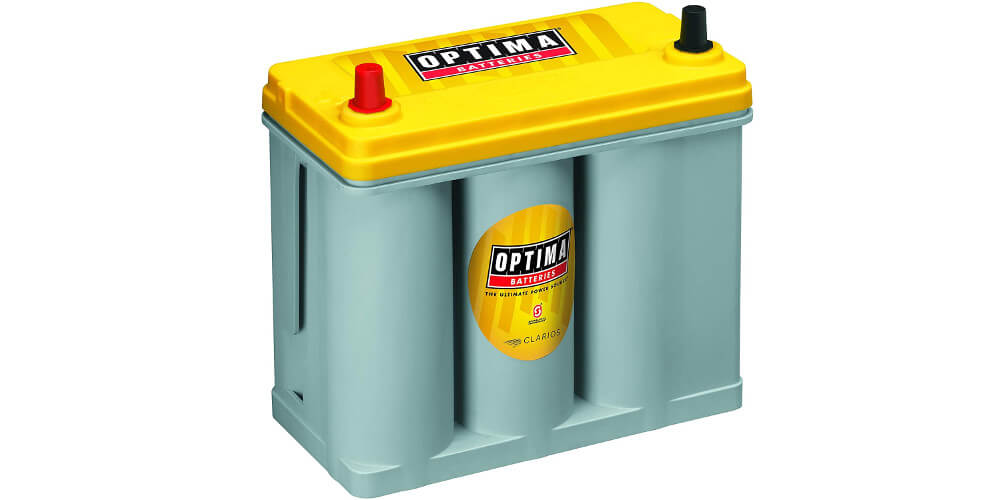 Look no further if you want a battery with high performance and no maintenance. The Optima DS46B24R is one of the best car audio batteries with 15 times more efficient vibration safeguards that extends its life compared to conventional lead-acid batteries. Following the trend of batteries on this list, the Optima's cell is engineered with AGM technology and a spillproof design to prevent any leakages. Additionally, this makes mounting the cell in any position simple.
It is rated at 450 cranking Amps with a 38 amp-hour discharge capacity which allows it to rapidly charge more electronics for an extended time. It is also designed to withstand harsh heat conditions which could degrade the battery. The battery has full-frame terminal plates to minimize electrical shorts and a durable build that is tamper resistant. The terminals work with most European car brands and many American vehicles as well. It is an mid-priced and mid-sized car battery that is definitely the best car battery for car audio for a wide range of applications.
Pros
Long-life best battery for sound system compared to others.
Without starting the vehicle, the battery's power capacity can be evaluated.
Durable build.
It has a plastic strap instead of the fabric handle one. It just lies down due to its thickness.
Cons
A plastic top can be scratched easily.
In reality, the battery dimensions appear to be larger.
Kinetik HC600: Small, cheap, and powerful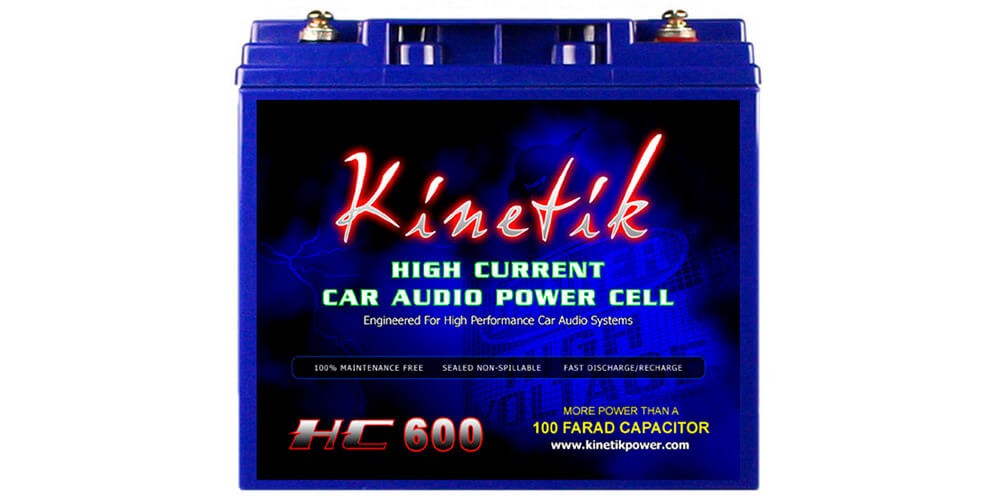 The HC600 is a high current power cell specifically engineered to power audio systems up to 600W. This makes it a great option for those on a tight budget. Don't think because the power cell is cheap that it doesn't perform. This battery saves your vehicle's battery while simultaneously enhancing the audio system. The cell is sealed with AGM technology and designed to withstand extreme heat. It can withstand strong vibrations, which makes it a suitable substitute for your car's standard battery.
With the Kinetik's non-spill design and the battery's durable construction, you can mount this cell in any position without any problems. It has a super low ESR, tightly packed cells for higher voltage under load conditions, plus more plates for superior energy density. Given all of this, the power cell is the best battery for car audio system if your system is not too big.
Pros
Ideal for a modest system of up to 600W.
High-performance battery with durable construction.
Can be mount in any position with its non-leak design and AGM technology.
Very affordable.
Cons
Cannot be used for high powered systems.
You must buy additional tools in order to replace your current battery.
XS Power D3400: Great secondary battery for an aftermarket system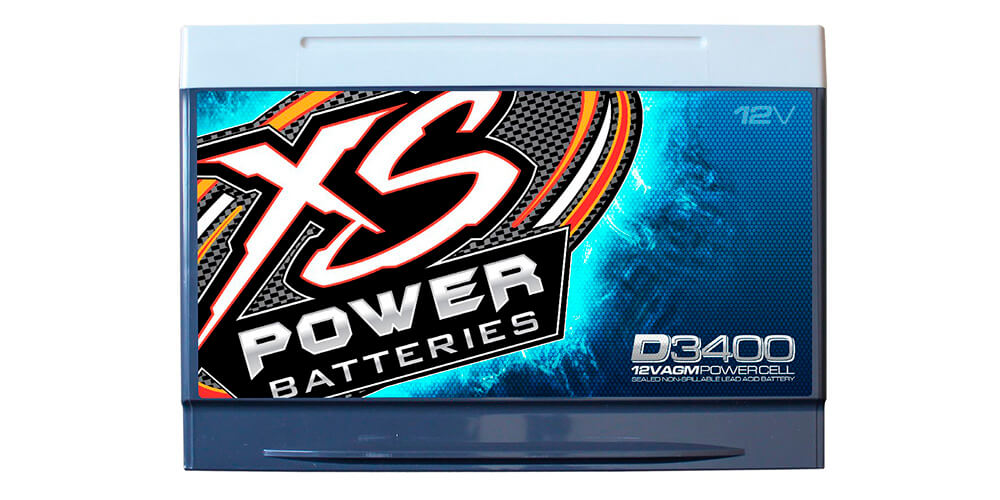 Absorbed Glass Mat (AGM) technology is used to give the power cell the highest energy density chemistry that results from an acid electrolyte in fiberglass. It has 1000 cranking Amps with a maximum output of 3300 Amps which means that the cell has enough juice to power high performing engines. The XS Power's cell is the best automotive audio battery for audio systems between 2500 – 3500W. The power cell can serve as a secondary battery for an aftermarket system inside a car or as a replacement for the standard battery in your vehicle. There are no external vents on the cell, plus its leak-proof design that allows you to mount it in a glove compartment, a trunk or below a seat without any problematic leaks. The XS Power has made a cell that resists extreme heat and vibrations thanks to a reinforced ABS plastic case. Additionally, mounting the battery is now possible without concern for leaks.
The battery has a discharge capacity of 65 amp-hours and actually stores energy so your system doesn't need a capacitor. Unfortunately, this high-performance cell comes at a high price. Furthermore, because it is heavier than most best batteries for car audio, its weight must be considered.
Pros
Produces ample electricity for a high-performance audio system.
Resists extreme heat and vibrations.
Leak-proof design.
Fits in most battery locations.
Ultra-low internal resistance.
A viable replacement for a standard battery.
Three-year warranty.
Cons
Expensive.
Heavy at 46 pounds.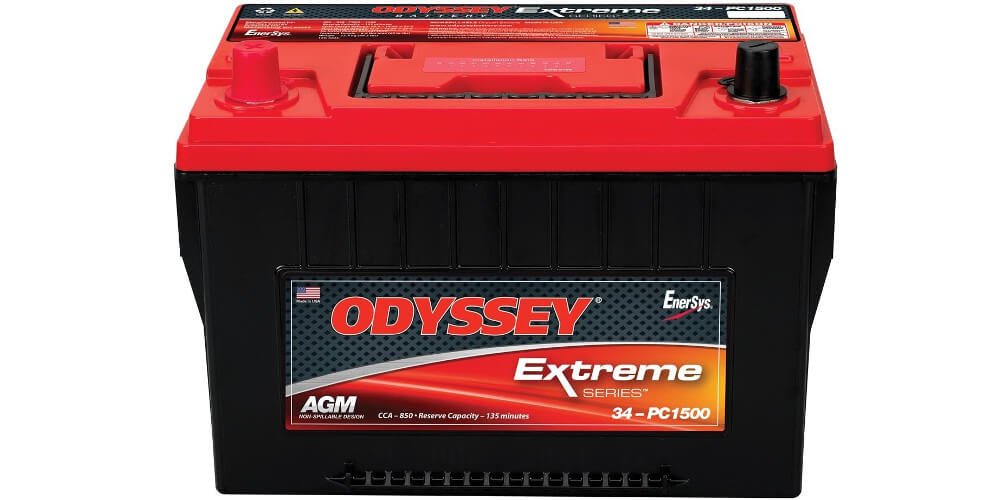 The battery is completely sealed to prevent any potentially dangerous leaks, making it one of the most dependable units on the market. In every other aspect, the Odyssey 34-PC1500T is a mid-range battery. It is designed for moderate to high-performance sound systems and has a price to match that. This is a car battery for sound system that is rated at 850 CCA and can withstand up to 400 cycles at 80% depth of discharge. This allows it to store energy, obviating the need for a capacitor in your system.
The 34-PC1500T has 70% longer life cycle life if we compare it to the similar models. Besides, being a weatherproof model, it can operate if the the temperature hits -40°F or reaches +113°F.
Pros
Mountable in any position without worry of spills.
This potentially the best car battery for sound system needs no maintenance.
Strong handle.
Cons
It lacks a bottom adapter plate.
Shuriken SK-BT35: Powerful yet small and lightweight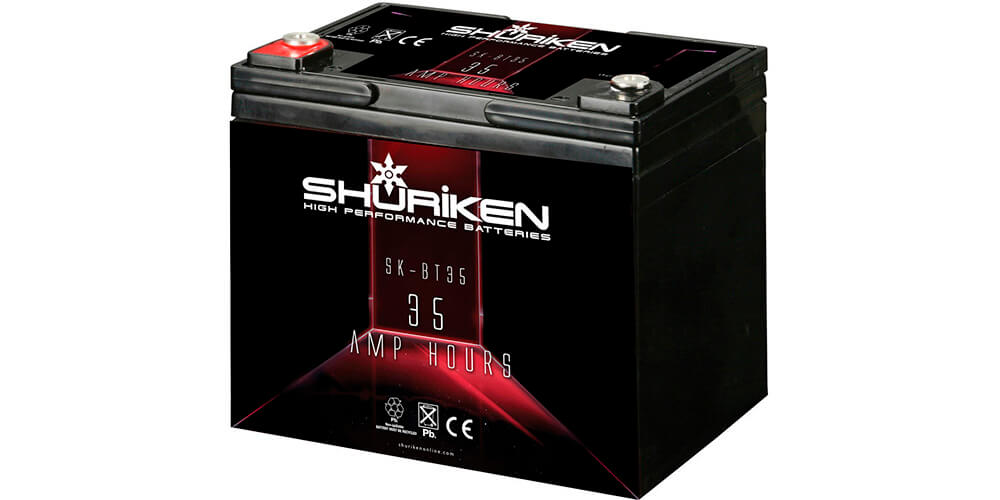 Another power cell using a sealed absorbed glass mat (AGM) design, the SK-BT35 from Shuriken is a high-performance battery best suited for 800-watt car sound systems. AGM technology also allows the battery to be mounted in any position. Like the XP Power cell, this battery has a unique leak-proof design that prevents hazardous spills. The battery is encased in reinforced ABS plastic and is able to withstand severe heat and vibrations.
The SK-BT35 is small and light with a very low ESR and closely packed pure lead plates. Yet you can substitute your normal car battery with it or use it as a secondary battery for a first-class aftermarket system. This battery has 950 cranking amps, a low price, and is simple to install.
Pros
Lightweight and small size.
Easily mountable in any position.
Allows better performance of mobile electronics.
Unique leak-proof design.
Resistant to high heat and intense vibrations.
Cheap car audio battery.
Cons
Cannot be used for sound systems that produce more than 800W.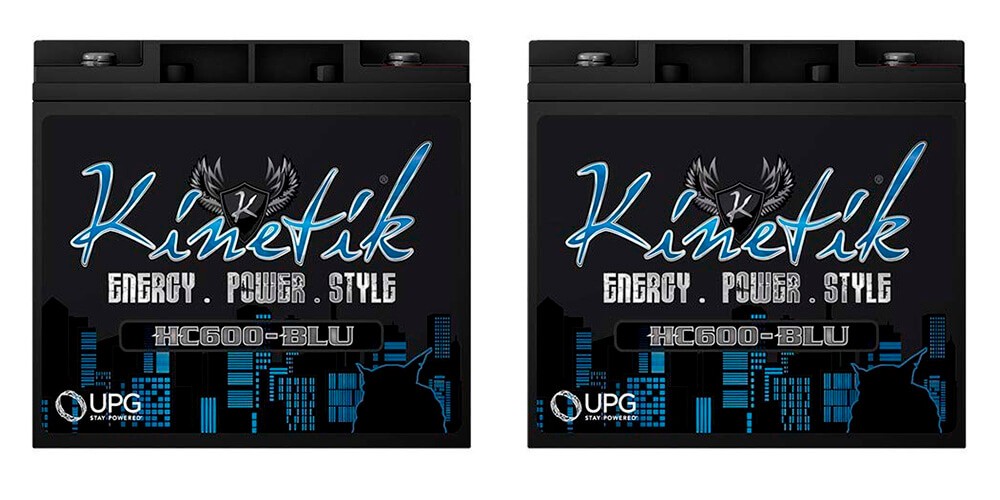 This is engineered for high-performance. The battery has ultra-low ESR and more plates for a stronger energy density. It uses absorbed glass mat (AGM) technology and a leak-proof design that makes it a small yet powerful battery. All of these features contribute to the cell's high performance and ability to be installed in any factory battery location. With 600 cranking amps and an 18-amp hour rating, the HC600-BLU is potentially the best battery for car audio under 600W. But the nice thing is that this is a 2 pack and you get two batteries, not just one.
The super-durable enclosure, which has no exterior vents, ensures that the battery may be placed without leaking. Making Kinetik's battery maintenance free. This housing is a reinforced ABS plastic case that is capable of withstanding intense heat and vigorous vibrations. These features mean that you can essentially replace your original equipment manufacturer battery with the Kinetik battery. The only downside is one of these cannot be used with high-powered stereo sound systems, despite the pack coming with two batteries.
Pros
Works best with systems under 600W.
Durable reinforced plastic construction.
Mountable in any position with no leaks.
Competitively priced.
If you have space, you can use both batteries to power a moderately sized sound system.
Cons
Cannot power high-end systems.
To use it as the primary battery, you need additional equipment.
There must be enough space to accommodate both batteries.
Buying Guide
How to Install Second Battery for Car Audio
First thing is to measure the battery and understand the dimensions of it. Then check if your vehicle has enough space to house it. If it can't fit in the engine compartment, then it can go in the trunk, passenger compartment or underneath a seat even. However, since batteries might explode, the battery has to be in a solid water-tight enclosure if it is going anyplace outside of the engine. Of course, the battery must be as close as possible to the amplifier. Plus, a stiffening cap should also be close to your amplifier.
I advise matching your current battery to the auxiliary if you are installing the audio system for competitions. The two should be the same age, group, and brand. Competition judges will make note of that. If instead you just want a sick system then you don't have to match the batteries unless you want to. The secondary battery should be wired parallel to the original battery. The thickest gauge battery cables, of reasonable size, should be used to connect the power cell.
How Many Watts is Good for a Car Stereo
You must first estimate the wattage of the audio system in order to know how many watts are suitable for your car radio. If you know your system is 1500 watts, then you get a battery that can meet that power rating.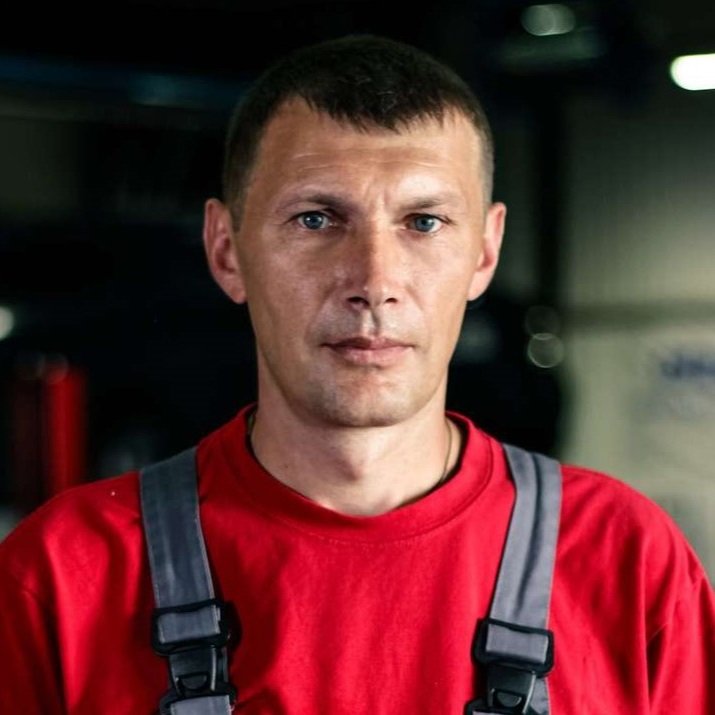 My name is Brandon, and I've been interested in cars since I was a kid. I got a bachelor's degree in Automotive Technology and worked in a private car workshop. I have two cars that have been completely upgraded with my own hands. So I successfully put all my knowledge into practice.
Last update on 2023-02-17 / Affiliate links / Images from Amazon Product Advertising API