We invite you to consider the features of one of the most popular lithium-ion jump starters.

This innovative Beatit jump starter has the following features:
Weight – 1.19 pounds
Dimensions -7.2 x 3.4 x1.5 inches
Lithium ion battery is required
No folding
Capacity – 18,000mAh
Bulb type – LED
Amperage – 800 A
Voltage – 12 volts.
Strong and weak sides of the Beatit 800A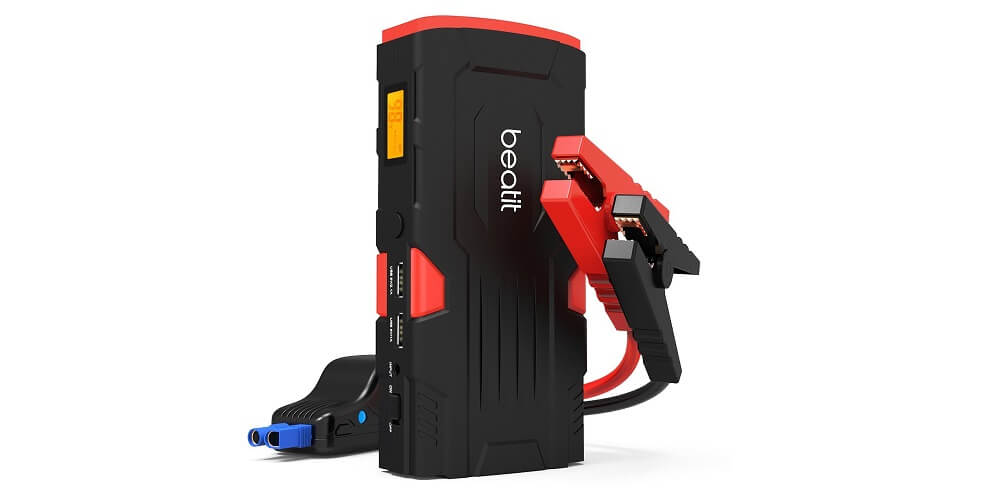 The Beatit 800A 18000mah is a solid, durable, and portable jump starter and power bank. It suits vehicles and motorcycles as well.
Pros
Due to the high capacity your car accumulator will be quickly charged. No more need to ask passing strangers for help. Only 5.5 hours is enough to drive again and enjoy the trip.
Developers managed to combine amazing functionality with compact dimensions. You can store the device in your bag or glove compartment.
The charging process via USB port is 2 times faster than average power banks.
Manufacturers have taken care of your safety by equipping the starter with intelligent clamps. Protection against short circuit, overload, overvoltage, and other deviations from the stable operation is provided.
Thanks to the LCD lights, you may quickly check the remaining charge.
A bright flashlight with an SOS signal.
The kit includes a starter, USB cable, reliable compression case, cable clamps, charger, and user manual. There are also a 2-year warranty and high-quality customer support.
Cons
It may not have any effect on a fully drained battery.
Sometimes the buttons go out of order. Therefore, use them gently and no harder than necessary.
Conclusions
It would be reckless to call the Beatit (800a peak 18000mah) the best on the market or on the contrary to make a completely negative review. Like any device, it has advantages and shortcomings. It is important that it fully justifies the price declared by the sellers (about $69.99). Most flaws can occur due to improper exploitation. So we urge you to carefully read the instructions before applying the battery. Then you can enjoy absolute comfort and safety, recharge the car battery and gadgets in place.
However, the Beatit 800a peak 18000mah portable car jump starter is unavailable, taka a closer look at a more advanced and new model — the BEATIT G18 QDSP.

BEATIT G18 QDSP 2000Amp Peak 12V Portable Car Jump Starter (Up to 8.0L Gas and Diesel) 21000mAh Power Bank with Wireless Charger Car Battery Charger Smart Jumper Cables
Best Powerful - Jump start a dead batteries in seconds, 2000-amp portable lithium car battery jump starter pack, rated for gasoline and diesel engines up to 8 liters. Compact enough to store in your glovebox.
Safety - Beatit G18 has passed UL2743 standard certification, safe and easy to use car battery jump starter pack without the worry of incorrect connections or sparks.
Wireless Charger - Packed with dual quick-charge 3. 0 USB outport and 10W wireless charge, with capacity21000 mAh, charges your devices faster and is compatible with almost smart devices – including cell phones, tablets, Kindles or digital cameras, etc.
LCD Screen - The jump starter equipped with a LCD display. The display of the jump starter displays the remaining power.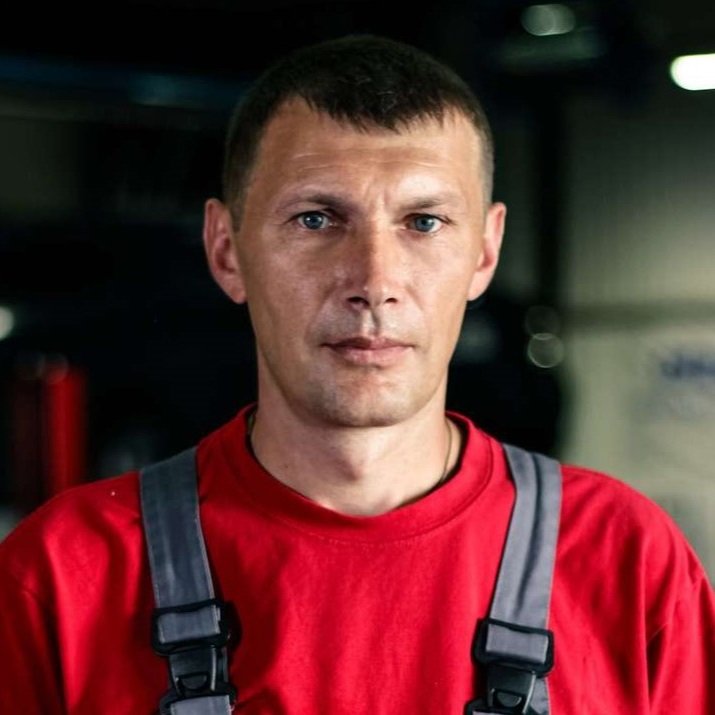 My name is Brandon, and I've been interested in cars since I was a kid. I got a bachelor's degree in Automotive Technology and worked in a private car workshop. I have two cars that have been completely upgraded with my own hands. So I successfully put all my knowledge into practice.
Last update on 2022-05-17 / Affiliate links / Images from Amazon Product Advertising API