If you need to change your old oil filter but have no clue how to this, then this article will be very helpful for you. The aim of this article is to help you find the best oil filter currently available in the market to meet your personal needs and perfectly fit your car. You should keep in mind that underestimating the importance of having high-quality oil filter in your car may cause serious problems with your engine, as it will be poorly protected from dirty contaminants and harmful particles coming in your engine with motor oil.

We prepared 10 informative oil filter reviews describing the most attractive items currently available online to meet the demands of different car owners. Moreover, the aim of this article is also to teach you on how to properly install a new oil filter into your car, what precautions you should take in order not to get burnt with hot motor oil during installation, and how often you should change your motor oil and your filters. When I developed these oil filter reviews, consumer reports were also considered by me to add more value to the article and create this objective assessment of modern oil filters.
Oil Filters Reviews


The oil filter comparison starts with the M-6731-FL820. This oil filter is a good choice for the owners of high-performance cars. The model fits the following engines: 3.7L, 4.0L, 4.6L-5.4L 2V/3V/4V, and 5.0L TiVCT.
Moreover, the M-6731-FL820 also fits 2012-2013 Mustang Boss 302 having factory-installed oil cooler. When compared to the standard oil filters manufactured by Ford, the M-6731-FL820 substantially outperforms them in its physical dimensions (4.5 x 4.1 x 4.1 inches) and the subsequent capability to filter more oil at once (up to 50% of filtering capacity).
What I really like in this first-class oil filter is that it boasts a high-quality anti-drain back valve made of silicone to ensure that the oil will flow to the engine even during cold and hot weather. I also appreciate the fact that the manufacturers have made this filter effective both with synthetic and standard oils, as different drivers prefer different oil types depending on their preferences and the needs of their cars. I would also like to mention that its synthetic-polymer/cellulose-fiber blend media perfectly copes with the task of cleaning oil and holding excessive dirt.
Pros
The product's heavy gage base and canister deliver excellent impulse fatigue resistance and higher burst strength.
The model also boasts its non-stick sealing gasket, which is intended to ensure comfortable removal and installation of the oil filter.
Cons
The item is known to be very expensive, especially compared to standard oil filters.


After having tested this top-rated oil filter, I would like to say that is really capable of ensuring long-life performance and significantly extending typical drain intervals. I can even say that the M1-102 is potentially the best oil filter for synthetic oil. Stuffed with an advanced synthetic fiber media blend, the M1-102 has shown a 99.6% Multi-Pass Efficiency Rating of removing contaminants and keeping the oil clean.
Having average dimensions, this oil filter has a stated total capacity of 28.0 grams, which allows the M1-102 to be among the leading products in this price range. This oil filter fits vehicles GM 1975 to 14, AC PF47, Isuzu 1989 to 94, 96 to 03, and GM 6439929 and 25010792, which shows that this product is compatible with various cars and systems.
Moreover, produced by one of the most popular brands in the industry, the M1-102 has a rare capability of withstanding up to 9 times normal system operating pressure due to its advanced pressure protection of up to 615 Pascals per square inch to prevent the canister from the explosion.
Pros
The model can be effectively used with any motor oil type.
This oil filter is especially good at preventing dry starts.
Cons
The considered oil filter tends to have a problem of triggering the check engine oil light to come on falsely when installing on some vehicles.


When speaking about this popular oil filter produced by K&N, I would like to emphasize that this manufacturer has a strong reputation of a brand that uses only high-quality synthetic filter media in all their products. The KN-204 belongs to the best oil filters in its price range.
The KN-204 also boasts this traditional feature as its resin-impregnated filter media is called for guaranteeing ultimate flow with minimum pressure drop and perfect filtration of harmful contaminants (traps up to 99% of them). While having pretty small dimensions (2.8 x 2.7 x 3.1 inches), this highly efficient oil filter has a heavy-duty metal intended to protect the product from being affected by pressure even during extreme conditions.
Provided with a 17 mm exposed nut, the model promises easy and fast removal. What I also like about the considered item is its ability to replace most originally equipped oil filters on most cars, trucks, bikes, SUV's, and ATV's.
Pros
The model is sold with an anti-drain back valve, which has a mission to avoid dry starts and prevent oil from spilling back into the crankcase as the engine is shutdown.
The item works equally good with all oil types currently sold in the market.
Cons
Accidental leaks may happen.


After having a luck to work with this high-performance oil filter produced by Ford, I had no choice but to include this item into my best oil filter comparison. I would like to say that Ford engineers have made a good effort in creating the product with a heavy gauge base and canister that can withstand high pressure with its impulse fatigue resistance.
As this item is the special edition produced by Ford, the main mission of this high performance oil filter is to target the owners of Ford Mustang (fits 1996-2010 Mustang 4.6L 2V, 3V, and 4V; 2007-2014 GT500 5.4L & 5.8L Supercharged; 2011-2014 Mustang 5.0L; 2015-2016 Mustang 5.0L).
As the M-6731-FL820 goes with advanced synthetic-polymer/cellulose-fiber blend filter media, the product delivers up to 50% more filtering capacity than standard models do. Moreover, the M-6731-FL820 has a high-quality silicone anti-drain valve, which is especially effective in preventing dry starts as the oil is captured even the engine is off. The model is one of the best synthetic oil filter options produced today. However, it is not suited well to be installed on other than Ford cars.
Pros
The model boasts reliable non-stick sealing gaskets to ensure easy and comfortable installation and removal of the oil filter.
The item boasts longer oil filter life when used with both synthetic and standard motor oils.
Cons
The item is very expensive as it is targeted at cars with high-performance engines.

This is a very effective oil filter that is capable of ensuring up to 99% filtration efficiency as it can capture even as small contamination particles as 25 microns. When speaking about the main features of this item, I would like to mention that the 10-2835 belongs to premium products using all-synthetic micro-glass media for capturing the smallest particles.
What I really appreciate in this item is that it has a sturdy construction and compact dimensions (3.1 x 3.1 x 3.6 inches), which will help the item keep its shape and firmness even during extreme conditions. Moreover, the item also allows for optimized flow as a way to deliver 100% engine protection. This oil filter is also compatible with a wide range of different engines and vehicles, which turns it into a universal buyer's option.
Additionally, stuffed with a silicone anti-drain back valve, the 10-2835 shows perfect protection from dry starts even during cold and hot weather conditions. Finally, I want to add that the oil filter is claimed to work effectively for the first 15,000 miles.
Pros
The model has a reliable heavy-duty rubber base gasket to guarantee that the oil will never spill accidentally from the canister.
Cons
The model perfectly works only with synthetic motor oil.


I have tested this high-performance oil filter and can assure you that it is the best car oil filter for Chrysler, Jeep, and Dodge's automobiles to replace their genuine factory OEM oil filters. The product is claimed to fit RAM Pickup 2004-2012, but most flawlessly it works with 5.9L and 6.7L diesel engines of the above-mentioned carmakers.
It should be noted that this item is pretty large (11 x 5 x 8 inches) and weighs 1.5 pounds, which is too much comparing to most oil filters currently sold in the market. However, its bulky design gives it enough sturdiness to withstand changes of pressure and work reliably even during extreme conditions.
I would also like to point out that this item has shown impressive filtration efficiency as it can cope with up to 99% of harmful contaminants to fully protect your engine. Moreover, the item equally good works with all types of motor oil.
Pros
The model is equipped with non-stick sealing gaskets, which are called to guarantee no problems with installing and removing this oil filter.
This high-performance oil-filter boasts long-life use.
Cons
The field of its application is limited to only 3 car brands.


This a high-end oil filter, which is primarily known as an OEM option for the Chrysler 3.0L EcoDiesel V6 engine used in Jeep Grand Cherokee and Dodge Ram 1500 (2014 – till current models).
The Mopar's oil filters frequently appear in most oil filter ratings for their ability to produce efficient eco-friendly products. For the reason that this ecologically friendly engine is aimed at delivering reliable work of the vehicle without sacrificing its efficiency, this oil filter needs to fit the high standards established for eco-friendly products.
As biodiesel blends tend to cause increased fuel dilution, your vehicle requires highly efficient oil filter capable of keeping motor oil pure enough by capturing all harmful contaminants. While most oil filters would lose their ability to purify the motor oil when combined with the demanding Chrysler 3.0L EcoDiesel V6 engine, the 68229402AA has been designed in such a way to ensure successful long-life performance (12 months of active use or 10,000 miles covered as manufacturers state).
Pros
The model features solid construction to withstand high pressure and work reliably even in extreme conditions.
The item goes with a tight heavy-duty rubber base gasket to ensure no-spill performance.
Cons
This is a very expensive item, which can be installed only on a limited number of car models.
This oil filter can work effectively only with eco-friendly oil motors.


When speaking about this particular oil filter, it is necessary to point that the 29539579 is not a standard item used everywhere today. This is an external spin-on filter, which was designed by engineers from Alisson to be nicely used with Allison's 1000, 2000 and 2400 series transmission. Consequently, this means that the item is constructed with respect to Allison's original factory specifications.
However, it can be still found among top rated oil filters. The biggest benefit of spin-on oil filters lies in the fact that it lets drivers quickly and smoothly install and remove them.
Moreover, the item boasts pretty quite dimensions (3.3 x 3.2 x 3.1 inches), which helps the item perfectly fit any car having either of Allison's 1000, 2000 and 2400 series transmission. At the same time, the item has a very solid construction despite its pretty compact design. Due to the use of high-quality materials, the 29539579 can easily withstand high pressure.
Pros
The model works flawlessly in terms of preventing the filter from oil leaking out of it due to its high-quality non-stick sealing gasket.
Cons
The item is very expensive compared to standard oil filters.
The model has a modest total capacity dictated by its compact physical dimensions.


When describing the functional characteristics of this amazing option from top 10 oil filters, I would like to point out that Cummins Onan has produced this item with the aim to fit their generator models. However, the product can be still installed on any car you own if the model's small dimensions (3 x 5 x 5 inches) will allow doing this.
The competitive advantage of the 122-0836 is that this oil filter goes with bypass valve, which is meant to help oil bypass the oil filter easily if the filter becomes plugged or during cold weather days.
At the same time, the item is not provided an anti-drain back valve, which though usually performs pretty much the same function as bypass valve does. Despite its small dimensions, the item seems very sturdy and firm as it uses high-quality materials to withstand high pressure and work effectively in extreme conditions.
Pros
The model can be easily installed and removed when necessary.
The item boasts OEM quality to ideally fit widely used Onan generators.
Cons
The product may sweat occasionally when used apart from Onan generators.
The item has a low total capacity compared to other oil filters in the same price category.


The last option in my oil filter review is this amazing item developed by the Motorcraft. After having an opportunity to properly test this option, I can fairly call this oil filter to be a perfect anti-clog solution for most modern cars. The model can be especially useful for those individuals who are forced to have long rides on a regular basis.
For the reason that the item is stuffed with an advanced filter media having special protective coverage, the FL2051S copes flawlessly with the task of capturing more than 99% of dirty tiny particles and harmful contaminants contained in motor oil. I also want to praise constructors of this item for their hard efforts in creating a long-life oil filter thanks to a wise choice of high-quality materials used for its construction. The product is of standard size and has rather high total capacity to be effectively used for high-performance engines. Moreover, it can be installed and removed easily due to its long shape.
Pros
The model boasts wide compatibility to ideally fit various types of vehicles.
The item perfectly works even during extreme weather conditions.
Cons
The installation requires a special wrench.
Valve part of the item is constructed very poorly, so it can be damaged occasionally.
Buyer's Guide
How to Choose an Ideal Oil Filter for Your Car?
Obviously, no car can work properly without motor oil. Since motor oil has a huge influence on the way your car performs, the role oil filter should be never underestimated. Most car specialists recommend replacing the oil filter with a newer model every time when you go for a motor oil change. However, how would I know: "What is the best oil filter for my car?".
On the one hand, if you are going to use a mineral motor oil, then the quality of oil filters is not so important for you. Just look at whether they have a solid construction and reliable anti-leak valve to prevent you from having undesired oil leakage. On the other hand, if you are going to replenish the car with synthetic motor oil, be ready to pay for a high-quality oil filter in order to ensure sufficient protection of your engine from small but harmful contaminants. High-quality filters are also a must when you are planning to ride a lot with the same motor oil and want to find out "what oil filter do I need to enjoy every ride?".
How Should I Change My Oil Filter Properly?
You may be interested in learning "how often to change oil filter?" Well, even some experienced drivers may get confused when asked to replace an oil filter on their own. Nevertheless, replacing an oil filter can be as easy as the Maths in the first class if you know how to act step-by-step. Here is an 11-step guide on how to teach you to replace the oil filter quickly and easily:
Start with running the engine. This step is needed because warm oil drains faster than cold. Do this for several minutes to prevent oil from getting too hot.
Then drive your car on 2 ramps. Place safety chucks behind the wheels of your car and wear protective glasses and gloves.
Find the oil plug and put the oil pan below it to get rid of the remaining motor oil.
Then you should unscrew the plug with your hands and push the plug back toward your pan. Beware of hot oil.
Now you should drain old oil properly. Help yourself in doing this by finding the filler cap on top of the engine as it will allow you to drain oil quicker as the air will enter from the top.
The next step will be to replace and tighten the oil plug using your hands. Secure the plug with a wrench. Use a new drain plug if this is mentioned in the service manual. Make sure that you will never over-tighten the drain plug.
Remove your old oil filter. Remember that it can still contain some hot oil. Put the oil pan below and check whether the old filter gasket is not stuck to the engine.
Take your new filter, lubricate it properly, and screw it into place by hand.
Now pour your new oil in the engine.
Run the engine and check for potential leaks.
Check the oil level indicator. Go to the drop-off center with your old motor oil and filter in order to dispose of them properly.
By following this guide, you will always know how to change oil filter properly.
How Often Should I Replace My Oil Filters?
Remember that there are no universal rules that will require you to replace any model of oil filters exactly after one year has passed or 5,000 miles covered. Obviously, everything depends on the type of oil filter you have installed in your car as different items have different durability. If your oil filter allows you to use it for 15 years, take this opportunity and do not rush with changing it. Moreover, the durability of your oil filters also depends on the quality and type of motor oil you use as synthetic oils are usually more harmful to your engine than mineral-based motor liquids. Look at the service manual of your oil filter and find out how long you can use it with no harm to your engine. Make sure that you have chosen the best oil filter to protect your car reliably.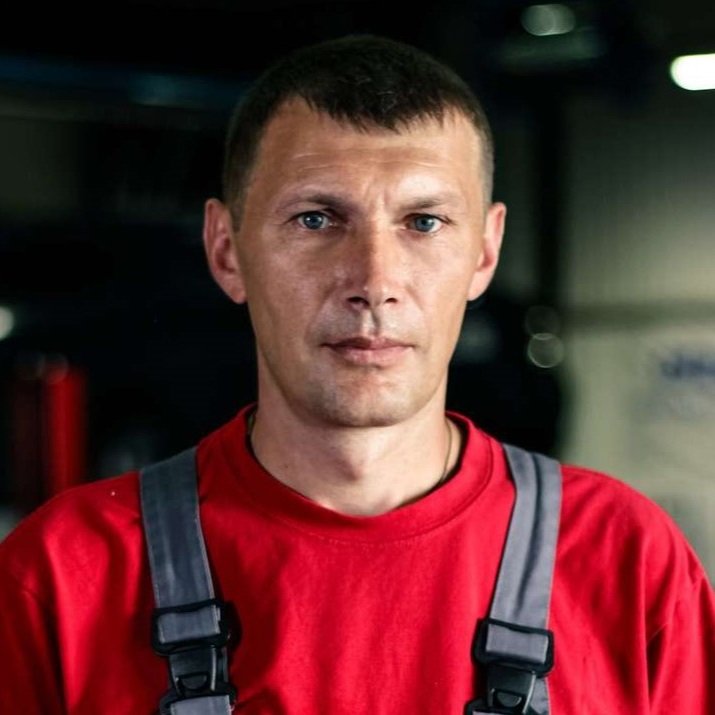 My name is Brandon, and I've been interested in cars since I was a kid. I got a bachelor's degree in Automotive Technology and worked in a private car workshop. I have two cars that have been completely upgraded with my own hands. So I successfully put all my knowledge into practice.
Last update on 2021-06-18 / Affiliate links / Images from Amazon Product Advertising API