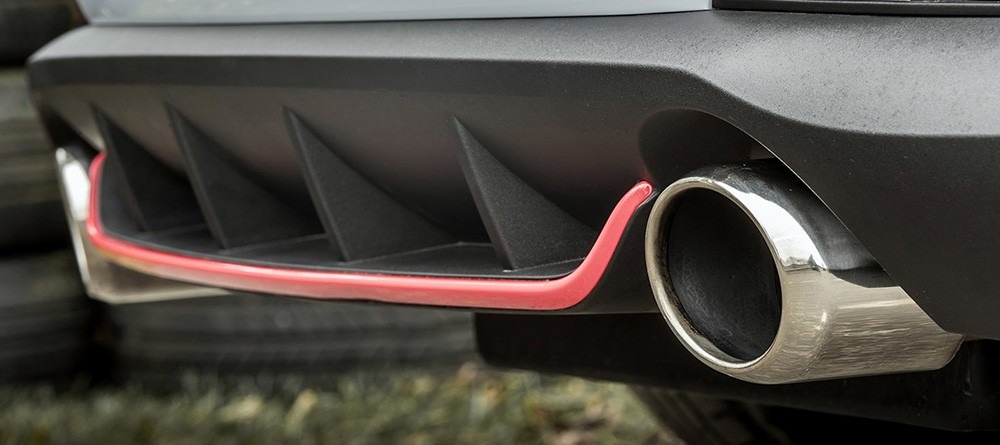 Modern cars are usually stuffed with too powerful engines, so you should use some additional components to tame the extremely loud sounds going out of the exhaust pipe of your car. Hence, you should opt for the best muffler to keep your ears protected without limiting the performance of your engine. Do not neglect the importance of this small but very important component as it performs multiple useful tasks to help drivers enjoy every ride. Read carefully this review featuring 10 attractive buying options aimed at creating the best exhaust system.

Muffler Reviews


The Flowmaster 817633 could be the best sounding muffler for V8 due to the following features. The Flowmaster has developed this item using a race-proven outlaw muffler technology to allow it to work effectively even with the most powerful engines. The 817633 has a mission to provide aggressive and mean sound even out of racing cars. However, the product still perfectly copes with the task of noise reduction.
The model has a very complex system of tubes and curved chambers, which are intended to significantly reduce the noise of the hot exhaust gas going out of the engine by acoustic quieting. The Flowmaster's product goes in large dimensions (49.8 x 9.7 x 14.9 inches) weighing 11.25 pounds. I would like to mention that the item not only boasts stainless steel construction, but it also has high-end insulation to provide that powerful and deep sounding exhaust along with its perfect ability to evacuate a lot of exhaust fumes quickly.
Pros
The model boasts a direct bolt-on stainless steel system to give users quick and easy installation.
The item is very versatile as it can fit a wide range of cars.
Cons
This muffler goes with clamps of rather poor quality, so you will like to replace them with more reliable ones.
The item is very expensive compared to other loud mufflers from our review.


After having tested this model, I would like to say that the 953047 Super 40 is an ideal muffler for trucks. This item also has a two-chamber design, which is intended to provide more efficient engine performance while effectively evacuating exhaust gases out of the car. As the model works with high horsepower vehicles, it mostly generates deep and pleasant rumble. I would like to say a word of appreciation for a perfect choice of materials used in the item as the 953047 Super 40 looks solid and durable. The combination of black 16 gauge aluminized steel and superior MIG-welding guarantees that the item will not have any problems with an exhaust leak. The Flowmaster 953047 has no internal packing to blow-out. This turbo muffler goes in medium dimensions (20.5 x 10.8 x 5.5 inches) weighing as much as 10 pounds.
Pros
The item can be easily and quickly installed on most trucks and high horsepower vehicles.
The product grants deep and smooth sound even at idle starts.
Cons
The item will not work with less than 3-inch exhaust pipes unless you are ready to transform the pipe by cutting.


When describing this item, it is necessary to point out that this is a perfect muffler for V6. The distinguishing feature of this model lies in the fact that it offers the MagnaFlow 10416 Exhaust Muffler a wide-open performance design. The core benefit of this design decision is that it helps your car develop MagnaFlow's signature deep tone sound along with its unique ability to facilitate topflight airflow throughout the car's exhaust system. I also find it important to mention that the 104116 is stuffed with unique acoustical fiber that has enough quality to withstand freely high temperatures with excellent sound absorption. The item also shows high-quality performance even during harsh weather conditions. This is a small car muffler (14 x 4 x 4 inches) and super lightweight (8 ounces) due to its glasspack design. It can be also used freely with those cars having a 2.5-inch exhaust pipe.
Pros
The item boasts convenient and quick installation.
The product provides loud and aggressive sound even the car works at idle.
Cons
The component's welds are not of the best quality, especially when compared to other items in our review.


I have properly tested this item and can fairly call it quiet high flow muffler. The model has been designed in a tube-and-partition style, which serves ideally for delivering flawless noise reduction. Although the 17886 features lots of chambers and curved pipes, the Walker's exhaust system is well-balanced enough to guarantee sufficient back-pressure reduction to maintain the engine's stable performance. The component also features spot-welded bushings, which are called to deliver further stability and system support. I also like the way the item is built, as the 17886 features aluminized steel as its core material, which is called to guarantee corrosion resistance and durability of this exhaust muffler. The item is rather compact (27 x 10 x 6 inches) and superlight (8 ounces) and goes with a 2-inch inlet.
Pros
The item is very cheap.
It can work reliably even during hot and cold weather.
Cons
The product may require special modifications when being installed on your car.


After having luck to test this high-quality item, I can state that the 40842S S-Type is a very loud muffler. The engineers from Borla have managed to produce a muffler that can both provide flawless exhaust emission and internal power generation at no stake to the effective performance of the engine. The main reason behind this unique ability is multi-core technology, which serves a competitive advantage of this particular model. I am also delighted with the way the model is built as its each of its reliable welds will not allow any leak to happen. The choice of T-304 stainless steel as the main material is another positive feature that grants the model with exceptional durability. The model is very compact (18.5 x 9.6 x 6.6 inches) but weighs as much as 5 pounds. Keep in mind that the 40842S S-Type is suitable almost with all vehicles having a 2.5-inch exhaust pipe.
Pros
The item can be installed quickly and easily.
The product is capable of ensuring fuel economy.
Cons
This muffler is very expensive, though it is not used for high horsepower vehicles.


This muffler has a catchy design as its smooth lines and deep cherry color provide the effect of the item designed for super-fast cars. The straight-through design of the 87522 gives the item an excellent ability to not only ensure adequate airflow of exhaust gases but also generate deep and throaty sounds going out of the tailpipe. The model has 2.5-inch inlets and outlets, so it can easily fit to the vehicles provided with exhaust pipes of the same diameter. The item is super-compact (13.8 x 4.3 x 4.2 inches) but weighs 3.37 pounds. The simplicity of this glasspack muffler is reinforced with the reliability of aluminum-based construction.
Pros
The model is very cheap, however, it is very reliable and durable.
A very simple process of the installation.
Cons
The muffler poorly copes with the task of noise reduction.
It does not work properly on vehicles with high-performance engines.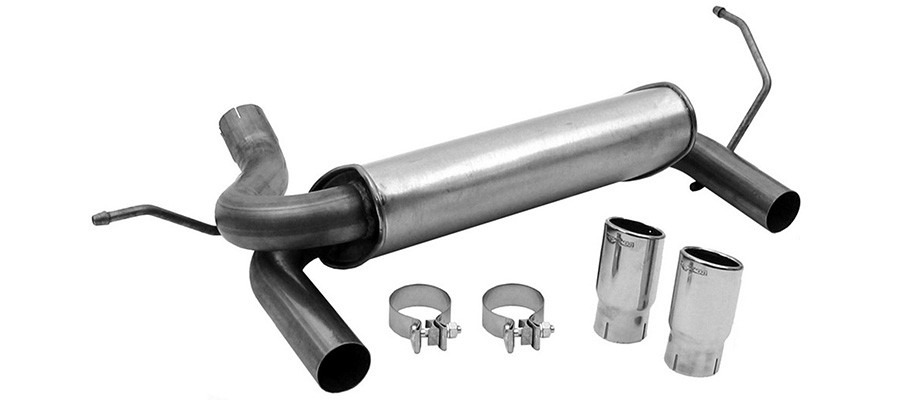 After trying this turbo muffler, I can say that its two large internal flow tubes definitely make the difference. They are designed not only to provide improved airflow of exhaust gases but also reduce the negative effect of such phenomenon as backpressure, which may affect the performance of the engine in most cases. This dual exhaust model also boasts exclusive patented flow director design, the core mission of which is deliver smooth exhaust flow and prevent turbulence. Moreover, the 39510 is stuffed with high-class fiberglass matting that effectively absorbs excessive interior resonance to generate deep and aggressive sound. This Dynomax muffler can guarantee to flow up to 700 standard cubic feet per minute, which can be perfectly matched with high-performance engines. The item is rather bulky and heavy weighing sensational 28.3 pounds. Remember that this dual exhaust muffler is suitable only for vehicles having a 2.5-inch exhaust pipe. Made of stainless steel, the product promises life-long usage.
Pros
The item can be installed easily despite its huge dimensions.
It works great even in extreme weather conditions.
This model sounds great even when the vehicle works at idle.
Cons
The item is very expensive.
The muffler clamp is not of the best quality.


This is a top-class model that has shown perfect results in muffler sound comparison. The item uses a two-chamber design for providing a deeply aggressive tone. After just taking a look at the model, I was absolutely sure that the item is extremely reliable and well-constructed, as it is built using 304 polished stainless steel. The welds of the muffler look consistent, so there will be no need for you to worry about potential exhaust leak. What I also like about the 17651 is the model's genuine simplicity, which still allows the item to perfectly perform its functions of ensuring adequate airflow within the car's exhaust system while doing no harm to engine performance. The item goes in metallic color and in medium dimensions (20.5 x 10 x 4.25 inches). It is suitable for those vehicles having a 2.25-inch exhaust pipe.
Pros
This muffler is very cheap and loud.
The item can be easily installed even by novice drivers.
Cons
Poor work quality with high-performance engines.


As Thrush is famous for minimalistic mufflers, this model is made within the same construction concept. This product seems very sturdy, as it is made of stainless steel and use continuous roving fiberglass to deliver outstanding tone and durability. The item is constructed in the shape of a submarine, which allows exhaust gases to flow smoothly through the muffler, which results in a rather aggressive rumble. The item is pretty long, but still very compact (36 x 4.5 x 4.5 inches). However, keep in mind that is rather heavy weighing 7.25 pounds. The product can fit almost all vehicles with a 2.25-inch exhaust pipe.
Pros
The item is low-priced, which makes it affordable to various categories of drivers.
The item is characterized by the comfortable installation that can be performed easily by novice drivers.
Cons
The product is still very noisy, so it is not recommended to be installed in family cars.


The last item in our review is the MagnaFlow muffler, which also goes in a very simplistic design. The engineers have constructed in a wide-open shape, to properly locate multiple chambers intended to reduce the noise of hot-burning exhaust gases leaving the engine at high speed. I must say that the model looks pretty sturdy thanks to stainless steel construction. Every weld is also made professionally and reliably to prevent any leak.
However, the item also seems rather bulky (27 x 9 x 6 inches) weighing as much as 5 pounds. Keep in mind that you should use this component only with those vehicles provided with a 2.5-inch exhaust pipe.
Pros
Easy installation.
Works well even during cold and hot weather.
Perfectly regulates backpressure.
Cons
The item is rather quiet and rarely produces aggressive sounds.
The component may tremble too much at the big side causing certain discomfort.
Buyer's Guide
What Do We Call Mufflers?
A muffler is a special component of vehicles that is called to muffle the awful sound generated by a vehicle's engine. While the engine works, it produces loud pulsating sounds reverberating through the exhaust valve. Without a muffler, modern vehicles (especially high-performance ones) would be too noisy for the human ear.
What does a Muffler Serve For?
A combustion engine generates lots of exhaust gases that need to be ventilated out of the vehicle. Additionally, the work of the engine is followed by a loud noise that may have a negative effect on the human ear. The mission of any muffler is to minimize this awful noise and turn it into a deep grumble that sounds pleasant, but still preserves the hidden power of your car's engine. The muffler can also positively impact your car, as another important aim of the muffler is to reduce the negative effect of backpressure, which may affect the engine's performance under certain circumstances.
What do We Call a Muffler Delete?
A muffler delete is a process of removing the muffler out of the car's exhaust system. This procedure is sometimes performed by those drivers who want to realize the full potential of their car and achieve better performance thanks to reduced airflow of flue gases. However, it may make your car too noisy.
How Should I Install a Muffler?
There is no need for you to seek for assistance automotive technicians if you are ready to learn how to replace your car's muffler quickly and easily. Keep in mind that there are two main muffler types (noisy and loud) in terms of how they are going to perform regarding sound loudness, so choose the one that will fit your needs. These are four basic steps you need to follow in order to master the technique of muffler installation and removal:
The first step will be to jack up your car and locate yourself underneath your car. Make sure that your vehicle is on level ground and that your parking brake is up. You should also block the wheels in order to prevent it from the accidental movement. Then you should determine whether your muffler is clamped or bolted. Assess your muffler on rust and use lubricants if you believe that you cannot remove it safely.
The second step will be to remove the bolts or muffler clamp using a ratchet or wrench. Place the blots or clamps near yourself, as you will definitely need them to install a new muffler. However, if they are rusty, try to use new ones. You should also prevent yourself from the muffler falling on your face, so it will be useful to hold it up when removing it.
The third step will be to take your new muffler and read the manual carefully in order to place it correctly. Try to opt for the best mufflers only if you want to secure long-term high-quality performance. There are always some indications on new mufflers to help individuals avoid potential mistakes. Try to fix it firmly. Make sure that the pipe connectors fit each other perfectly.
Now start your engine and test whether you have done everything in the correct way. If you hear some strange obnoxious sounds or rattling, take your time to reinstall the muffler properly. You should also check for leaks and try to wear the best muffler patch to fix the problem. If the engine sounds great, then you have done everything as needed.
What is a Muffler Bearing?
Remember once and for all that modern vehicles do not have any muffler bearings, as this term was invented as some kind of a joke to determine whether people properly know the construction of their cars. There is no need for your car to carry any muffler bearings to perform its function.
Is it Possible to Make My Muffler Quieter?
When you buy a new muffler, you can rely only on the opinion of others to assess their ability to dampen noise from exhaust gases leaving the car. However, different cars have different construction and engines, so even the best muffler may sound strange on certain cars. If you have small children or the vociferous sound produced by your muffler still annoys you, there are several options for you to resolve this problem without buying a new muffler.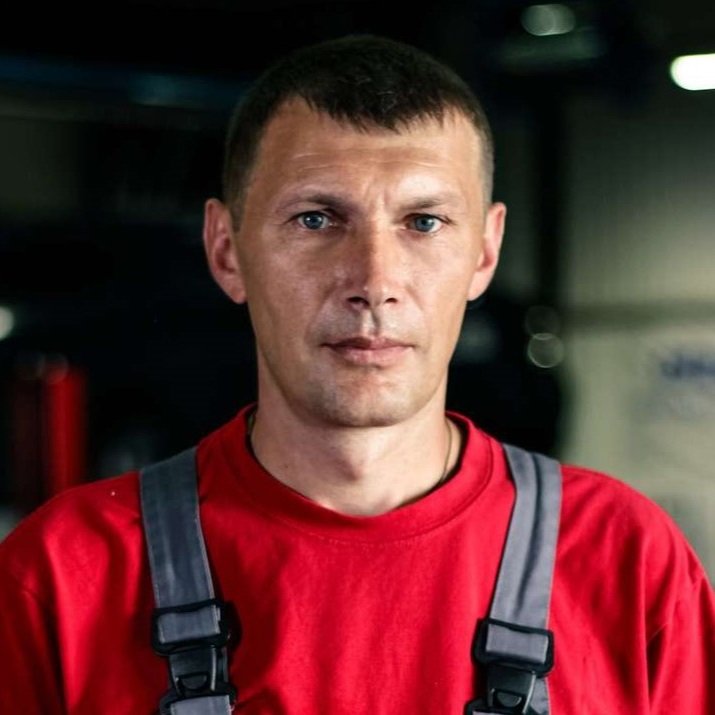 My name is Brandon, and I've been interested in cars since I was a kid. I got a bachelor's degree in Automotive Technology and worked in a private car workshop. I have two cars that have been completely upgraded with my own hands. So I successfully put all my knowledge into practice.
Last update on 2023-02-17 / Affiliate links / Images from Amazon Product Advertising API