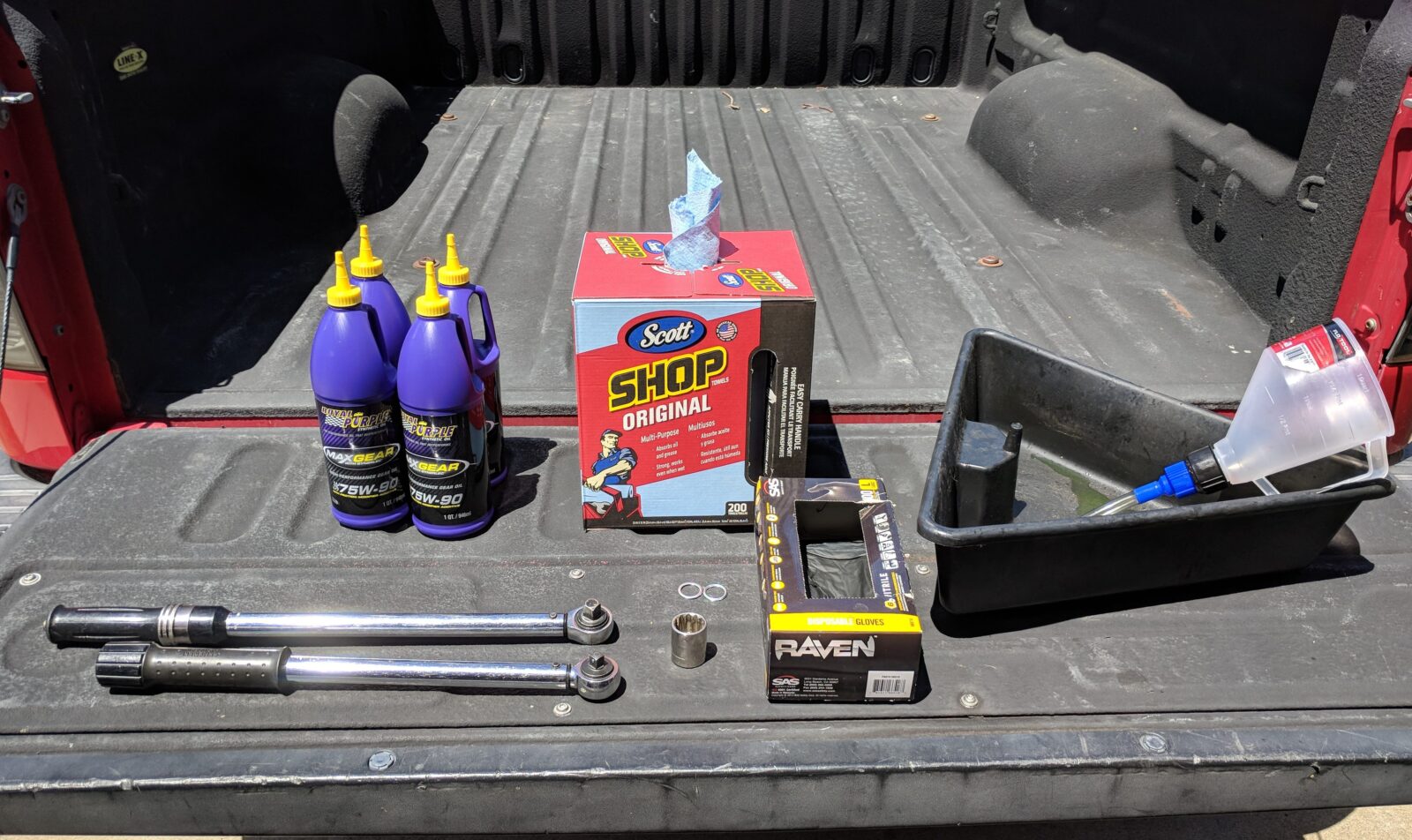 The design of modern cars includes a number of components and assemblies that are mandatory for all their brands, models, classes, and types. These are, above all, the engine, gearbox, and brake system. The differential is also on the list. Every single car has a differential, and some vehicles even have a couple of them.

The best differential oil performs three tasks:
transfers torque from the engine to the drive wheels
sets the wheels to different angular speeds
serves as a reduction gear in combination with the main gear.
The significance of the differential cannot be overstated. That is why it is necessary to keep it in good condition. Differential oil is exactly the thing that cares for the differential maintaining. Differential fluid (also known as gear oil) is thicker than engine oil, and it's specially designed to withstand high pressure and temperature change. Gear oil prevents the gearbox damage. However, each gear oil performs differently in each circumstance. It is not that easy to choose the best gear oil as it may seem. It is necessary to know the properties of various gear oils to choose the best gear lubricant.
In order to help select the oil for differential correctly, the best gear oils are gathered and presented on the list. They all perfectly fit differential, however, each one has its peculiarities, which should be considered.
Differential Fluid Reviews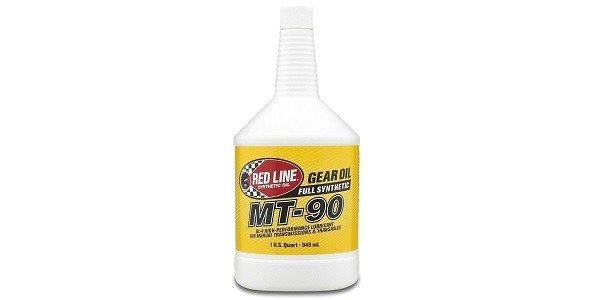 Manual transmissions require special care, which Red Line MT-90 oil provides. The MT-90 secures the necessary friction for most synchronizers of mechanical gearboxes, compared to many other synthetic fluids that are too slippery. Red Line gear oil is suitable for almost any transmission type. The oil belongs to the best gear oil for differential category and ensures excellent protection for the gears and synchronizers. It has a balanced fluidity that allows for easy switching in cold climates. Also, the MT-90 is safe for brass synchronizers, since it does not contain active sulfur, like most GL-5 oils. It is recommended for GL-1, GL-3, and GL-4, as well as for synchronized gearboxes, in which special fluids are preferred. The Red Line MT-90 meets viscosity requirements for 75W, 80W, SAE 40, 10W40, and 15W40 engine oils.
PROS:
MT-90 is great for transmissions with high and medium mileage.
It can be blended with mineral and synthetic fluids.
Red Line MT-90 eliminates crunch when shifting gears, even in cold weather.
CONS:
It is not recommended to use MT-90 with the hypoid differential gears because they require specially designed fluids.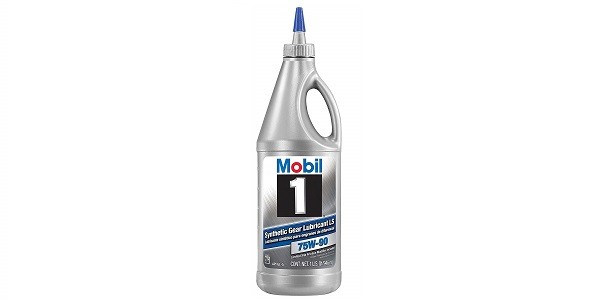 The Mobil 1 Synthetic Gear Lube – 75W90 is a high-performance universal synthetic gear oil, the viscosity grade of which meets the requirements of the modern passenger car transmissions that work in all operating conditions, including gears with locking differentials. The Mobil 1 Synthetic Gear Lube – 75W90 secures work in very high and low temperatures and ensures optimal viscosity-temperature properties. The Mobil 1 is acknowledged to be one of the best gear oil for differential. Royal Purple differential fluid has a high viscosity and is made to operate under extreme pressure.
PROS:
Potentially the best differential gear oil ensures the protection from thermal and oxidative decomposition, wear, and corrosion.
Mobil 1 Synthetic Gear Lube – 75W90 reduces viscosity loss when the gears friction and shear.
The oil secures extended drain intervals and fuel economy.
CONS:
It may be necessary to purchase an additional additive since it does not fit all vehicles in order to achieve the desired outcome.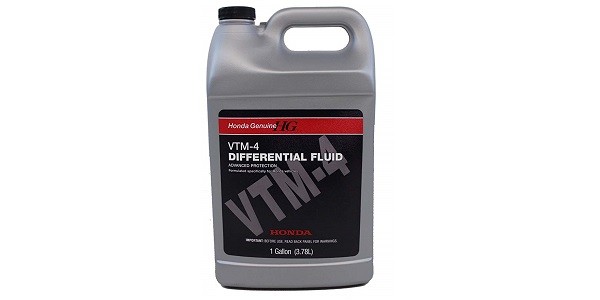 The fact that Honda fluids are manufactured by the Honda Company is their primary advantage. In such a way, the producer guarantees the high quality of the fluid. The Honda 08200-9003 oil is created for the differentials of Honda and Acura wheel-drive vehicles equipped with the VTM-4 system. This is the only fluid suitable for pouring into the rear-wheel-drive gearbox of VTM-4 vehicles. Its distinguishing feature is its high resistance to temperature changes. This best rear differential fluid completely eliminates any moaning sound that often occurs at cold or when starting a turn: using the Honda 08200-9003 differential fluid, the sound stops at once.
PROS:
It conforms to the latest standards of resource-saving oils according to API, ACEA, and ILSAC classifications.
This is an original differential fluid for Honda and Acura rear axle gearboxes, which has superb lubricating stability and provides excellent wear protection.
CONS:
It requires a suction pump to get diff fluid from the jug and pour it into most filler holes.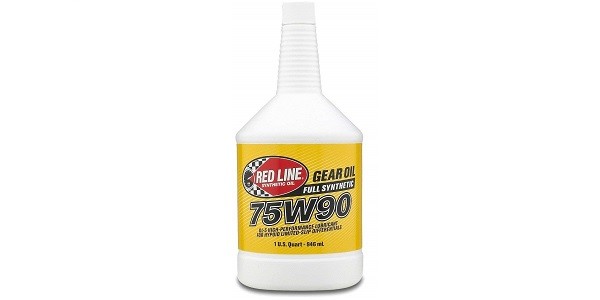 The 75W90 synthetic gear oil allows fast gear shifting, softening the synchronizers friction. Since it does not maintain active sulfur, it is safe for brass synchronizers. Red Line oil guarantees truly reliable protection for gears and synchronizers. However, because this gear oil has increased lubricity, it is not recommended for use with most manual transmissions. This can disturb the correct operation of the synchronizers and lead to problems with gear shifting. This 75W90 gear oil ensures a stable viscosity for long enough periods of use. It also secures smooth clutch engagement without jerks when shifting gears and makes the rear differential oil less clunking.
PROS:
The transmission synchronizers can reach the same speeds faster thanks to the gear oil.
The gear oil 75w90 suitable for racing limited-slip differentials.
CONS:
This bottle design does not fit every pump. So it can be required to get an empty container with a pump to transfer the fluid to the differentials.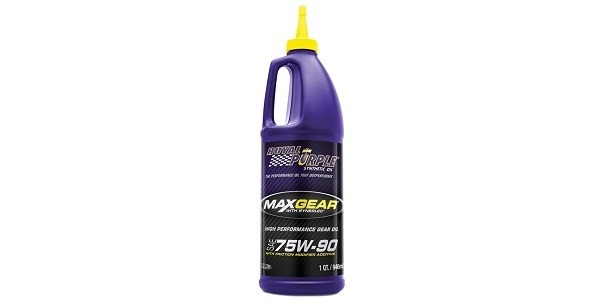 The Royal Purple ROY01300 gear oil is created to achieve the maximum efficiency and satisfy the demands of high-performance and modified car engines. This lubricant contains an increased zinc and phosphorus level, in particular, antiwear additive and proprietary technology Synerlec. The high-quality properties of the Royal Purple ROY01300 gear oil let it be on the list of high-performance synthetic oils and allow it to exceed other moderate lubricants. This 75w90 gear oil guarantees excellent wear protection even under the conditions of the most severe service performance.
PROS:
The Royal Purple differential fluid has a high viscosity and is made to operate under extreme pressure.
CONS:
Royal Purple ROY01300 does not hinder axle noise and sometimes may cause an excessive gear noise so this is not the best diff oil for noisy differential.
Lucas Oil 10048 — Best Differential Fluid for Jeep JK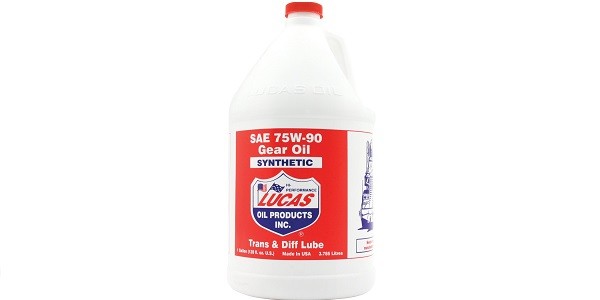 The Lucas Oil 10048 is a synthetic differential fluid. This lubricant perfectly fits the heavy-duty and high-performance applications, for which many other gear lubes are not good enough. Lucas Oil is long-lasting and provides superb slickness being potentially the best oil for differential. It includes a special additive package that secures the softening of gears and prevents from wringing out even when pressure is extremely high. It easily handles the most extreme conditions that other gear oils are incapable of handling. However, some vehicles may require using another additive with the Lucas Oil 10048 to provide the best protection and operation without hesitation.
PROS:
It can withstand high temperatures and retains its lubricity.
The Lucas Oil 10048 presents good shifting handling.
The oil is non-foaming.
CONS:
The oil may cause the corrosion of soft-metal synchronizers.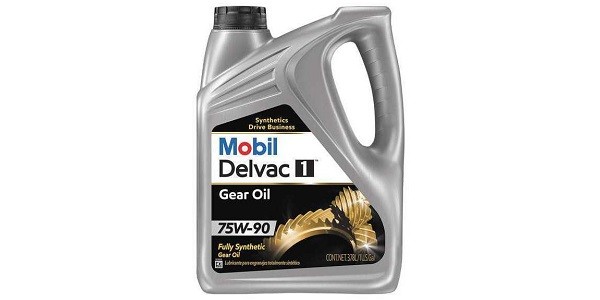 The Mobil Delvac Syn Gear 75W90 is a fully synthetic fluid created to meet high-performance requirements. This synthetic gear oil is designed for use in high-load transmissions that operate under high pressure and shock loads. It also works with the applications that require using oils with relatively high viscosity and superb bearing capacity. Mobil Delvac Syn Gear 75W90 contains a synthetic base oil and modern type of additives that make it much more effective compared to mineral base oils. When using the Mobil Delvac Syn Gear 75W90, gear shifting becomes smoother right away.
PROS:
The most advanced oil technology secures great operating performance over a wide temperature range and promotes protection against thermal decomposition and oxidation.
The Mobil Delvac Syn Gear 75W90 secures reduced wear and corrosion, increased shear resistance, and fuel saving.
CONS:
This gear oil does not fit automatic, mechanical or semi-automatic transmissions, which usually require engine or automatic transmission oils.
It is not suitable for vehicles that require API GL-4 lubricants.
Jump to
3 Crucial Points to Consider When Choosing Differential Fluid
It is necessary to know what differential oil types exist to select the best gear oil for differential. Address the following criteria to choose the best lubricant for a gear set:
Viscosity is one of the most essential differential gear oil properties. Usually, it's mentioned in a component's maintenance manual. In case if there is no manual or a machine works somewhat differently, there are special methods for viscosity grade selection.
The majority of techniques use variables like load, speed, and temperature. The most common method is the ANSI / AGMA standard. There are other methods so you can find the one that suits you the best.
Additives used in differential fluid define its general category. There are 3 main categories: R&O, antiscuff, and compounded.
R&O (rust and oxidation inhibited) lubricants secure chemical stability and corrosion protection.
Antiscuff lubes additionally to R&O properties maintain special additives, which provide a stronger film.
A compounded lubricant is a synthetic fatty acid that ensures increased lubricity and film strength.
Base Oil Type is either mineral or synthetic. Mineral base suits most applications and typically has a higher pressure-viscosity coefficient compared to synthetic ones. However, many synthetic base oils present greater oxidation and thermal degradation resistance that make them better for applications with high operating temperatures.
Defining the Best Frequency of Changing Differential Fluid
The differential fluid change is a necessary procedure, especially for the vehicles with a manual gearbox. As well as engine oil, gear oil needs to be changed: it will optimize the performance of a car and reduce wear.
Oil should be changed frequently because, over time, its additives degrade and stop effectively protecting work surfaces. As a consequence, the differential gears produce noise, which will get increased, and after 30 000-60 000 miles, the gear teeth begin breaking down. Eventually, a gearbox will be jammed.
In order to avoid this, the manufacturers recommend changing the differential fluid every 50 000-60 000 miles, and in case of intensive "acceleration-braking" driving, the differential fluid change is required every 30 000-40 000 miles.
How Do I Know If My Rear Differential is Bad?
It's necessary to take decisive actions as soon as possible if you hear strange sounds, switching gears, or notice oil leaking from under the gearbox. Also, the machine may produce increased vibration. The best gear oil for Jeep differential doesn't present any of these signs.
Checking the transmission's oil level and color is advised by experts as a first step in determining the cause of a malfunction. Low-level and dirty oil can damage the gears.
The differential may deteriorate if improper oil is selected. That's why it's so much important to choose the most suitable oil for differential. If oil is mistaken, there can be slippage and vibrations, as well as fuel consumption and wear increase.
If differential or transmission whines, it may be the sign of the bearing wear. If these bearings are not replaced in time, the gearbox may jam that will lead to costly repairs.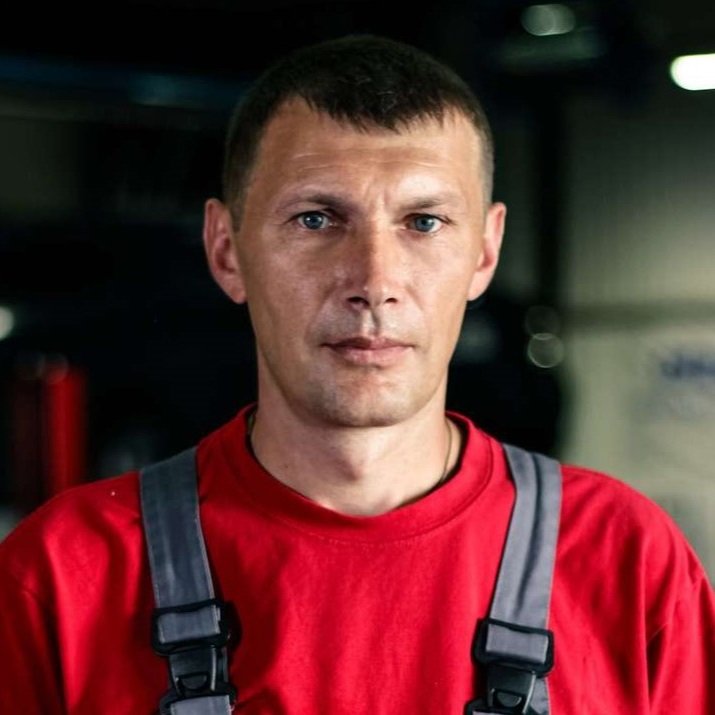 My name is Brandon, and I've been interested in cars since I was a kid. I got a bachelor's degree in Automotive Technology and worked in a private car workshop. I have two cars that have been completely upgraded with my own hands. So I successfully put all my knowledge into practice.
Last update on 2023-02-17 / Affiliate links / Images from Amazon Product Advertising API