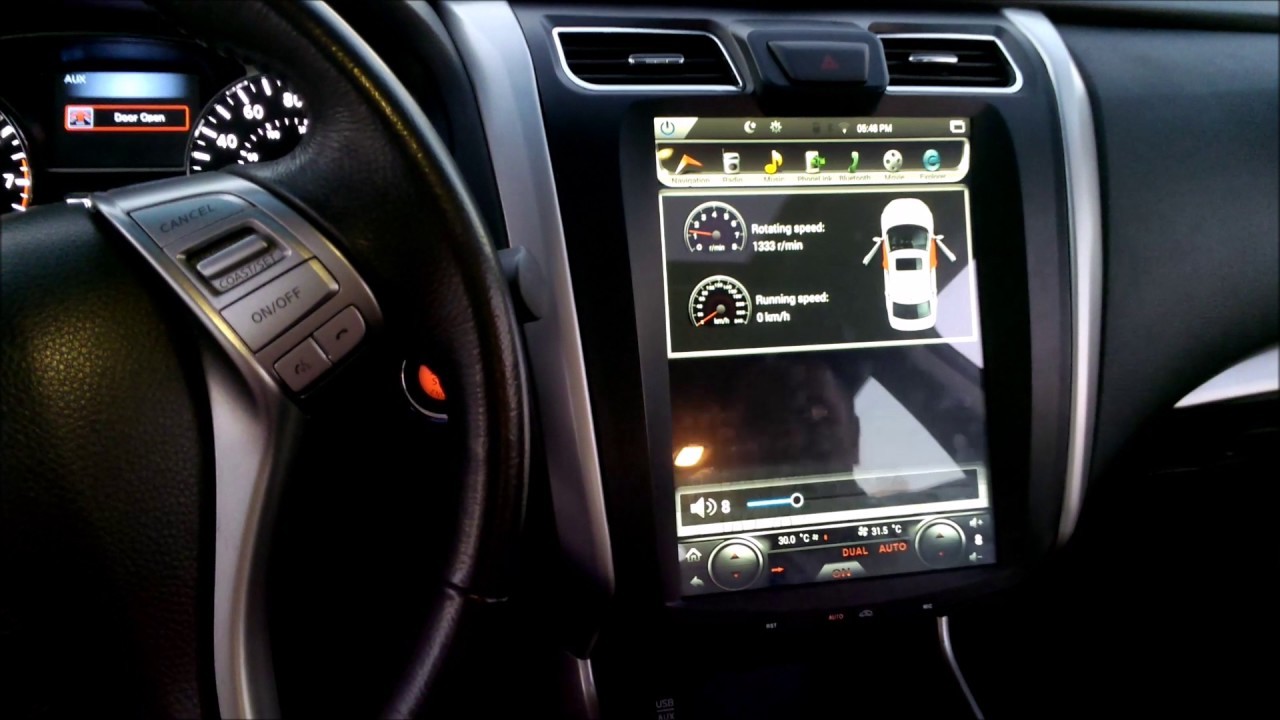 Jeep Grand Cherokee Tablet Tesla Style Head Unit Review
Interesting Facts About Tesla Style Head Units
The Tesla style head unit appeared in 2014 on the basis of regular Android head units.
The device doesn't have any direct link to Tesla company – the name comes from the similarity of physical parameters to those of computer interface used in the Tesla cars: vertical screen orientation and large size (the diameter hovers between 10 and 15 inches).
The units were primarily intended for the high-end cars since the big vertical screen in most cases doesn't squeeze up into a smaller torpedo of a regular car.
The majority of manufacturers of the Tesla style head units are China-based companies.
The device lets imitate the phone display and functions completely. This allows using the head unit right out of the box.
Unlike regular Android head units, the Tesla style ones don't have the limitation for the apps installed — you can freely download entertaining and social networking apps. These devices boast large fast (RAM) and stock (ROM) memory capacity for storing various content and powerful processors handling the most demanding applications.
The Tesla style units are great for navigation tracking — due to large display and the possibility to expand the map full-screen, the area can be seen widely and the route programmed easily.
The screen in most of Tesla style is made on IPS matrix and features high contrast, wide angle view, high definition, and brightness.
The head unit can be connected to the car and serve as a car system showing the state of the main mechanisms and letting control the majority of functions (doors, windows, etc.).
Last update on 2020-12-02 / Affiliate links / Images from Amazon Product Advertising API