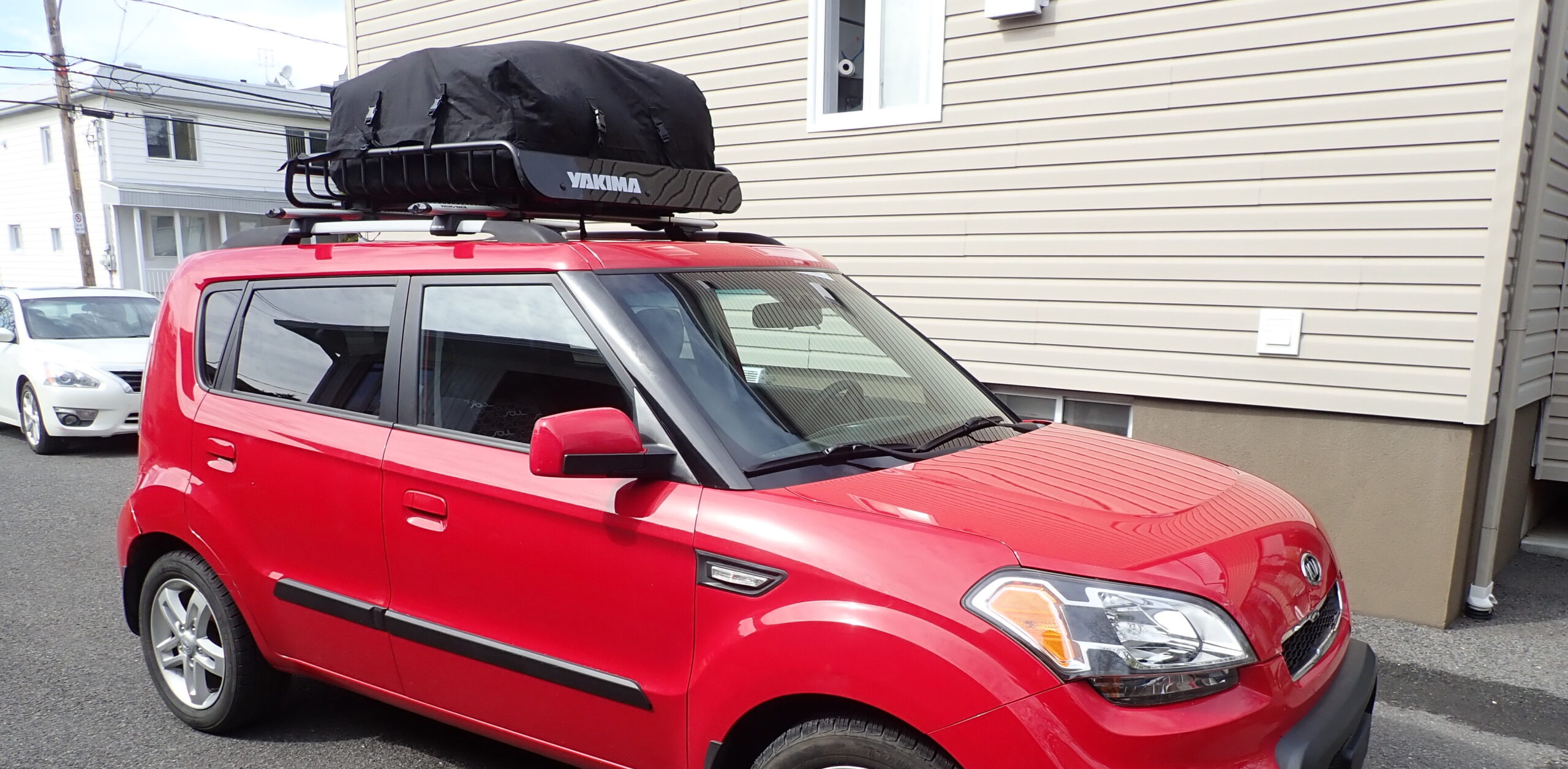 The Kia Soul is a crossover SUV that is primarily designed for transporting passengers. However, with a quality roof rack for Kia Soul, it will also be able to transport big luggage, camping equipment, bikes, and other items on its roof.
A roof rack is a metal frame or a set of bars (or rails) that are mounted on the roof of a vehicle. The biggest advantage of this gear is that it permits carrying large items that just won't fit in the trunk or car's interior. It can even replace a trailer or carriage, helping you transport bulky objects. Most people use straps to secure things to the rack. Besides, it can transform the appearance of your car, making it look more "sporty."
It's not easy to choose the right roof rack because you have to take many things into account: the rack's load capacity, durability, and others. You should also consider the size and the design of your car's roof since most racks are vehicle-specific. In order to make your choice easier, we have selected 3 models that fit Kia Soul, so you won't have to take any measurements: just choose the most suitable model in accordance with your car's manufacturing date.
Reviews of Kia Soul Roof Racks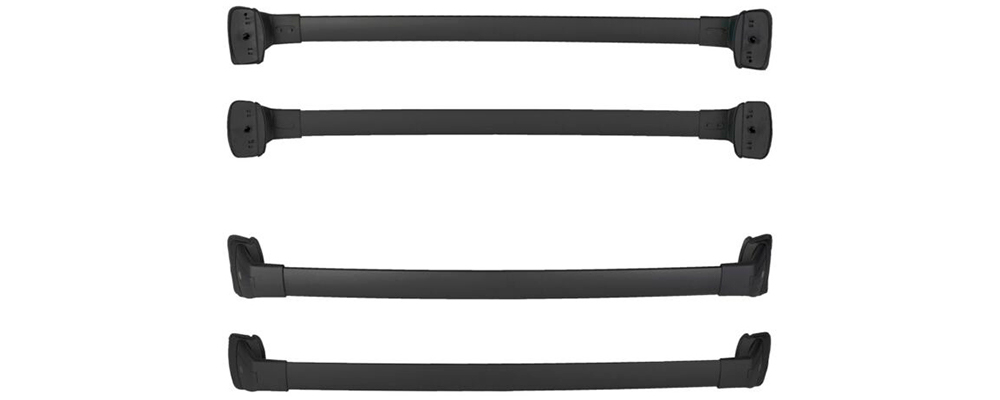 Because this is a factory roof rack from Kia, the product is slightly overpriced, but it can provide perfect fitment. The rack consists of two bars and is designed for Kia Soul models, manufactured in 2014 – 2019 (except for models with a panoramic sunroof and the Soul EV model). These bars are made of aluminum and are black-painted.
This roof rack for Kia Soul measures 52 x 9 x 6 inches and weighs 11.6 pounds. It can hold up to 165 pounds, so you won't be able to put a lot of heavy stuff on it. It's suitable for such types of cargo as kayaks, ladders, or small boats. The weight is distributed evenly, it is ideal for large items.
The bars are designed to be mounted on factory-installed side rails. The installation doesn't take more than 15 minutes, and all the hardware needed for installation is included. The bars come with detailed instructions, which I do not recommend ignoring: if you install the rack incorrectly, you will most likely experience wind noise issues. I would also like to note that these Kia Soul roof rails mount across the roof and not along it, which complicates strapping.
Pros
The bars have a locking mechanism to prevent theft.
The rack is slim, has a low profile, and looks much more minimalistic than the other models. This will appeal to those who want to keep the roof of their car clean.
This model is of exceptional quality; the rack is extremely stable, does not wobble, and produces no vibrations.
Cons
The provided mounting bolts are short.
The rack doesn't provide any adjustment possibilities.
It can't be folded.
Overall rating: 9/10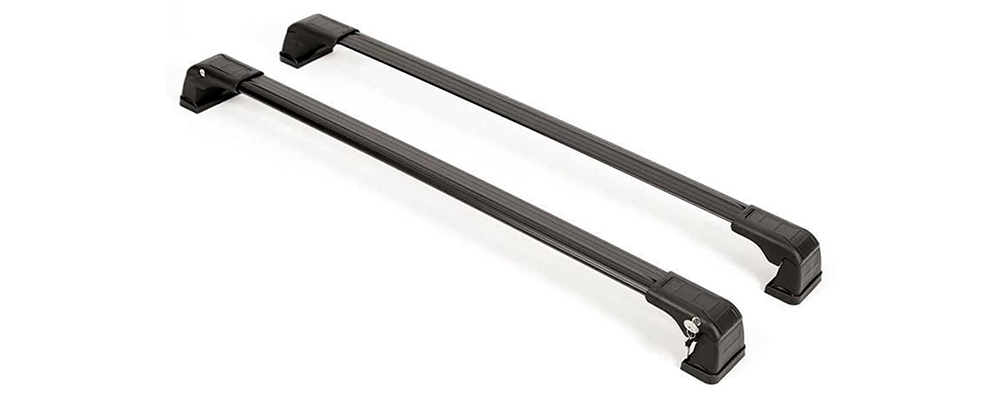 This rack fits Kia Soul models manufactured between 2014 and 2019. It's significantly less expensive than the OEM model, but it's also made of aluminum. Additionally, it has an anodized coating (the finish is black). Despite this, the rails still remain lightweight, weighing only 8 pounds. They are resistant to water and corrosion and can withstand a variety of harsh weather conditions.
The bars measure 44 x 4 x 4 inches and have a maximum load capacity of 165 pounds. Therefore, they are strong enough to be used as a bike rack Kia Soul and also can carry such items as snowboards, kayaks, camping gear, etc.
The ends of each bar have attachments, made of plastic and rubber which serve as a special seal that keeps water out of the mounting base. You have to be careful to not damage them during installation.
This Kia Soul kayak rack has a snap-on mounting type, so the installation is very simple even despite the fact that this model isn't designed specifically for the Kia Soul. It takes roughly 15 minutes. You won't need to do any cutting or drilling. The kit includes everything needed for installation.
Pros
The package includes 2 anti-theft locks and 4 keys.
The aerodynamic construction of this rack works great in reducing wind noise.
The rack comes fully assembled. It speeds up the installation process as you won't have to waste your time trying to put parts together correctly.
Cons
The instructions are difficult to follow. The paper with the installation guide that comes contains only low-quality photos and no text.
The mounting holes on the Kia Soul are slightly angled, so you have to put some more effort to fix the provided bolts in these holes.
Overall rating: 8/10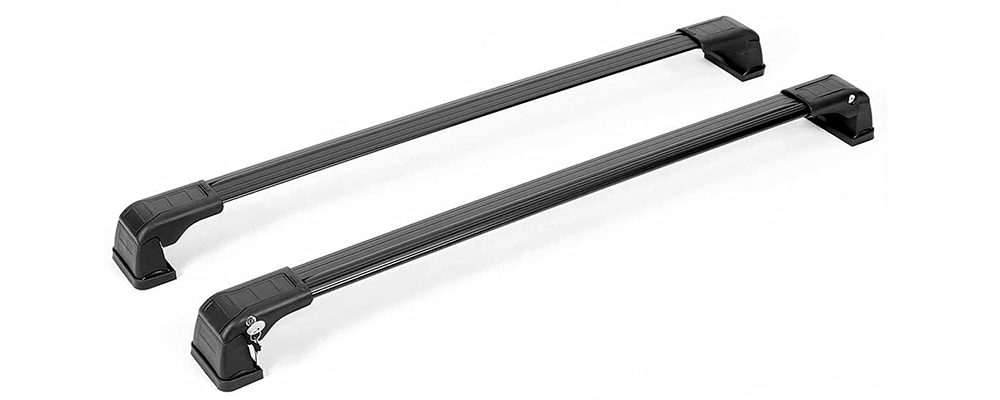 This Kia Soul luggage rack is identical to the previous one but is designed for slightly newer models of Kia Soul (2019 – 2020). For this reason, it costs a bit more. It is designed to fit into the OEM mounting points and does not require any additional holes. The weight capacity is listed as 165 pounds. The dimensions are 44 x 4 x 4 inches, and it weighs 8 pounds.
This black rack is made of aluminum with an anodized coating that protects it from corrosion and water. It can withstand 165 pounds of maximum load capacity, so you can mount a wide array of rooftop accessories on it (canoe, bicycle, snowboards, and others). Everything required for installation comes in the package.
Pros
2 anti-theft locks and 4 keys are present.
It does an excellent job of reducing wind noise.
Cons
The mounting holes on the Kia Soul are angled as well.
Overall rating: 8/10
Buyer's Guide
Kia Soul Roof Rail Install
Kia Soul Roof Rack FAQ
How to install a roof rack?
If you are going to install the rack on the naked roof, this process can be performed only with a foot pack, fit kit, and crossbars. Fit kits are made according to the vehicle model and contain solid clamps that are used to fasten to the roof's outer edge and pads that contour the roof. If you are going to perform the Toyota, BMW or Kia soul roof rack installation, don't forget to lock it for additional security level. Usually, standard threaded holes (which are used for the locking elements of the boot screwing) are located under the molding. Moreover, they are closed with sliding/opening covers. To prevent damage to the regular places of fastening of the car carrier with corrosion, fill the threaded hole with grease. This type of mount is more aesthetic because the luggage compartment fastening elements are not visible.
How to use a roof rack?
Place the center of gravity of the load as low as possible and distribute the load evenly across the trunk. When transporting long goods, secure them on the trunk; the distance between the crossbows should not be less than 23 inches long. The cargo during transportation must be securely fastened. Stop from time to time and check the reliability of the load securing. Observe the speed limit. When transporting, take into account the specifics of the transported cargo and the particular road. Remember that the total height of the car with the load increases.
How to put a kayak on the roof rack by yourself?
One method is to place the upper cockpit edge on the shoulder, another one is to lift it and hold it by the thigh braces. For successful loading onto the vehicle, it's better to stand behind the car and place the bow of the boat on your rear vehicle rack bar or roof. Shift to the back/stern of the kayak, then bring up the stern and slide the unit forward onto the rack. If you want to protect your boat from scratches during transportation, you need to wrap the trunk elements with something soft, such as an old tourist rug. It is better to tie the boat to the edge (with one kayak this is quite problematic, but if there are several boats, then it is quite simple). The tied kayaks will be less deformed and will last longer.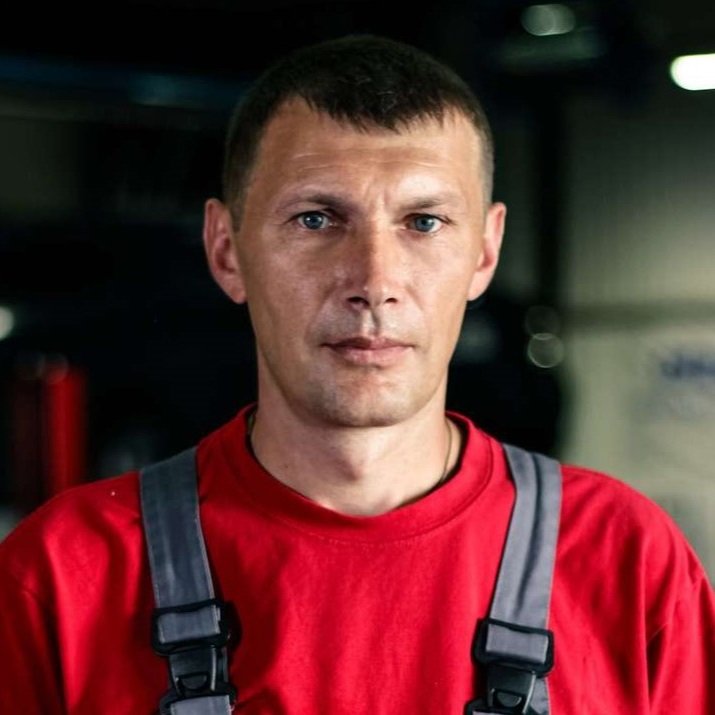 My name is Brandon, and I've been interested in cars since I was a kid. I got a bachelor's degree in Automotive Technology and worked in a private car workshop. I have two cars that have been completely upgraded with my own hands. So I successfully put all my knowledge into practice.
Last update on 2023-02-17 / Affiliate links / Images from Amazon Product Advertising API