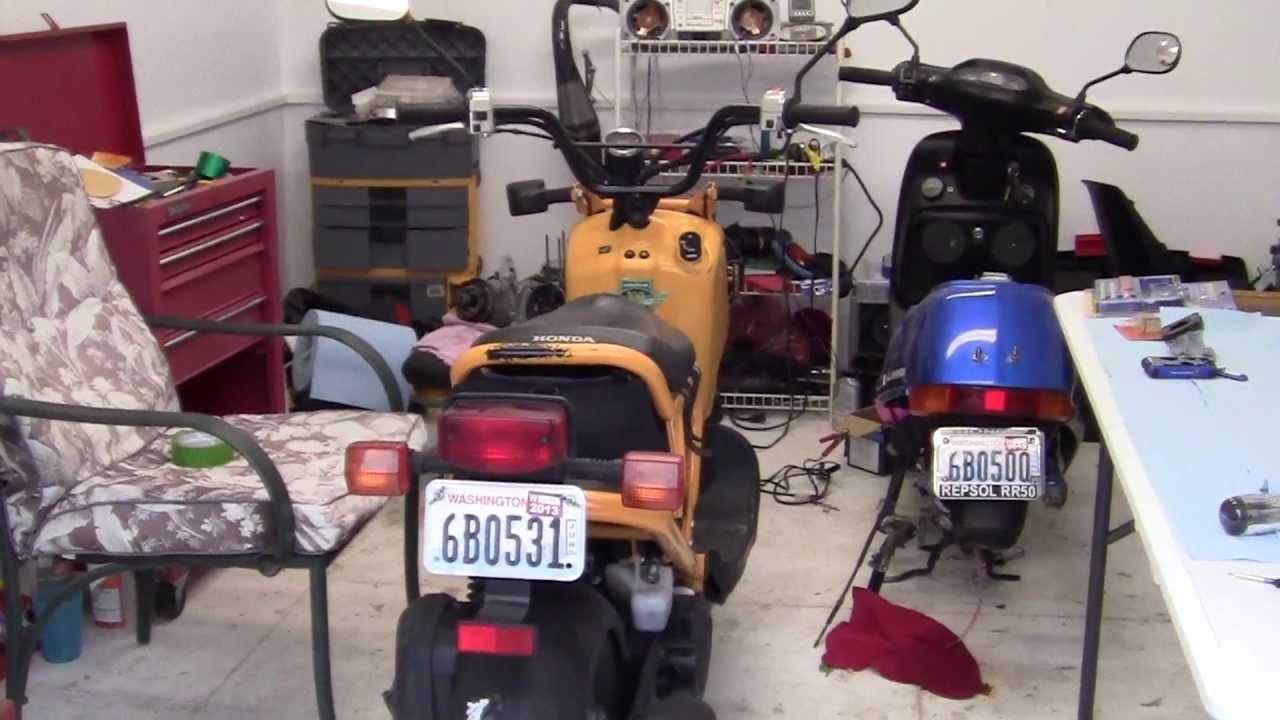 One day or another, you will have to get a new, high-quality replacement Honda Ruckus battery to keep your scooter in the best driving condition. Nonetheless, there is no one-size-fits-all battery that will be ideal for every Honda Ruckus. The modern market has a diverse range of products. Some of them are powerful enough to last for years even if you use your scooter every day, and the others are suitable only for occasional trips around town. So, if you do not intend to drive every day, you can opt for a less expensive option with a lower capacity. If you ride your scooter frequently, you'll need a powerful battery. Both types of batteries are present in our top.
Before proceeding with the selection of the battery for your scooter, you have to be familiar with a certain terminology so that you can understand the description of the batteries.
This value indicates how much amperage a battery can provide for one hour.
The voltage of a battery indicates how much power can be transferred through it. The scooter batteries' voltage varies from 12 to 24V.
This measurement shows how powerful the battery is. Specifically, it indicates the rate of energy transfer.
This value indicates the battery's ability to start an engine at cold temperatures.
The cycle number indicates how many times the battery can be fully charged before losing capacity and needing to be replaced.
It can be difficult to determine which battery will be perfect for your scooter. Fortunately, our reviews provide an in-depth look at our top 4 picks. Read on to choose the best Honda Ruckus battery.
Reviews of Honda Ruckus Batteries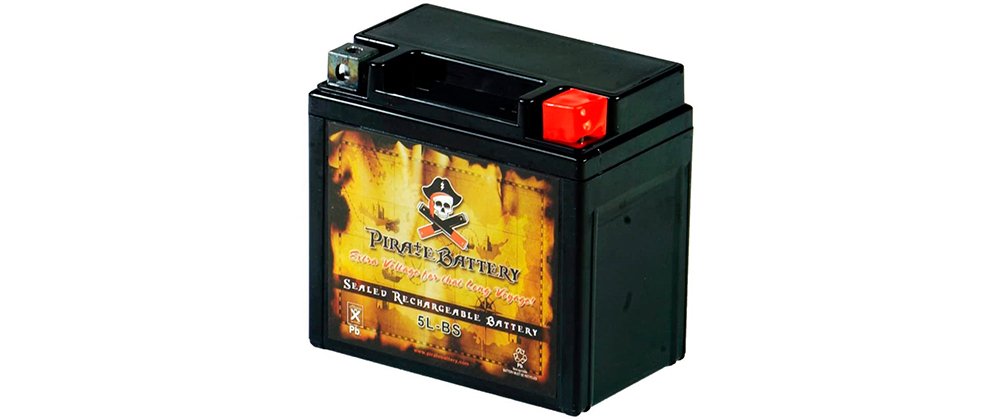 The YTX5L-BS is the most affordable one on our list, so it can be the best battery for Honda Ruckus for those searching for a budget option. It's maintenance-free and is rated at 48W of power. The YTX5L-BS will serve you for a long time as it can be recharged up to 2000 times. The CCA is rated only at 70, but for the price, it's difficult to expect anything more.
The battery has a bunch of different safety features (for example, a safety valve flame that relieves excessive pressure). For this reason, it received safety certification from UL, ISO Quality & Environment, and OHSAS Health. This means that it is unlikely to cause fire, electric shock, or mechanical damages. Thus, it can be safely mounted in any position.
Because the battery arrived fully charged, I was able to begin installation as soon as I received it. For installation, it's supplied with chrome-plated screws and bolts to fasten cables to the battery.
The outer casing is made of weather-resistant polypropylene that doesn't heat up excessively even under hard working conditions. It also protects the battery from gas and oil. This Honda Ruckus battery size is 4.45 x 2.6 x 4.21 inches and the weight is 3.7 pounds.
The battery itself is made of lead-calcium alloy using the absorbed glass mat technology for a long-lasting charge. Thanks to this case, the battery is resistant to a wide range of temperatures. It also has a special grid design that prevents vibrations and ensures superior conductivity.
Pros
The sealed posts and case eliminate the possibility of acid seepage and prevent corrosion, increasing the battery's life.
The battery has a thru-partition construction that ensures a shorter current path.
There is a dedicated separator that makes the battery spill-proof, so you will never have to refill it with acid.
Cons
The terminals are quite fragile, so it's easy to bend them during transportation or installation.
It has a lower AH than the OEM battery (4 Ah vs 6.3 Ah).
Overall rating: 9/10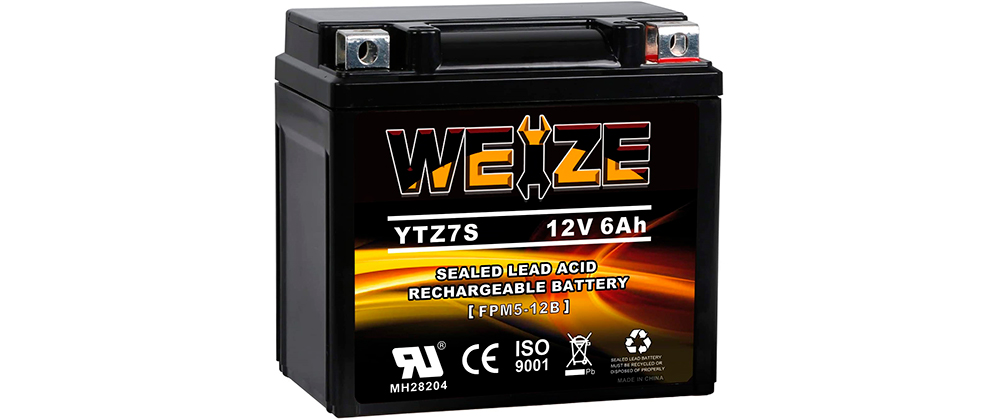 The battery is made in a way to be resistant to vibrations, shocks, chemicals, and high temperatures. It's completely sealed, so you won't be concerned about leaks. Besides, it requires no maintenance.
This 12V battery is rated at 6 AH, just like the OEM battery. With a CCA rating of 180, it is also capable of starting the engine at cold temperatures.
The battery is well-packaged and includes all of the items required for installation. It's also fully charged right out of the box, so it's ready for installation right away. The installation will take no longer than 20 minutes. I haven't had any issues with the engine starting since I finished the installation. In fact, it works just as well as a stock Honda Ruckus lithium battery.
The YTZ7S-BS measures 4.45 x 2.72 x 4.17 inches and weighs 4 pounds.
Pros
The lead-plated silver terminals ensure improved conductivity, eliminate power loss, and provide a good power supply.
This model is inexpensive and can serve as a great low-cost alternative to the popular but pricey premium-quality Yuasa battery found on Ruckus from the factory.
You can easily restart the engine even when the battery is dying since it still works well when it's low on charge.
Cons
The posts have an unusual design that makes attaching battery cables difficult.
The battery's casing seems to be poorly made and can easily be damaged.
Overall rating: 8/10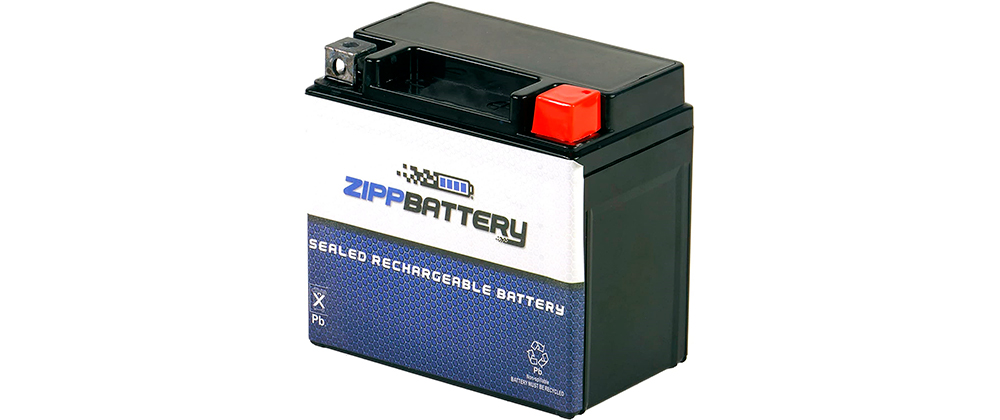 The YTZ7S is a heavy-duty battery with a power level of 72W. It's rated at 180 CCA, so it works great in winter periods. Besides, it has quite an impressive reverse capacity of 6.7 minutes.
The case is sealed and resistant to vibrations. Measuring 4.45 x 2.76 x 4.13 inches, it fits perfectly as a Ruckus battery. The weight is 4.58 pounds. The metal posts are corrosion-resistant and sealed, so you won't have to worry about possible acid seepages.
The battery comes factory activated which means that it doesn't need to be charged or filled prior to installation. However, it should be noted that if the battery has been stored for more than 3 months, it's recommended to recharge it before use. It takes about 3 hours to fully charge. It's a maintenance-free model since it doesn't require acid refilling due to its sealed nature and absorbs gas by itself.
The YTZ7S ships with nuts and bolts for installation, a user guide, and a compatibility guide. The scooter started quickly after the battery was installed, and the lights were bright enough. This way, I can assume that the battery is of good quality. Because it is rated for 2000 cycles, I believe it will last at least two years in active use.
It may not be the cheapest battery for Honda Ruckus on the market, but it's reasonably priced when quality is taken into account. It also comes with a 2-year full replacement warranty.
Pros
It has a high impact resistance at hot and cold temperatures.
The battery's construction ensures maximum conductivity.
The valve-regulated design eliminates the possibility of water loss.
Cons
The terminals are kind of cheap quality.
The bolts that come with the battery are short which can make the installation a bit more difficult than you expect, so you may want to use the bolts from the previous battery.
Overall rating: 8/10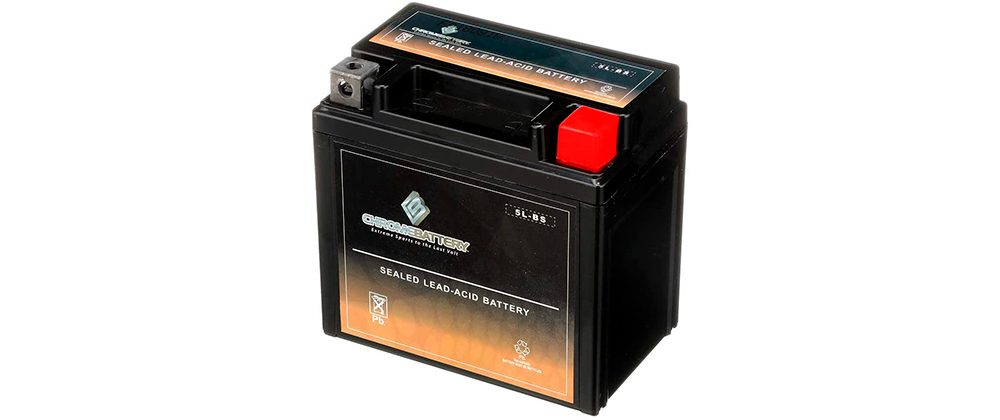 This 48W battery is rated at 70 CCA, so it's not the best choice for cold climate conditions. This inexpensive battery can be charged 1000 times before requiring replacement.
The terminals are made of copper that provides better electrical conductivity. The case of a battery was manufactured using welding technology, so it has a strong resistance to shocks, vibrations, and high temperatures. It's sized at 4.45 x 2.6 x 4.21 inches and weighs 4 pounds.
The battery is sealed, so it's not prone to leakages and can operate in any position. It's also maintenance-free, which means you won't have to keep an eye on the filling level all the time. Furthermore, it is ready for use right out of the box.
Pros
The battery is completely spill-proof.
The terminals have been reinforced to withstand wear, pressure, and torque.
The battery ships with an extended 18-month warranty and a 30-day refund window.
Cons
The provided screws are hard to tighten.
My own measurements show that the battery gradually loses voltage with each use. This means that after some time of use, it may lose its ability to hold a charge well.
Overall rating: 8/10
Buyer's Guide
Honda Ruckus 50 – Battery Replacement
Honda Ruckus Battery FAQ
How to change battery on Honda Ruckus?
The process is quite simple. You will need the following items: a flat screwdriver, Philips-style one, a fully charged compatible battery.

1. Unscrew the 4 Phillips bolts holding the front box cover (2 on the left and 2 on the right side of the box). Remove the cover (put the finger next to the handlebar and pull the cover into the seat direction). The battery will show up on the right side.
2. Take off the metal strap holding the power cell (one flat bolt) and unscrew the leads holders (first the negative one, then the positive). Remove the power cell.
3. Install a new battery and fix it with the metal holder. Then hook the leads to the power bank and fix the screws on them. Set all the screws firmly but don't over tighten them.
4. Put the cover back and secure it with the 4 Phillips screws.
How fast does Honda Ruckus go?
Weighing below 200 Lbs (with a full fuel tank) and having the 49cc motor (often referred to as 50cc) with about 4-4.5 hp, the Honda Ruckus can get as fast as 40-45 mph. Depending on the actual model (the first Ruckus has been represented in 2001 under the "Zoomer" name), this number might vary slightly.

Having large well-protected tires and reliable construction, the Ruckus is suited for driving both in the urban and suburban areas. It can also be customized adding some extra speed and acceleration.
How to make Honda Ruckus faster?
There are three major ways to get more mph from your Honda Ruckus:

– Make it lighter. Lightweight as it is, the Ruckus can still be relieved of some 5 Lbs and even more. You can either remove some parts or replace them with less bulky ones. The power cell, floor, and exhaust are in primary focus, while other parts could also be substituted.
– Maintain your Ruckus. Keeping an eye on the air filter, oil level, and tire pressure won't let you lose any of the scooter's agility throughout the years.
– Enhance the system. Introducing another variator together with the CDI system, replacing the intake and exhaust mechanism, installing larger gears will help wind up the RPM and get more juice out of your Ruckus. The ultimate option is to upgrade the engine. Venturing for it, remember to enhance the brakes as well.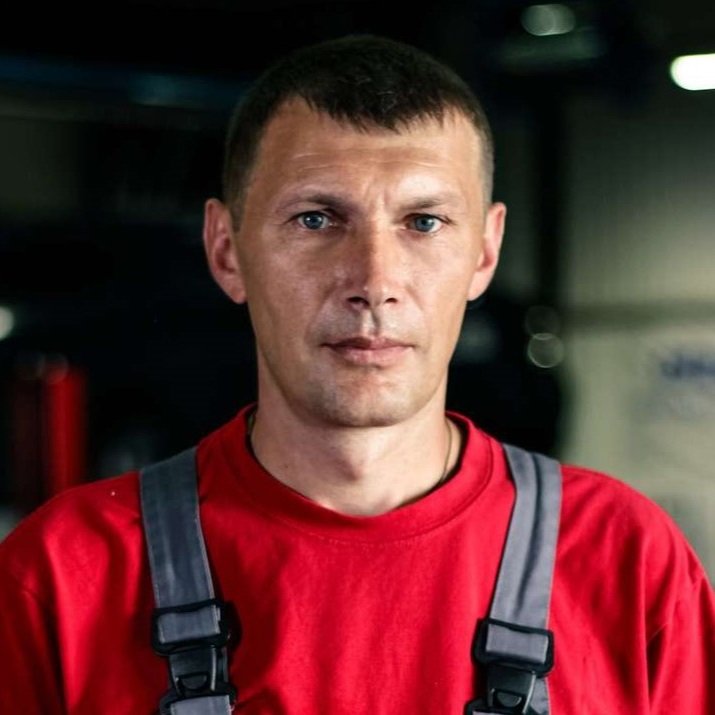 My name is Brandon, and I've been interested in cars since I was a kid. I got a bachelor's degree in Automotive Technology and worked in a private car workshop. I have two cars that have been completely upgraded with my own hands. So I successfully put all my knowledge into practice.
Last update on 2023-02-17 / Affiliate links / Images from Amazon Product Advertising API