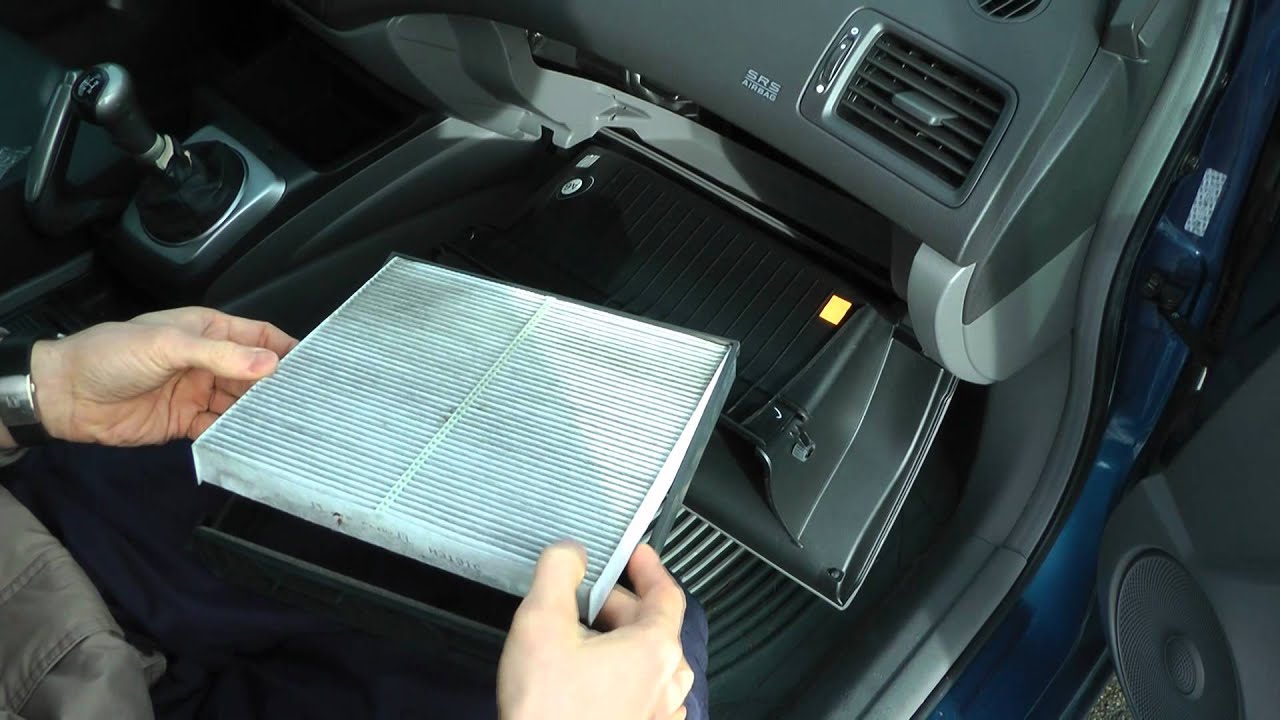 If you drive a Honda or any other car that works with Honda air filters, you may have noticed that the OEM air filters get clogged quickly, making your drives uncomfortable. To protect your health and keep your car interior neat, you need a sturdy Honda Civic cabin air filter that is easy to maintain.
A cabin air filter is a part of a vehicle's inner airflow system that can be found between the heating and the air intake radiator. The cabin filter in Honda Civic cars traps road grime, dust, pollen, etc., and allows clean air into your vehicle. It has a plastic frame and filtering element composed of carbon-based or synthetic material. And besides filtering impurities, these cabin filters absorb chemical particles, thus decreasing the smell wafting into the car.
Several factors affect the durability of your cabin air filters, thus, requiring Honda Civic cabin air filter replacement.
Area. Dusty and the dry countries or regions typically require frequent air filter changes. States like California and Indiana are perfect examples of areas that cause drivers to change their air filters frequently.
Car mileage. If you constantly drive your car, you will need to change your cabin filter frequently because more air will flow through your car's A/C. So, if you are over 25,000 miles with the same cabin filter or are about to buy a used car with over 25,000 miles, it's about time for a filter change.
Filter service life. Though modern cabin filters are pretty durable, small objects sucked into the filters during drives may disrupt airflow and shorten the tool's lifespan. So, check the filter's condition and replace it if you notice irregularities in the airflow.
Getting a good filter for your car is tricky since there are plenty of options on the market. However, consider any of the four options below when shopping for a durable, dirt-proof Honda Civic cabin filter.
Reviews of Honda Civic Cabin Air Filters

Contaminants flowing through your Honda Civic air conditioning, heat, and ventilation system can expose passengers to allergens, dust, and dirt. Suffice to say, passengers exposed to these contaminants risk developing breathing difficulties and other health complications.
The FRAM CF10134 mixes Arm & Hammer baking soda with carbon to filter your cabin air effectively and block some outside smells from coming into the car.
It prevents up to 98% of pollutants and allergens from coming into your vehicle as you drive, thus making your journey more comfortable. However, you will need to use the car's AC more frequently because the filter restricts airflow inside the cabin a bit too aggressively.
The FRAM 2015 Honda Civic cabin air filter works for L4 1.4L engines and also uses Arm & Hammer baking soda, so you don't miss that perk if you're using that particular model. And as someone interested in sustainability, I appreciate that the product uses natural deodorizing components and activated carbon.
This product from FRAM also fits the 2009 Honda Civic cabin air filter carriers. But no matter the Honda Civic model you drive, check your FRAM CF10134 regularly and change it every 12,000 miles. Keep in mind that the durability is affected by dust and small objects coming from outside the vehicle.
Pros
There is no tool required for installing the air filter; you will notice that it easily snaps into place.
The cleaning agent, baking soda, is easily accessible, meaning you can use the filter for longer.
This air filter works well on older Honda Civic models like the 2006 model, so if you have an older car, you don't need to worry about fitting issues.
Cons
The product works best for Honda and Acura models.
While the filter excellently prevents dirt from entering the cabin, it does not handle smells quite as well, especially after prolonged use.
The smell of this scented filter fades quickly.

The Spearhead BE-182 cabin air filter is a durable product that provides comfort and excellent performance. This 2017 Honda Civic cabin air filter has a three-stage filtration system that effectively keeps dust, exhaust fumes, debris, and allergens out of your vehicle.
The three filters in the Spearhead BE-182 air filter are an absorption filter, an antimicrobial filter, and a dust filter. The filter traps small particles and stops awful smells from coming into your car, thanks to its thick material. This system ensures you don't have any allergic or unpleasant reactions to polluted air.
Spearhead's 2018 Honda Civic cabin air filter also perfectly fits the Honda CR-Vs from the same year. You can expect the product to serve you for up to 15,000 miles before it picks up too much grime. And as long as you keep an eye on its mileage box to know when the filter needs changing, you should be fine.
But it's not all rosy; installation is the major issue I had with the Spearhead BE-182. The edges of the product aren't flush, so fitting it into your car's outlet will likely be challenging.
Pros
The company responds quickly in case you need after-sales help.
The product is heavier than most OEM filters, thanks to its multiple layers, which will make it last longer.
The filter is flexible, which means you can cut it to fit your vehicle's carrier.
Cons
The air from the filter moves downwards, which may cause the cabin to cool down slower.
The installation guide isn't straightforward; you will need to watch videos on YouTube to figure it out.
You will need to turn on the A/C for more effective odor suppression.

EPAuto is a popular manufacturer of high-quality carbon air filters, panel air filters, tools, and other automotive products. Its cabin air filter provides unrestricted airflow and easier breathing in a car's cabin. This filter is versatile and can work on up to 19 Honda models with a little shimmying.
The EPAuto 2016 Honda Civic cabin air filter is flexible and can be squeezed to fit into tighter filter carriers. This filter contains carbon and soda, which helps ensure cleaner and easier breathing for passengers and drivers. However, you will notice that the sides are not as sturdy as OEM filters, which means the EPAuto filter may not last as long as you would like, so expect to change at around the 9th or 10th-month mark.
The EPAuto CP134 2012 Honda Civic cabin air filter effectively serves as a sieve that filters the air coming into the vehicle from outside, limiting dust and other small objects. To enjoy its air-tight feature, ensure that the last pleat is flush with the plastic carrier lip. Mine had a little gap that meant bad smells kept wafting into the car until I noticed and fixed it.
Pros
Installing the EPAuto CP134 is easy, which helps you save the money you would have spent calling a mechanic over to replace your OEM filter.
It improves the A/C's blowing power by unclogging the vents.
Though the filter is paper-made, it is heavy enough not to suffer wear and tear quickly.
Cons
It has fitting issues for many Honda models, but you can shimmy it in to fit your car.
It does not effectively stop the bad smells from coming into the car.
It doesn't have as many pleats as other filters for the same target market, which could mean it filters less air.

The Bosch Automotive filter provides your Honda Civic with the ultimate fresh, odor-free, clean air. Without any formulated chemical neutralizer, you can rest assured that the air in your cabin is good for your respiratory health.
Bosch 2019 Honda Civic cabin air filter comes in two colors: gray and blue. So, if your dashboard has any of those colors, you will love the design options of this filter. The ribs in the filter design provide increased filter stability, ensuring it maintains its flow characteristics and shape.
The Bosch Automotive 6029C also has a melt-blown electrostatic layer for catching dust and other particles. With an efficiency of 99.97% at 0.3 microns, the filter meets the HEPA (High-Efficiency Particulate Air) standards.
However, if you count the pleats, you will notice that this product has fewer than the stock cabin air filter in Honda Civic cars. Having used it for a while, I can see a few particles clogging up some vents. So, although the manufacturer claims you can use the filter for 12 months, I would advise changing it earlier than that.
Pros
Its three layers trap bad smells from coming into the vehicle, which is excellent if you haul products that smell like meat and aerosol canisters.
The rubber seals help the filter fit tightly in the carrier.
Installing the filter takes less than 6 minutes.
Cons
If you live in an area with a nice outdoor breeze, you will find the airflow inadequate, and your passengers will often sweat in hot weather.
The filter supports are thinly glued and prone to breaking.
The vents aren't wide enough, so the AC has to work extra hard to push air into the cabin.
Buyer's Guide
Honda Civic (2006-2011) – Cabin Air Filter Replacement
Honda Civic Cabin Air Filter FAQ
What is a cabin air filter?
A cabin air filter is a part of the car's inner airflow system that is usually located between the air intake and the heating radiator. It serves for stopping the small particles (as little as 1 micron in diameter) like dust, road grime, pollen, etc. and letting the filtered air flow inside the car.
The filter consists of the plastic frame and filtering element. In some cases (e.g. with the Honda Civic cabin air filter), the frameless models are installed. The filtering element can be made of the synthetic or carbon-based material. The carbon filters can also adsorb chemical particles decreasing the intensity of the scent coming with the air.
The regular filter has a rectangular shape. However, for space economy, certain car models might have a triangular or polygonal, stretched, or rounded shape.
How often to change cabin air filter in Honda Civic
A number of factors influence the service life of the cabin air filter:
Area. If the typical area of your driving is dusty, or if there's a high level of contaminants in the air, the filter should be changed more frequently. Windy areas usually also favor faster wearing of the filter.
Car mileage. The more you drive, the more air flows through the car's HVAC, the more job there is for a filter. Don't delay the replacement if you're over 25.000 miles with the same cabin air filter.
Filter service life. Though the modern filters are quite durable, they might get disrupted by the dry leaves of other small objects sucked in by the air intake. If the air inside the car becomes heavier, check the filter condition and replace it if needed.
How to change cabin air filter in Honda Civic
The changing procedure is quite simple and usually doesn't require any tools:
Open and empty the glove box.
Hold the glove box on the sides and push them a bit inwards until the clamps let go, and the glove box slides out.
Release the latches on the filter holding frame and take it out. Remember the direction in which the arrows on the filter are pointing.
Inspect and clean the compartment from the dirt and debris.
In order to replace the cabin air filter in Honda Civic, put the new filter into the frame or a framed filter into the compartment. Make sure the arrows point the same way they did on the old filter.
Install the glove box in its place.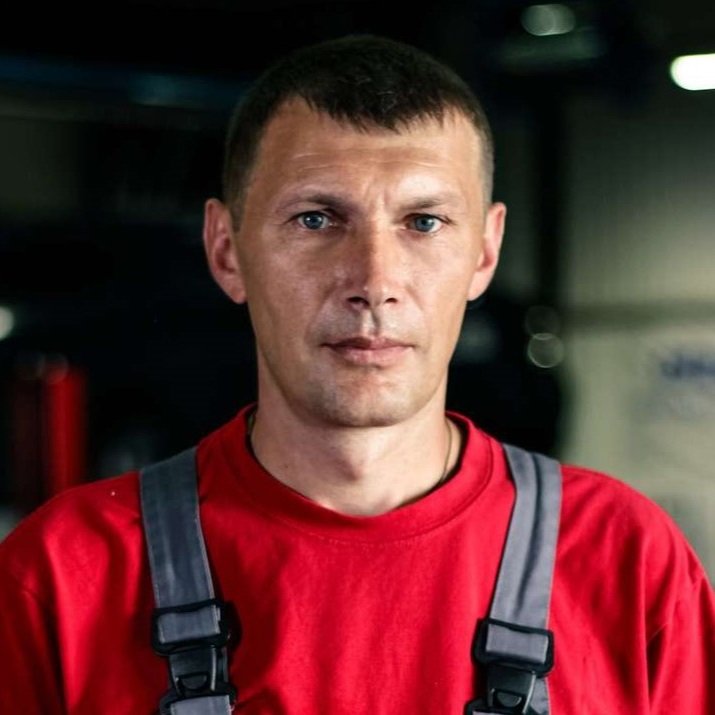 My name is Brandon, and I've been interested in cars since I was a kid. I got a bachelor's degree in Automotive Technology and worked in a private car workshop. I have two cars that have been completely upgraded with my own hands. So I successfully put all my knowledge into practice.
Last update on 2023-02-17 / Affiliate links / Images from Amazon Product Advertising API