Because of careless driving, many novices and experienced Ford drivers frequently notice various scratches and small dents left on their vehicles. Also, the road surface is not always perfect. You may see pebbles, sand, and other small abrasive particles on the road that can damage the paint on the car, but to quickly restore your car you can use Ford touch-up paint.
Of course, in this case, you could pay a decent amount for a paint job, but why?
Using this simple appliance, in just a matter of seconds, you can cover up any cracks, loose paint, and more. To do this, you do not need to use many tools, because the most important thing is to decide on the best Ford touch-up paint pen or spray to cope with all mentioned troubles in the fastest and cheapest way. So, we will help you.
Ford Touch Up Paint Reviews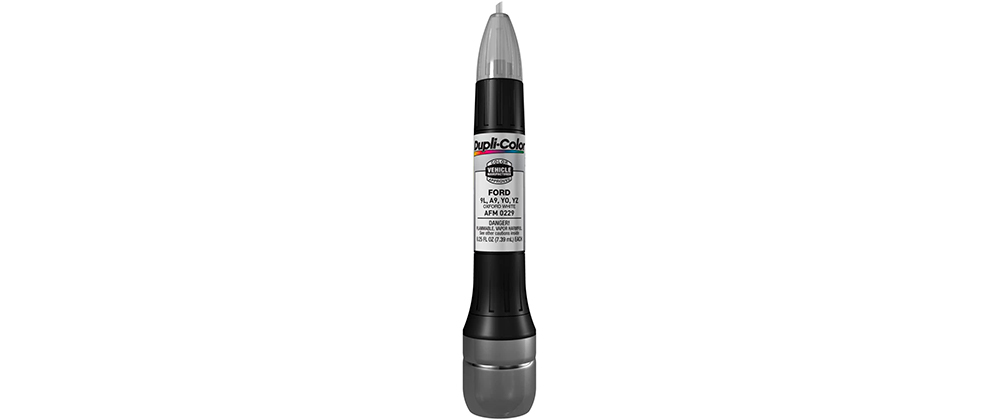 This paint has a unique formula that allows you to skip the pre-painting step. Usually, it is recommended coating any surface before a paint job is done in order to increase the durability of the restoration. But now you can skip this step if you use the Ford F150 touch-up paint. Moreover, the paint also has the top protective layer.
The design of the touch-up paint is ergonomic, its shape resembles a pen. You can use a special abrasive tip to clean off loose paint before painting the chosen part of the car. What's more, you can use it as a pen tip to paint some small scratches on your car more precisely, so that you don't apply paint on top of another. The pen has a capacity of 0.5 fl oz.
Pros
The Ford F 150 touch-up paint has a universal design with a tip for small scuffs and a brush for large ones.
There is a transparent layer for complete sealing and ensuring the best painting result.
The paint colors have been tested by Ford, so you get the best match with your paint.
Cons
Although the manufacturer declares that it is possible not to prepare the surface for painting, in this case, the paint will not last long.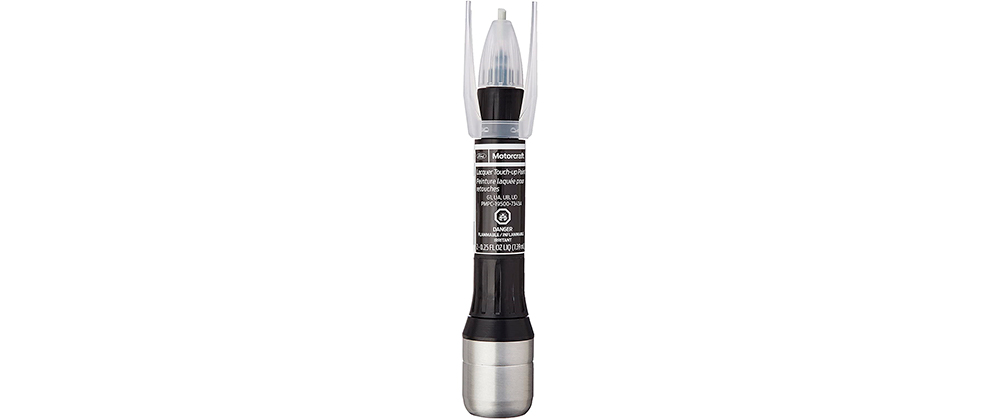 Whether you are preparing a car for sale or want to paint over scratches, this Ford mustang touch-up paint will suit you. The manufacturer is Ford, so you don't have to worry about the paint color not matching yours.
This Ford paint is supplied in two parts joined together, each containing 0.25 fl oz. Accordingly, the total capacity will be 0.5 fl oz. This is done so that you do not need to separately buy a glossy coating for subsequent processing of the painting area. On one side of the pen, you can use the paint itself, while the other has a special transparent coating that protects the paint from abrasive particles and other potential physical damage.
Among other things, the design is also very convenient. The paint comes with a pen applicator, so the application process will be straightforward and fast. With the help of a tip located on one side of the bottle, you can easily remove the remnants of the old paint and immediately apply a thin layer of the new one.
Pros
This paint has a built-in mechanical mixing system for quickly applying two coats of paint.
It fully conveys the color of the black factory paint, as it has sparkles.
Cons
The paint applicator is too sensitive, even making a slight pressure, you have to be careful not to overuse it.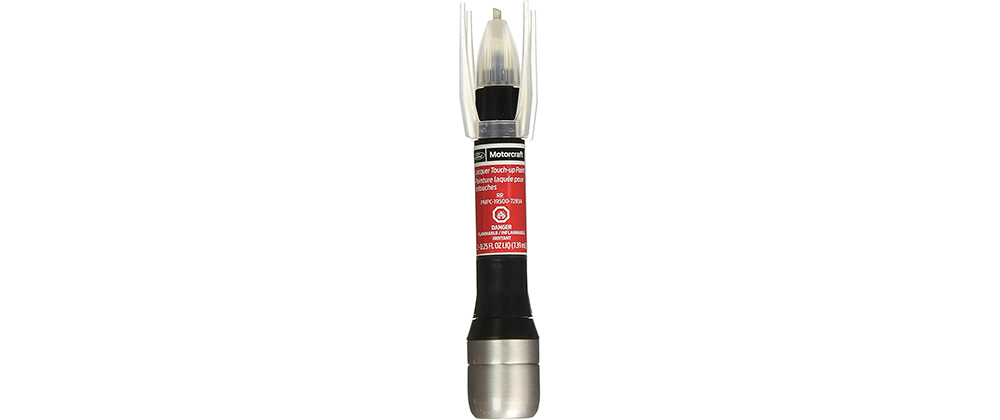 Another representative of the Ford brand is equally adept at dealing with minor scratches as well as larger paint wear on your vehicle. This inexpensive replacement for a full car paint job will not only help you save money on getting your car presentable but also save money on the process.
The simple and reliable design of the bottle is very easy to use. Although painting is a rather complicated process, using an ergonomic and convenient tube, even an amateur can cope with this task as well as possible. There is a special tip used to apply paint to the scratch. It also has abrasive properties, so it can be used to remove loose paint. There are both a small tip that can paint over very small chips and a special reservoir with an enlarged applicator. The capacity of the paint bottle is 0.5 fluid ounces.
This refinish paint has the same formula and mixing system as Shadow Black PMPC-19500-7343A, so you can forget about buying additional paints or applicators. This ruby red touch-up paint will match perfectly with the same factory paint color.
Pros
When painting, you can use 2 built-in applicators of different sizes.
Cons
Experience has shown that the application of paint through the applicator may not be as good as through the spray nozzle.
This Ford touch-up paint spray will allow you to easily renew the color on large areas of chipped and scuffed paint. This way is much faster than using a pencil applicator. Furthermore, the spray should provide a more even application of paint to the problematic area.
The most relevant usage of this spray is to cover chipped paint on a car's bumpers, hoods, or fenders. However, you can use it for other areas.
The kit includes a handy aerosol can of paint. To apply paint, you can use the applicator, which can rotate 360 ​​degrees. The paint capacity is 12 oz.
In addition, the kit includes the varnish necessary for the protective coating, which is easy to apply along with the paint. Depending on the size of the problem area, more than 1 can of paint may be needed. To paint a bumper, for example, it may take up to 2-3 cans.
Pros
This Ford touch-up spray paint dries very quickly.
Cons
Before starting work, it is necessary to clean the surface so that there is no overlapping of paint on each other.
Buyer's Guide
How To Use Touch-Up Paint
Ford Touch Up Paint FAQ
How to use touch up paint?
The necessity to paint the car's body appears rather frequently. If the owner doesn't want to spend money on professional service, here are some recommendations on the painting process.

– Choose the right color and paint brand (the car's firewall contains this information — there's a special plate with the paint number).
– Purchase brush/applicator and a bottle of primer.
– Wash and remove dirt from the vehicle's surface.
– Identify the working area and polish it.
– Apply the primer via brush.
– Mix the paint and pile it up carefully.

The last process has to be performed under proper lighting. It should be uniform, without creating glare and shaded areas on the body. While painting the scratch, you can cut down the brush or simply use a toothpick. The painting process should be made carefully and without sudden movements, otherwise, some smudges can appear.
How to remove touch up paint?
The first method is very simple, as you can try to scrape the paint with your fingernail or toothpick, putting a little pressure on the surface (it's useful only in a case of paint removing from a small area). The second one implicates the surface washing, its drying,  and applying the lacquer thinner to the Audi, Daewoo, and Ford touch up paint. The third one is a mechanical way that is regarded as more affordable, but also more time-consuming. It is often used to remove paint in local areas. The process has to be carried out in the following succession:

– Wear protective equipment.
– Perform gentle rubbing of the dried touch-up paint via a glass paper with a grit of 220 (it helps remove the paint layer).
– Remove paint in hard-to-reach places.
– Sand the surface via flint paper with 400 grits (make neat rubs).
– Wash thoroughly with water to get rid of the dirt and dust.
How long does touch up paint take to dry?
It requires at least 20 minutes, but it's better to leave the car overnight or even for a few days. The drying period depends on the temperature, and in the case of being below 70°F, the drying can take a few days. Pay attention that acrylic enamel and nitro enamel dry quickly enough and other types of paints and varnishes require a longer drying period.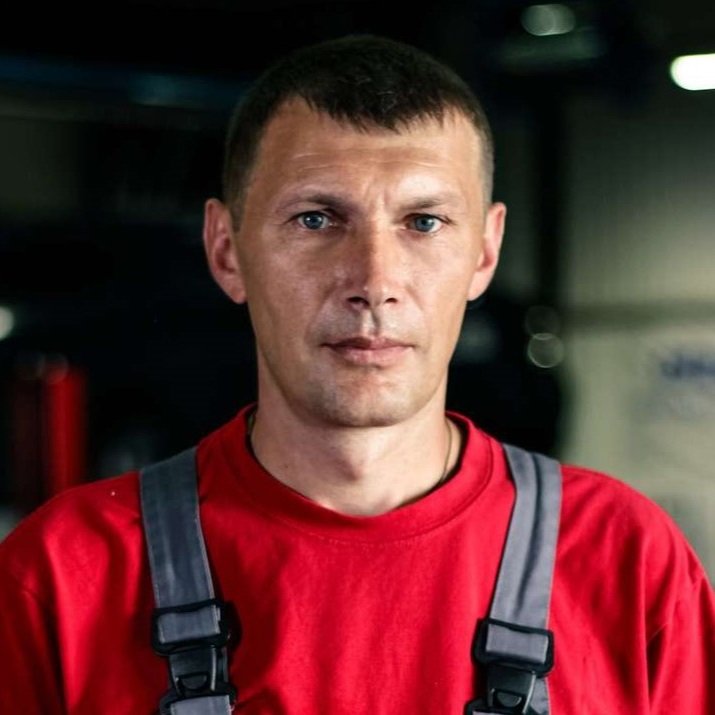 My name is Brandon, and I've been interested in cars since I was a kid. I got a bachelor's degree in Automotive Technology and worked in a private car workshop. I have two cars that have been completely upgraded with my own hands. So I successfully put all my knowledge into practice.
Last update on 2023-02-17 / Affiliate links / Images from Amazon Product Advertising API