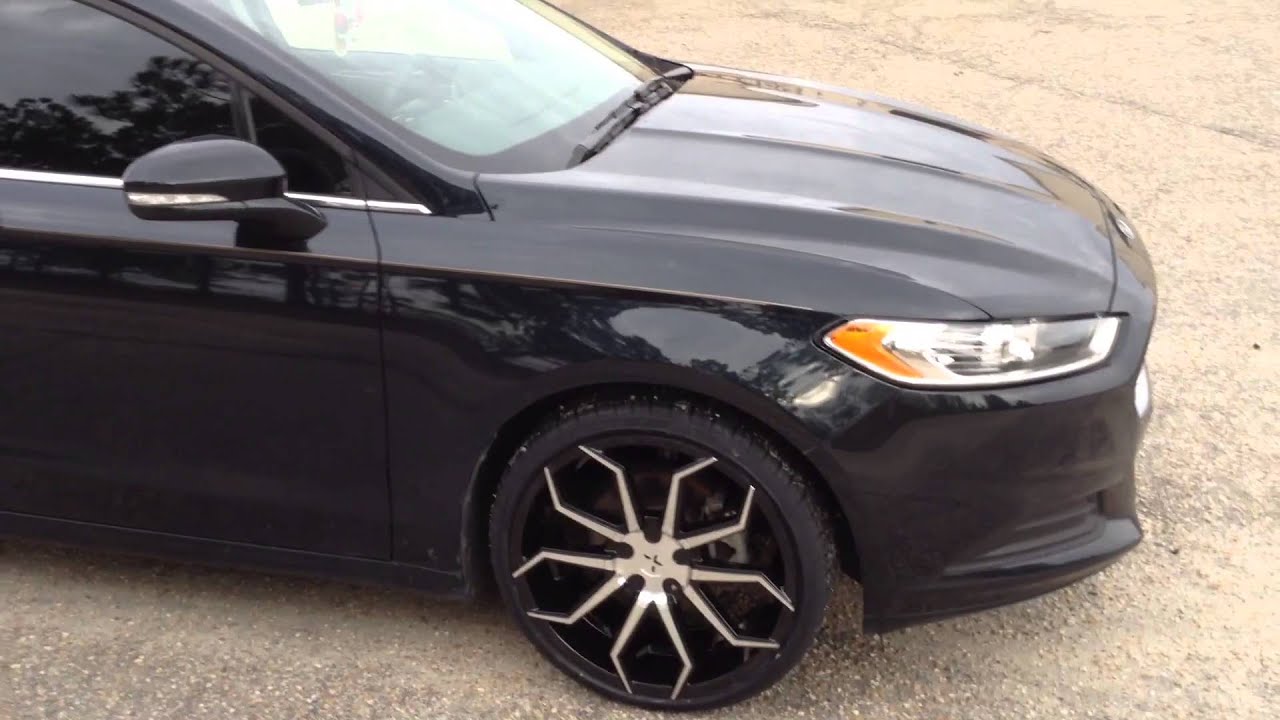 Custom Wheels And Tires For The Ford Fusion
Ford Fusion Rim FAQ
How to put a tire on the rim?
Mounting a tire remember to lubricate all the parts lavishly throughout the process:

1. Set the valve stem firmly in the rim's opening (pull it with the pliers).
2. Put the rim flat, facing up. Make sure it lays flat and stable and install the tire on top evenly.
3. Apply the weight to the tire on opposite sides to make it slide past the upper metal edge.
4. Apply the weight to one side of the tire, making it go fully past the upper lip of the rim. The upper bead of the opposite side of the tire should be above the rim yet.
5. Set a pry bar between the tire and the rim where possible and start pressing the tire upper bead below the rim's lip. You'll need to make a full circle before having the tire fully mounted.
6. Fill the tire with air.
How to remove a tire from the rim?
For taking off the tire, you'll need a valve core displacement tool, a flat wide pry bar, a flat-head screwdriver, and a dish soap liquid. Once you're set, take the next steps:

1. Take off the valve core with a special tool and deflate the tire.
2. Put the rim face-down on the ground and apply the weight to the rubber to release the tire bead from rim's edge. You can step on the tire sides or even drive over them (but don't drive over the rim).
3. Apply dish soap along the rim's edge for debris removal and lubrication.
4. Get the rubber down on the rim and push a pry bar between. Pull the side of the bead up, insert a screwdriver and pry the bead up, inch by inch, around the rim. Repeat the procedure on another side of the rim.
How to fix a scratched rim on the car?
Got a scratch on your Ford Fusion rim? For this and the majority of other car rims, it can be repaired in an easy and cheap way:

1. Clean and degrease the entire rim.
2. Apply masking tape around the harmed area. Cover the wheel with the masking paper.
3. Sand the scratch. Then, cover it with Bondo putty and sand again until getting a smooth surface.
4. Spray the paint (the same color with the rim's finish) onto the scratch. Sand and spray again. Fix with the clear lacquer.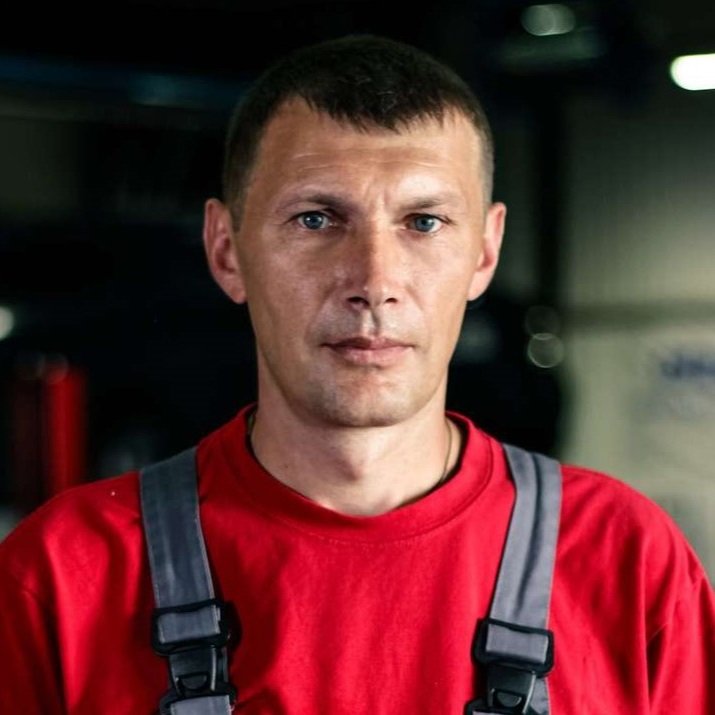 My name is Brandon, and I've been interested in cars since I was a kid. I got a bachelor's degree in Automotive Technology and worked in a private car workshop. I have two cars that have been completely upgraded with my own hands. So I successfully put all my knowledge into practice.
Last update on 2021-09-30 / Affiliate links / Images from Amazon Product Advertising API