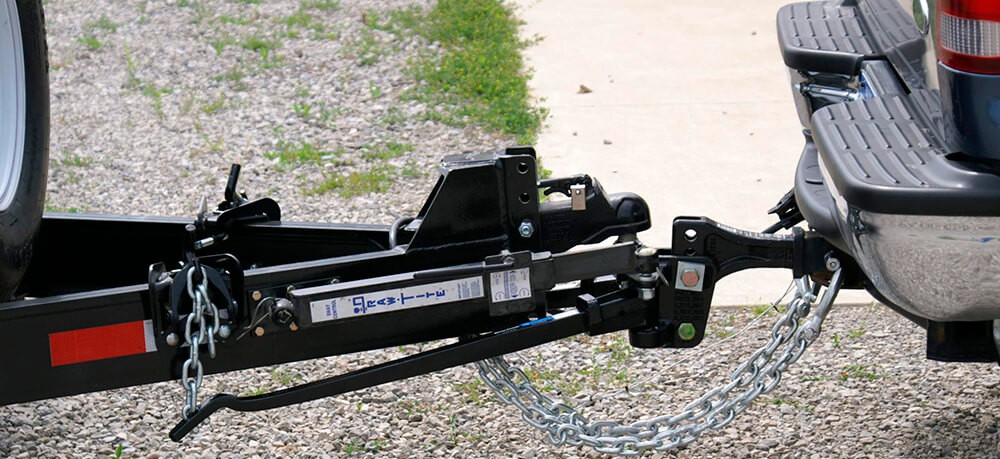 Those drivers who cannot imagine their life without road journeys know the utmost significance of having the best weight distribution hitch installed between the driving car and the towing trailer. There are many reasons pushing the drivers to seek support from this functional tool.

The thing is that this useful tool not only helps effectively distribute weight between the trailer and the vehicle but also helps prevent trailer sway. However, things will work properly only if the technical specifications of the weight distribution hitch match ideally your specific driving needs. It sometimes happens to inexperienced users that they fail to recognize their particular situation and purchase a model that is unsuitable or their vehicle or trailer in terms of weight capacity.
Therefore, I have prepared seven informative reviews describing the main characteristics of top-rated models available on the market today. Moreover, this article has also some guidelines for you on revealing when using this tool becomes an urgent necessity. Additionally, it will also provide you with some installation tips and small buying secrets that you should keep in mind when opting for the new weight distribution hitch.
Weight Distribution Hitch Reviews


I believe that this model can really make a difference for those drivers who often have to deal with fully packed trailers. This device can be easily picked up by drivers willing to prevent their trailers from swaying, as the 32218 flawlessly combines sway control and weight distribution in a single unit. This means that you can maintain the balance between the tow vehicle and the towing trailer with no piece of additional hardware.
The Husky weight distribution hitch is a nice tool that works silently. The product is well-built as it forms one reliable unit out of forged and hardened components. Its top plate is made of forged 1035 steel that is called to provide the product with a stronger hitch and outstanding fatigue properties. At the same time, the item's trunnions are made of hardened 1045 steel that has a mission to give more strength and improve wear properties.
After testing this item properly, I can confirm that the Husky 32218 Center Line TS can handle gross trailer up to 12,000 pounds. Being equipped with high-quality tapered spring bars, this weight distribution hitch can deliver ideal fit, so you can enjoy a smooth and quiet ride. The item comes in average dimensions (36.5 x 13.2 x 8.6 inches) and weighs not less than 116 pounds.
Pros
This weight distribution hitch is lighter than most other similar options.
The item features easily adjustable frame brackets promising easy-going installation.
Cons
The length of the shank seems to be not that long.


This option has fully deserved its place among the most valuable weight distribution hitches. The Eaz Lift 48069 comes with a round bar weight distributing hitch, hitch ball, and sway control, which means that this product is ready to deliver a smooth ride to both the driving vehicle and the towing trailer. I think that the manufacturers have made a great job when they decided to offer users pre-installed U-bolts and chain package to make the process of installation as simple as you can only imagine.
Additionally, I would like to say a good word about the materials used in this weight distribution hitch with sway control, as this model is made from a variety of high-quality engineered steels combined perfectly in this device. To my mind, top-class chrome-molybdenum grade steel that has already undergone the high-temperature heat treat and oil quench can be called the model's most valuable upside as they are responsible for ensuring a comfortable ride.
Moreover, this weight distribution hitch features 1,200-pound maximum tongue weight and 12,000-pound maximum gross trailer weight rating. I can say that this item looks rather compact (7.4 x 11.5 x 33.5 inches) and weighs just 97 pounds, so this model can be welcomed by most drivers.
Pros
This is a low-budget option that still delivers outstanding performance.
The product comes with an adjustable ball mount.
Cons
The clamps for attaching the trailer seem to be very wide.


This professional model is worth buying if you cannot imagine your life without road trips. This model is associated with superior reliability and outstanding sway control characteristics enabled by the well-designed sway prevention system. When speaking about some particular features turning this product into a real top-rated product, I would like to mention its spring steel construction that is used here to ensure a smooth ride and fix the typical problem of all weight distributing hitches that lie in their heavyweight construction. After having tested the Blue Ox Sway Pro properly, I have no hesitations that this item performs great in terms of noise reduction. Moreover, this model is stuffed with the advanced system that has a mission to self-lock the device with no need for the driver to use any clip or pins.
The item has a high potential to handle tongue weight up to 1,500 pounds. The item looks sturdy and reliable (46 x 28 x 18 inches) and it weighs only 5.63 pounds, which makes it extremely functional compared to other similar tools.
Pros
This product performs very well even during bad weather conditions.
It features a pre-adjusted hitch head to enhance the installation process.
Cons
The item seems to be very expensive for an average driver.


I strongly recommend this option to those drivers who have to deal with large trailers on a regular basis. The Equalizer hitch review should start with the notion that it has a 4-point sway control system, it has an enormous potential to protect your fully packed trailer from swaying even during strong wind. In my opinion, this professional hitch acts perfectly both in weight distribution and sway control. This product can be applied to a huge variety of bumper-pull trailers, such as RV, boat, horse cargo, boat, utility trailers, and trailers with surge brakes. Thanks to its design, the item can significantly enhance steering and braking to guarantee a safe, quiet, and smooth ride. By the way, the product features really strong high-quality steel that substantially prolongs its lifespan.
When speaking about its size, it looks like a large (60 x 16 x 16 inches) and heavyweight (102 pounds) unit. However, this sturdy design helps this item handle gross trailer up to 10,000 pounds. I am absolutely sure that this item has all the chances to be fairly called the best weight distribution hitch with sway control.
Pros
The item boasts effortless installation.
Its usage is quite simple and convenient.
Cons
This item costs a lot, so its affordability remains questionable.


This product possesses a number of significant characteristics making it attractive to a wide range of drivers dealing with trailers. One of the core upsides of this product lies in the fact that it has a unique design featuring 2-points and steel-on-steel friction for guaranteeing effective distribution of weight. With this wonderful tool connecting your vehicle and trailer, you get improved stopping power and steering control. I can also admit that this model is so good at anti-sway protection due to the fact that it has a built-in sway control without requiring add-on hassles. Its rigid brackets further improve its anti-sway protection. This means that you get brilliant sway control and excellent weight distribution in a single unit. The use of the Trunnion spring bar flex only adds more value to the item.
As the 10K RB Fastway has so many useful features, I believe that it can be used as an effective weight distribution hitch RV, cargo, boat, cargo, construction vehicles, and ATV trailers. Despite the fact that the model has a pretty unusual design, it still looks compact (10.5 x 33 x 6 inches) weighing much less than other options mentioned here (1 pound).
Pros
The weight distribution hitch setup is very easy.
The item has an acceptable price.
Cons
The item may produce strange sounds during turns at high speed.


Designed to boost the towing and weight distribution performance, this model can be suitable for most drivers facing the necessity to deal with trailers. Like most modern hitches, this particular product has the capability to deliver flawless anti-sway protection. I am pleasantly surprised by the fact that the Reese weight distribution hitch already includes friction sway control and mounting hardware. It should be mentioned that this product comes with the preinstalled and torqued sway control ball, U-bolts and chains, so you have everything you need to work with this item right out of the box.
After my tests, I can confirm that the product is characterized by the GTW of 10,000 pounds and a tongue weight of just 750 pounds. When purchasing this weight distribution hitch, you receive the product with the well-fabricated head and welded hitch bar. By the way, the manufacturers provide a limited lifetime warranty. However, the product seems to be relatively bulky (33.5 x 11.2 x 7.5 inches) and heavyweight (102 pounds) thanks to heavy-duty materials used in it.
Pros
This weight distribution hitch can be found among low-priced products.
It can be installed easily in no time.
The model provides enhanced steering and braking.
Cons
The product's chains do not look solid and may require replacement soon.


The last option mentioned in this article is also aimed at delivering a smooth and comfortable ride through the distribution of the tongue weight of the trailer across the driving vehicle and the toweling trailer combination and leveling the load. It seems to me that a precisely engineered trailer sway control helps this device significantly enhance the driving process and resist trailer sway. What really makes me amazed with this model is its continuous lubrication that is provided by an integrated lubrication system. The product's hitch head is designed with two easy-access grease zerk fittings guaranteeing continuous lubrication while towing. This is where quiet towing takes place.
Moreover, the Curt weight distribution hitch gives maximum strength to your tow vehicle as it is rated intended to tow 10,000 to 14,000 pounds of gross trailer weight and 1,000 to 1,400 pounds of tongue weight. The item's stabilizer hitch goes with a highly adjustable 2-inch shank that is meant to fit ideally any industry-standard 2-inch trailer hitch receiver.
Additionally, this item is covered in an anti-corrosion carbide black powder coat finish to protect the product from rusting. Nevertheless, it seems to me that the item is bulky enough (34.2 x 12.2 x 8 inches) as it weighs 100 pounds. Again, there is nothing critically bad in this because it should have enough strength coming from heavy-duty weight distribution hitch parts.
Pros
The item comes at attractive pricing.
It is marked by an easy-going installation.
Cons
There may be some problems with locking chains having too tight links.
Buyer's Guide
What is a Weight Distribution Hitch?
A weight distribution hitch is an invaluable tool for those drivers who are proud owners of trailers and have to often ride on a road. Using a standard rear-mounted hitch may be followed with so many problems for the driver as the trailer's tongue weight is transferred to the rear axle of the driving vehicle. In such a way, your vehicle starts to lose the balance and its front axle starts lifting upwards. Consequently, the rear axle gets load not only of the trailer but also of the driving vehicle. The weight distribution hitch is a special system that is going to maintain the balance and prevent the trailer from swaying.
How does a Weight Distribution Hitch Work?
So what is the secret behind this tool's ability to effectively distribute the weight between the driving vehicle and the towing trailer? In fact, there are no unusual technologies installed on the weight distribution hitch as its capabilities derive from precisely engineered design features and correctly chosen materials. Basically, the weight distribution hitch has several important tasks to make things easier when it comes to towing a travel trailer. You should keep in mind that standard rear hitches are perfect for light or proper loads, while RVers require using a weight distribution hitch in those situations when the tongue weight of the trailer exceeds the weight specifications of the driving vehicle's receiver hitch.
The tool is meant to reduce the load on the rear axle of the tow vehicle and help it cope with the trailer's weight. Additionally, good tools should also improve braking power and enhance steering. They are also intended to prevent the trailer sway and increase the overall safety of your ride. While the sway control hitch brings the trailer back under control right after it starts swaying, the sway prevention hitch blocks this kind of movement and does not allow the trailer to sway at all.
How to Install a Weight Distribution Hitch?
Installing this tool properly is of great importance for drivers if they want to avoid problems and prevent accidents during their rides. These are some basic steps to help you with the installation of the weight distribution hitch:
Level the trailer properly before connecting it to your vehicle. Your goal should be aligning the bottom of the trailer carefully to create a parallel line with the ground. Measure the distance between the rear part and the ground and the front part to the ground. If you have noticed some inclination, use a tongue jack for changing the level of the front portion and creating the ideal parallel line.
Ideally, the weight distribution system can be directly mounted on the receiver of the hitch. Start with installing the shank (plug it into the receiver and turn it downward or upward for adjusting the level). Then mount the ball head assembly onto the shank. Keep in mind that the hitch ball needs to be properly attached to the hitch head. The hitch head and the shank should be connected tightly with the nuts and bolts tightly. Keep the level of the ball a bit higher than the height of the hitch head. Now fit the torsion bar or spring bar into the hitch head.
Fasten and connect all the nuts and bolts securely using appropriate tools. Make sure that you have placed the hitch ball directly under the coupler. Adjust the trailer tongue to let the couple rest on the ball and lock the coupler latch reliably. Now adjust the level of the trailer with the help of a tongue jack. If something goes wrong with the level, try to experiment with the level of the hitch head to achieve the desired parallel line.
What Size Weight Distribution Hitch do I Need?
There are several crucial factors that you should think of when purchasing a weight distribution hitch, such as materials used or the brand's reputation on the market. However, the most significant one is determining what weight of the load you are going to deal with. Determine your case and look at the gross trailer weight the weight distribution system can haul and the tongue weight specifications the item can distribute. Opt for the model that slightly exceeds the weight expectations you are planning to tow.
For instance, if its system offers a 1,200-pound tongue weight capacity, but your trailer is loaded with only 500 pounds of tongue weight with just 150 pounds of cargo in the trunk of your towing vehicle, your weight distribution will be found about 550 pounds under the specified rating. This is where the weight distribution can become false creating a favorable environment for potential road accidents. The same is true for the situations, in which your distribution can be put over the specified rating. Hence, you should try to maintain the balance and choose the best weight distribution hitch that fits all your expected needs.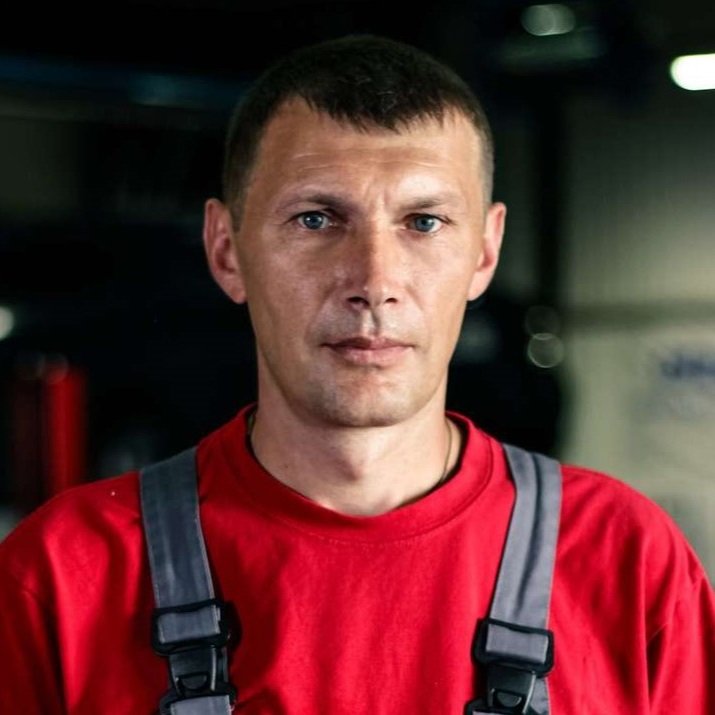 My name is Brandon, and I've been interested in cars since I was a kid. I got a bachelor's degree in Automotive Technology and worked in a private car workshop. I have two cars that have been completely upgraded with my own hands. So I successfully put all my knowledge into practice.
Last update on 2021-07-15 / Affiliate links / Images from Amazon Product Advertising API