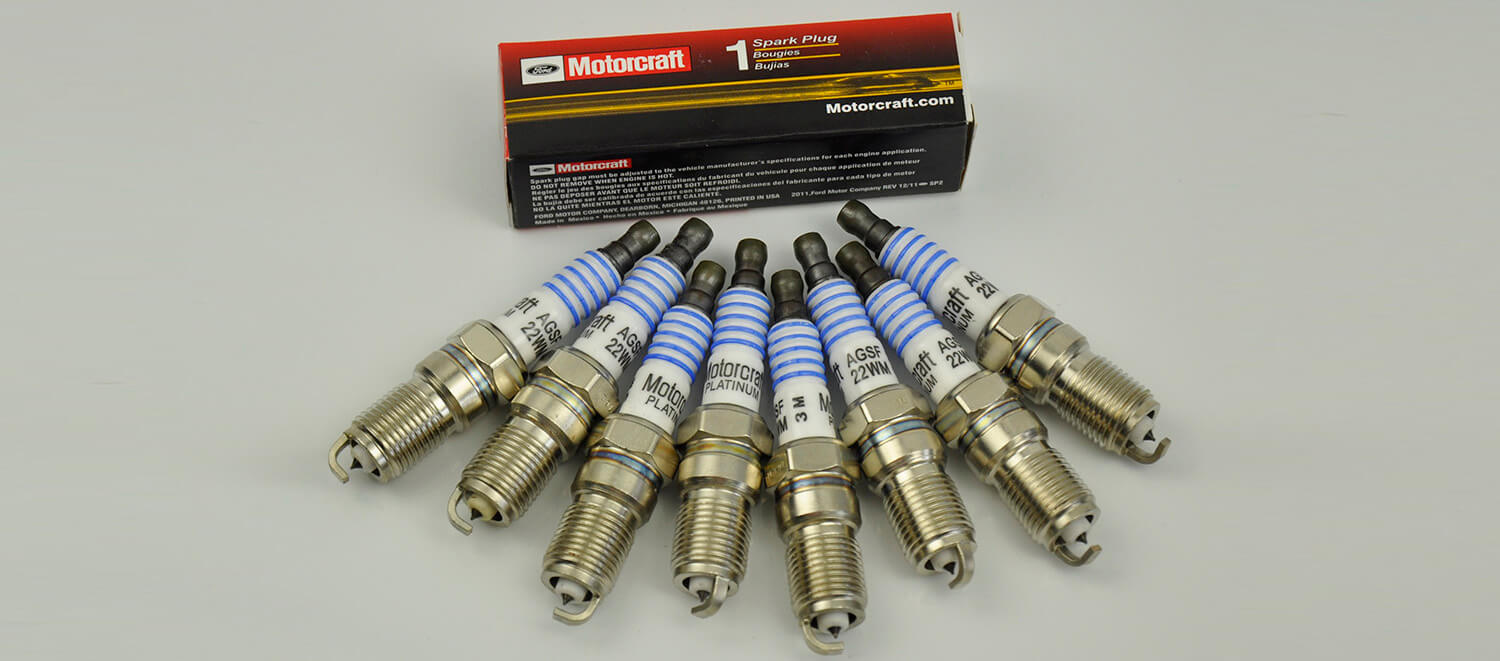 If you look for a good replacement for the old spark plug, there are lots of spark plug brands offering a myriad of both budget-friendly and pricey variants. However, few can be called the best spark plugs because many of them have a fairly short operating life and weak anti-fouling properties.

Not to fall into an advertising trap, you should choose between iridium and platinum types of spark plugs that are most suited to high-power engines.
Iridium spark plugs are a smart choice for drivers who need the longest performance life with at least 40,000 miles of uninterrupted and reliable service. These plugs are highly resistant to cold temperatures and there can deliver a good starting in any working environment.
Platinum spark plugs are characterized by better durability and improved spark stability. Like iridium plugs, they can also operate in cold conditions without affecting the engine performance.
Below, you can read a detailed spark plug comparison to decide for yourself which advantages you expect to get from your next spark plug purchase.
Spark Plugs Reviews


It is one of the high performance platinum spark plugs on the list. The NGK 6619 provides exceptional durability and is fit for lots of engines. The design is compliant with all the latest technologies and can boast ultra-fine electrode wire that ensures spark stability and smooth idling. Likewise, it helps burn away debris on the electrode tip.
Like other NGK models, this one also has extreme anti-fouling and corrosion resistance. It generates enough power to start an engine under cold temperatures and at the same time is not prone to misfire. The spark plug is expected to last approximately for 80,000 miles. Despite an extremely long operating life, the NGK 6619 has no positive effect on a car's performance. It does not cut down your fuel consumption. This is why you should not expect drastic changes in how your vehicle runs.
This spark plug is aimed at delivering the most powerful spark that is usually needed for high-power engines. If your vehicle is rigged with such a motor, the NGK 6619 will be a perfect way to upgrade your car.
Pros
The installation and replacement are easy even for newbies.
The price point is really low for this type of plugs.
Cons
You should check pre-gapped. Though the spark plug comes pre-gapped, it can be wrong.


This NGK model is the kind of iridium spark plugs that are the most suited to high-power engines. The design allows for improved ignitability without contributing to the risk of fouling. The spark plug is also aimed to boost your vehicle's throttle response and reduce quenching effect. Though the NGK offers increased stability of ignition, the driver won't undergo a substantial flashover risk because of a fail-safe insulator that protects the spark plug and prevents combustion gas leakage.
Since the melting point of iridium is extremely high, the NGK is absolutely invulnerable to heat and current. The NGK 2477 ZFR5FIX-11 is also characterized by high resistance to corrosion and seizing. This makes it an excellent choice for race engines that usually tolerate only high-end and durable spark plugs.
Unlike copper plugs, this one can boast a three times longer lifespan which lessens the frequency of road troubles and unpleasant accidents the user usually faces. With regard to fuel efficiency, this spark plug won't make a real difference. This is why I'd recommend buying the NGK only if you seek enhanced ignition stability and improved safety.
Pros
The installation and replacement are fast and simple.
It does not produce any noise when the engine starts.
Affordable price.
Cons
The spark plug is not standard. Make sure your spark plug socket is fit to it before making your order.


If you know your car runs better with platinum spark plugs, the ACDelco 41-962 one of them. It is a premium-quality upscale spark plug that can greatly upgrade your vehicle.
The design is notable for double platinum pads embedded in the electrode. Along with a copper core, these pads empower your motor and ensure your vehicle is more efficient than ever. The ground electrode helps control ignition and compression pressure and prevents gas leakage as well. This type of design is particularly advantageous in terms of fouling resistance. Since copper allows lowering the temperature, the spark plug is not affected by heat and delivers a cold starting each time you start your car. This is why you should expect reliable service and long-lasting operating life.
The ACDelco 41-962 is a versatile option and fit to a great variety of vehicles, including common and sports cars. You are likely to benefit from this spark plug if above all you look for improved performance and cold starting with the minimum risk of engine failure.
Pros
The price point is budget-friendly.
Cons
The spark plug may not be pre-gapped and requires checking before installation.
It does not provide quicker acceleration.


If you believe that NGK is the best spark plug brand, this model will definitely live up to your expectations.
The design is chiefly focused on delivering high performance and making a vehicle more durable and quicker. Iridium IX sticks to the latest technologies and incorporates all the necessary features that promote spark stability and reverse quenching effects. In particular, the core is properly sealed and insulated to prevent flashover and gas leak. The electrode has a tapered form which allows developing higher fouling resistance.
The NGK is a smart choice for drivers who are in search of the best spark plugs for horsepower. Owing to its resistance to hot temperatures and electrical current, Iridium IX increases a car's throttle response and makes ignition more stable.
Besides, made of iridium alloy, the NGK is corrosion resistant and expected to operate more than an average copper spark plug.
This model is versatile in application as you can install it in any sort of terrain transport. Whatever vehicle you are about to empower, the NGK Iridium IX provides it with enhanced performance and quicker acceleration.
Pros
The Iridium IX promotes fuel efficiency.
It makes your vehicle work better in colder environments.
Cons
The plug in the package may be not pre-gapped.


This Motorcraft spark plug is another good option for drivers who need a high-quality replacement with at least 60,000 miles of reliable service.
The main feature of the design is enhanced platinum electrode that needs a lower voltage to start ignition but still provides optimal performance. Another advantage of the platinum electrode is superior anti-corrosion and anti-oxidation properties which result in increased durability and extended life service. The ground electrode is securely insulated to ensure that the spark plug is resistant to hot thermal environments and protected from flashover.
The Spark Plug SP-479 can be used in any ignition system with no changes in a vehicle's performance. The driver gets an improved throttle response and spark efficiency irrespective of their type of vehicle.
Unlike ordinary spark plugs, the Motorcraft SP-479 considerably boosts the engine operation and cuts down fuel consumption. This is why it can be called one of the best spark plugs. If you prefer premium quality materials and try to equip your car with exceptionally superior machinery, this SP-479 is the first variant to consider.
Pros
The installation takes less than one minute.
Cons
The price is more elevated in comparison with other spark plug options.
Buyer's Guide
Are All Spark Plugs the Same?
One small spark plug is capable of setting an engine in motion, but you should know exactly which one is most suited to your vehicle's engine. You can find an infinite variety of spark plug options depending on the tab configuration and electrode material.
Performance is determined by the tab configuration. The most common ones are single and dual. The dual configuration is said to deliver the most optimal engine performance, but it does not imply other spark plugs are substantially worse.
The electrode material normally defines durability and operating life. The higher melting point results in increased resistance to heat and current, which ensure long-lasting service.
What Spark Plugs do I Need?
There are a number of factors to mind when you are buying a spark plug for your vehicle.
Car Model
Since car designs differ, there is no standard spark plug. Check your car specs before placing an order. Normally, a manufacturer chooses a specific plug type and indicates this information in technical specifications.
Engine Type
Here, you should think of a number of engine cylinders. If your vehicle features a multi-cylinder engine, you should look for a more powerful spark plug that is able to deliver sufficient ignition.
Engine Location
The size of a plug depends also on the engine location because the plug should fit in with the engine system in order to be able to transfer ignition.
Fuel System
Some plugs help improve fuel efficiency. If you pick up a high-end plug, you will see that fuel consumption decreases, but make sure that this plug is fit to your car's fuel system.
Gap
Some manufacturers deliver gapped plugs, while others leave this for customers. Before installation, you should check whether your new plug is correctly gapped. This helps avoid malfunctions and misfire in operation.
If you have a custom-made engine and you are confused about the right plug, you should think about the thread diameter and insulator nose projection. Based on that, you can determine which plug is fit to your engine.
Iridium vs Platinum Spark Plugs
It is complicated to answer 'What are the best sparkplugs?' because no technician can know for sure which type of spark plugs is more advantageous for terrain vehicles. Not to regret about your buying decision, my advice is to take into account your goal and vehicle's needs. With regard to your car characteristics, it is much easier to realize whether iridium or platinum plugs are your type.
The primary benefit of iridium plugs is higher durability that lets the driver cover up to 100,000 miles. Though ignition is slightly slower, your engine works safely and is less prone to malfunction. This is why iridium plugs are the most reasonable option for users who value safety over other important benefits.
Unlike copper or platinum, iridium makes spark plugs quite an expensive product on the market. You will never get it as a bargain. If you agree only to budget-friendly variants, you should consider platinum plugs.
A platinum spark plug works ideally in electronic ignition systems. Double platinum plugs are famous for excellent anti-fouling properties and the minimal risk of misfire. In comparison with iridium, platinum has a lower cost as a result of which platinum plugs are marketed at a much lower price. Their major drawback is a shortened operating life that makes the driver get bothered about a spark plug replacement more often.
How Long do Iridium Spark Plugs Last?
Iridium spark plugs are considered the most durable ones, but actually how long can you rely on them? Even a high-quality plug has a limited life service. It is vital to know when you should start thinking about replacement not to get your car to malfunction.
An average iridium spark plug is expected to work about 60,000 miles. However, if you are lucky to have a premium plug, it can work twice more without any risk of flashover. Normally, you can read the expected operating life on the package of a newly purchased plug.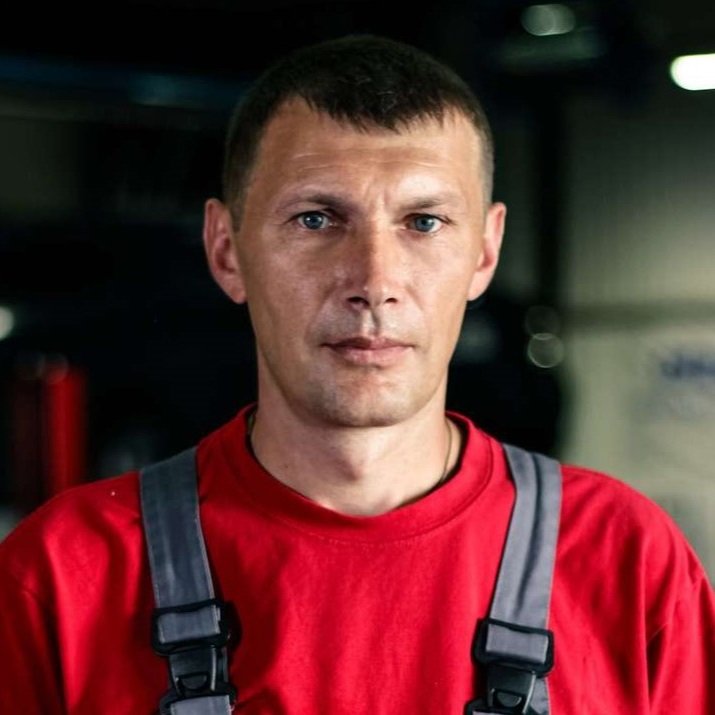 My name is Brandon, and I've been interested in cars since I was a kid. I got a bachelor's degree in Automotive Technology and worked in a private car workshop. I have two cars that have been completely upgraded with my own hands. So I successfully put all my knowledge into practice.
Last update on 2023-02-17 / Affiliate links / Images from Amazon Product Advertising API