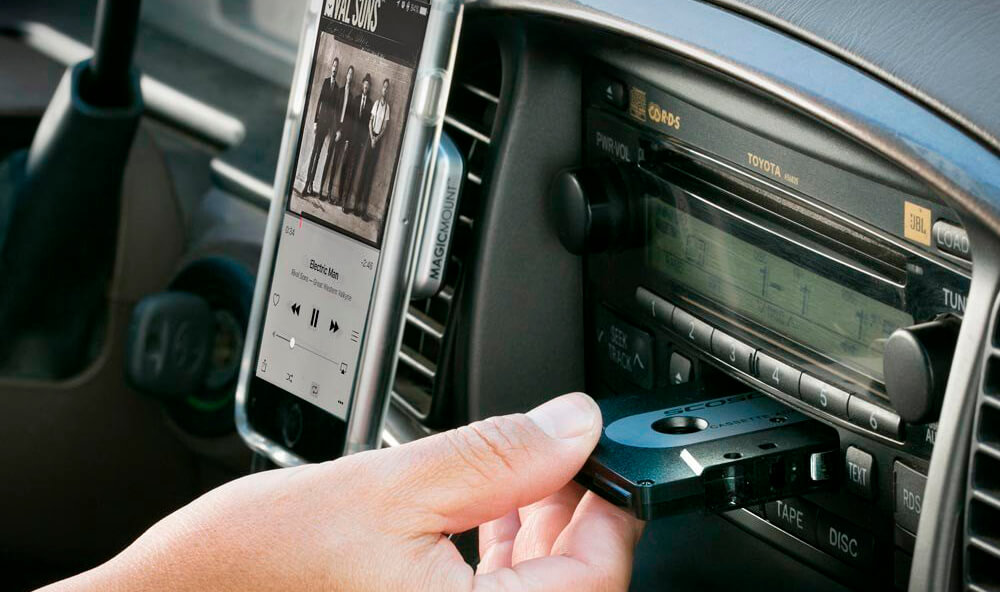 If you are a passionate driver, listening to music on the road must be one of your favorite things while driving. However, radio stations may upset with the choice of music they put on. The best cassette adapter is what you exactly need to spare yourself from listening to dull songs that will never like.

If you own an old car, you cannot play your favored songs in your car. This is why you should buy a cassette player adapter. It is a compact and handy device that allows you to play digital music from your phone on your old media player. Cassette adapters vary in functions and compatibility. There are absolutely versatile models that can work with any portable device, whereas some are strictly designed to connect with iPhones or Android smartphones.
Tape adapters are also marketed at different prices. If you prefer only branded products, you should be prepared to pay good money. For example, a Sony cassette adapter is always more costly compared to some Chinese counterparts. There can be differences in connectivity. Bluetooth adapters feature better usability than those aux cords. But all these characteristics should always meet a buyer's demands.
Below are presented the most popular cassette adapter options that boast amazing specs and provide optimal performance. You are recommended to read all of them to determine your best cassette adapter.
Let's get started!
Cassette Adapter Reviews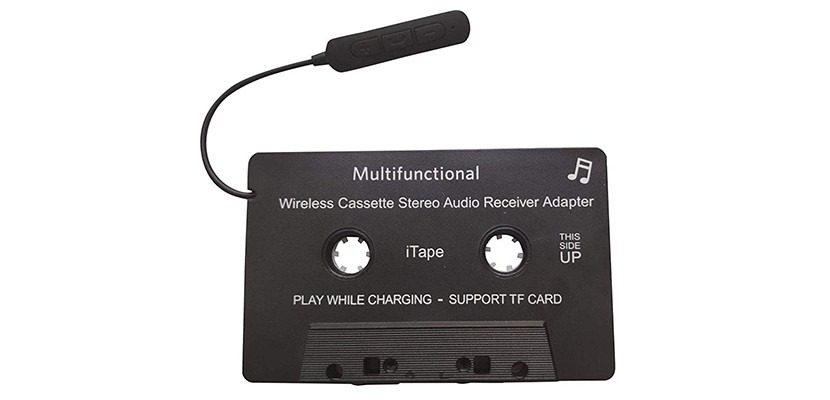 This Bluetooth tape adapter will help you instantly turn on your favorite track on your iPhone while driving down the road. The device connects with your phone via Bluetooth and requires you just to insert it in the media player to play music.
The iTape adapter is handy and user-friendly. The control volume button lets you change the volume level without touching your phone. The Micro SD TF card is aimed to save your most listened songs. Besides traditional playback, it allows you to make usual calls using the built-in microphone. This feature is of great value because you won't have to disconnect your phone each time you need to take an urgent call.
The major advantage of this cassette adapter is related to its charge abilities. It is designed to be charging while working. Unlike other battery-powered devices, this one won't die ahead of its time because you failed to charge it beforehand and now want to use it in a charging condition. Its operation time is relatively long. You can expect 3.5 hours of continuous playback or 8 hours of GPS assistance. The charging status will be displayed on your phone so that you could be aware of how much charge remains at your disposal. The unit is programmed to switch itself off 10 minutes after you disconnect Bluetooth.
Mind that the HEIBAIGE cassette adapter can be hooked up to one phone only and you need to lower the volume on your smartphone before inserting the cassette. The unit is of standard size and comes only in black color.
If you are digging up the market in search of the best Bluetooth cassette adapter, pay close attention to this model that has all the basic advantages to win your consumer affection.
Pros
The price point is medium-level.
The music quality is stereo.
Cons
A TF card is not included.
The unit won't work auto-reverse cassette players. It will randomly eject because of a difference in default directions.


Unlike the first cassette adapter, the Monster 800 has no support for Bluetooth. This cassette aux cord is designed to deal with smartphones, tablets, and other audio devices. The design is primarily focused on delivering the sound of superior quality and allowing the user to get an enjoyable listening experience.
The iCarPlay cassette is equipped with a spring-loaded head that ensures reliable contact with your old media system. This solid mechanism is key to achieving the extreme clarity of your music. The dual conductors are used to produce more natural and true-to-life sound and minimize noise levels that are typically unavoidable in obsolete players.
The unit is super-light and comes in black only. It can be easily stored in your car's compartment as it takes a little storage space. Another huge advantage of this model is that you can change the direction of the cassette's cable so that it could easily fit any deck.
I recommend this tape adapter for travelers who dislike common radio stations and prefer listening to the music that absolutely meets their preferences. The Monster 800 will spare you from inconveniences related to clicking on your phone each time you need to change a song and make your trip more enjoyable!
Pros
The price point is budget-friendly and fit to all buyers on a low budget.
The magnetic head is durable and the cord is sturdy.
There is no background noise when playing music.
Cons
The body is made of low-quality plastic.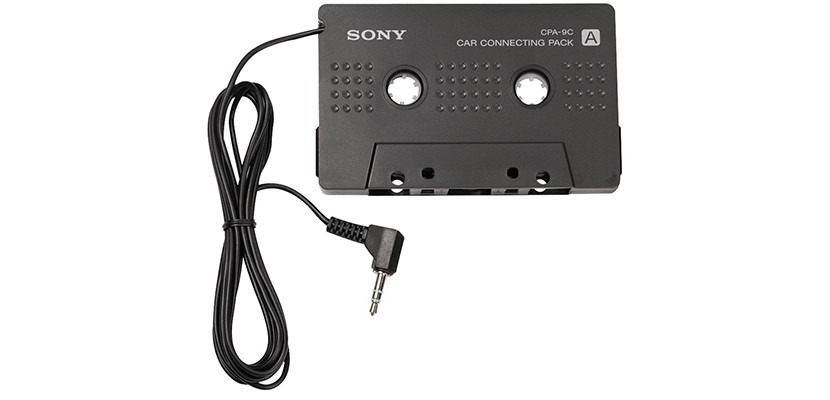 This cassette tape aux cord is better than any common MP3 or CD player. Produced under the globally renowned brand of Sony, this CPA9C cassette adapter promises impeccable performance and will be an amazing match to your iPhone or iPod.
The design is basic and similar to that of the adapters above. You need to hook up your iPhone with the cassette first and put it into your player's desk. One principal limitation is that this adapter works only with side opening desks. The Sony CPA9C has no unique and exceptional features. It is a high-end and reliable product that is made of premium materials and boasts a long operating life. The sound quality is perfect and messed with no background noise. The built-in silent mechanism reduces noise levels and allows you to hear only the authentic sound of records. This factor is of paramount importance to those audiophiles that listen to a large variety of music genres not limited to pop culture alone, such as jazz and blues, country music, classical music or techno.
The item is standard-sized and comes in classic black.
My view is that this cassette adapter is mainly suited to buyers that value the quality more than the price. If you are in search of a top-notch cassette player adapter that would give you plenty of pleasure, this one has every chance to play this role well.
Pros
The sound quality remains ideal whatever volume level you set.
It works well for old cars that have no Bluetooth option.
Cons
The unit is compatible with Apple products only.
The price point is extremely elevated for the kind of cassette adapter with no Bluetooth support and no Micro SD TF card.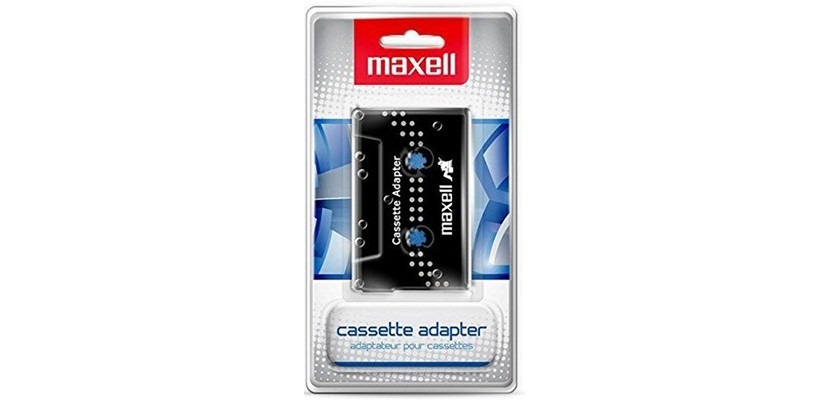 The prominent Japanese brand of Maxell takes care of its loyal consumers by marketing this Maxell CD-330 CD-to-Cassette Audio Adapter that can upgrade your old CD, MP3, and DVD players and make it alive again.
The car cassette adapter is most needed when you are en route and should watch the road carefully. This portable device lets you play your most loved songs or listen to podcasts while staying focused on driving. The unit operates in a standard way. You should insert the cassette inside your media player. The Maxell CD-330 is versatile and compatible with all cassette decks. The analog mini-jack can be hooked up to any devices equipped with a 125-inch jack. The sound is pretty good. You won't notice any considerable noise that would degrade the quality of your listening experience.
The unit is lightweight and portable and comes in standard black color. The item is followed by a lifetime warranty in case your product appears to be faulty.
You might think that the Maxell CD-330 CD-to-Cassette Audio Adapter is a bit weaker in comparison with other options on the list. In fact, it can work with both Apple and Android portable devices and thereby allows for numerous applications. This adapter has every chance to become an essential accessory of your car if you look for a budget-friendly and decent option.
Pros
The price point is extremely low and affordable to all buyers with a limited budget.
The bass response is well defined.
Cons
The product of harmful plastic to which some users may be allergic.
The shell is made of cheap plastic.
You cannot charge your phone and listen to music simultaneously.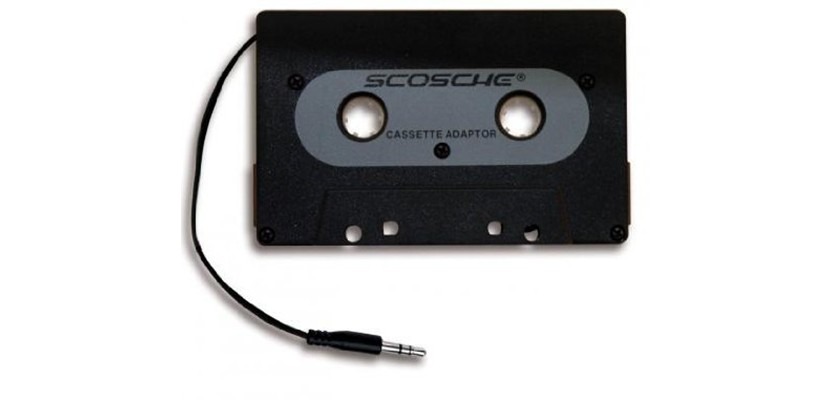 It is the last cassette adapter for car on this list. It allows you to enjoy a perfect stereo sound and makes you more careful while driving.
The device is versatile and can be hooked up to iPods, MP3, and CD players. It is extremely simple in use. All you need is to plug the cord into your phone and then insert the cassette in your player's deck. Mind that the item is not compatible with all auto-reverse cassette players. The cord is about 2 feet long. This length is enough to prevent the phone from falling in case you turn the wheel tightly. The sound quality is adequate. The unit works quietly and creates no bad background noise that may interfere with playback. The major advantage of the Scosche PCA2 over other similar models is that it can ideally work for vehicles that have no CD players or lack auxiliary inputs.
The unit comes in black and is of standard size. The buyer also receives a 90-day warranty that does not cover, however, misuse incidents.
If you are looking for a high-quality cassette adapter to enjoy your digital music on your old car without a CD player, the Scosche PCA2 would be a smart decision.
Pros
The price is the most budget-friendly out of all adapter options.
Cons
The sound quality gets slightly worse at the highest volume level.
The unit tends to eject itself frequently.
Buyer's Guide
How to Use a Cassette Adapter Correctly?
Old cars do not mean bad cars. Some vehicles are extremely reliable and save their owners tons of money with their long service. If you are this kind of car owner, you might have already faced difficulties with listening to music. Cassette adapters help keep up with technology. They are easy to install and use. Stick to the following instructions to start using your cassette adapter correctly.
Insert the cassette in your car's cassette deck.
Take the jack and connect your phone or any other portable device to the media player. Lower the volume level on your phone.
Turn on your vehicle.
Put on your favorite song.
Set the volume on the right level.
Enjoy listening to your most loved records.
The installation is a piece of cake because you do not have to deal with software or set-up. But some manufacturers provide unique instructions for their products. For instance, you should read carefully about how to handle auto-reversing or ejecting that often takes place when you misuse your cassette adapter.
Keep in mind that some cassette adapters cannot charge and work at the same time. If you are not aware of whether your adapter can perform it simultaneously, it would be great if you charge it beforehand on a regular basis.
How to Fix Cassette Adapter Quickly?
The cassette adapter is extremely useful but still susceptible to malfunctions if you apply it incorrectly or deviate from the manufacturer's instructions. If your cassette player adapter malfunctions, here are some measures that will probably help you.
The most common problem is debris in your old media player that doesn't allow the cassette adapter to play music from your phone. Here, you should blow the debris out of the player by using a nozzle or straw through which you need to supply compressed air from a can.
The second reason is a dirty cassette deck in which the adapter is held. You need a special cassette head cleaner that can remove the dirt inside the deck. This tool alongside the cleaning solution is typically sold at the same shop where you purchase the cassette adapter itself. You should pour a bit of this solution into the cassette and put one some music for a while. This will make the cleaning solution run throughout the cassette deck thereby making it absolutely clean.
The third reason may be dirt in the adapter that you might have been using for long. You should repeat the steps that you did to clean your cassette deck. Apply the cleaning solution and let the cassette adapter work with some solution poured inside.
Why Won't My Cassette Adapter Stay in?
A cassette adapter is a popular device that serves for playing any external audio device having a headphone jack normally through a car tape deck and its speakers. However, nothing in this world can work ideally, so it sometimes happens to the owners of cassette adapters that their adored device cannot accept the cassette and starts to eject it repeatedly. To combat this annoying problem, you should follow these simple tips and enjoy your favorite music.
First of all, you should never insert cassettes with their corded side facing in, as it usually takes up too much of the limited space available inside the offered cassette bay. You should also teach yourself to insert the tape adapter into the tape deck with its corded side facing out.
You can also fix this problem by pulling the ejected adapter tape out, rearranging the cassette adapter and reinserting the cassette into the tape deck at a slightly new angle if you can do this.
Another way is to try pressing the playback button on your tape deck for changing the playback direction of the cassette adapter. The cassette adapter may start playing well again.
You can also use a cleaning cassette for cleaning the tape deck. The dirt covering some essential parts of the tape deck may cause these ejections.
Inspect the spindle teeth of the wheel gear on your adapter properly. If you see some dirt, remove it with a soft and clean cloth to make things better.
Try to search for dirt in the cassette adapter from the inside using a small screwdriver. Try to manually rotate the wheels to find out the source of the blockage and clean the item. Make sure that you have reassembled the device correctly and screwed it properly.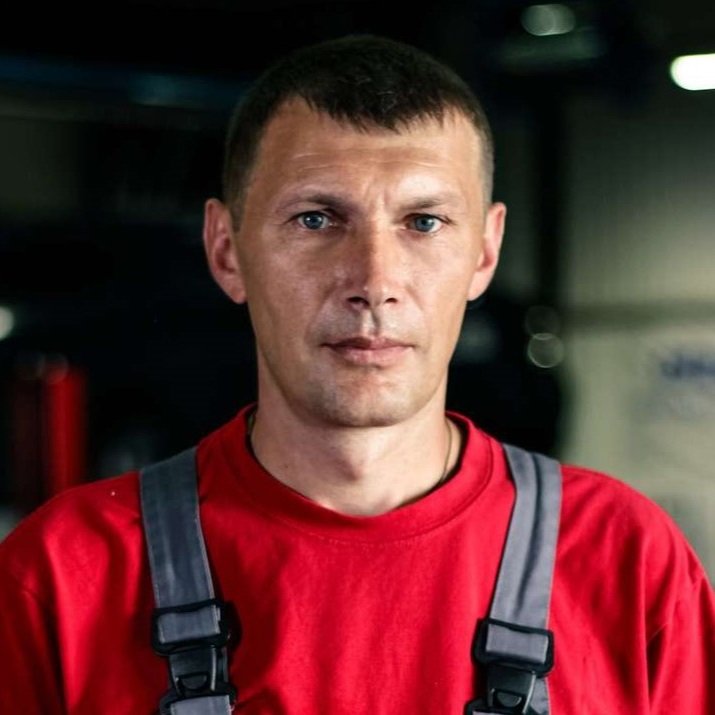 My name is Brandon, and I've been interested in cars since I was a kid. I got a bachelor's degree in Automotive Technology and worked in a private car workshop. I have two cars that have been completely upgraded with my own hands. So I successfully put all my knowledge into practice.
Last update on 2023-02-17 / Affiliate links / Images from Amazon Product Advertising API