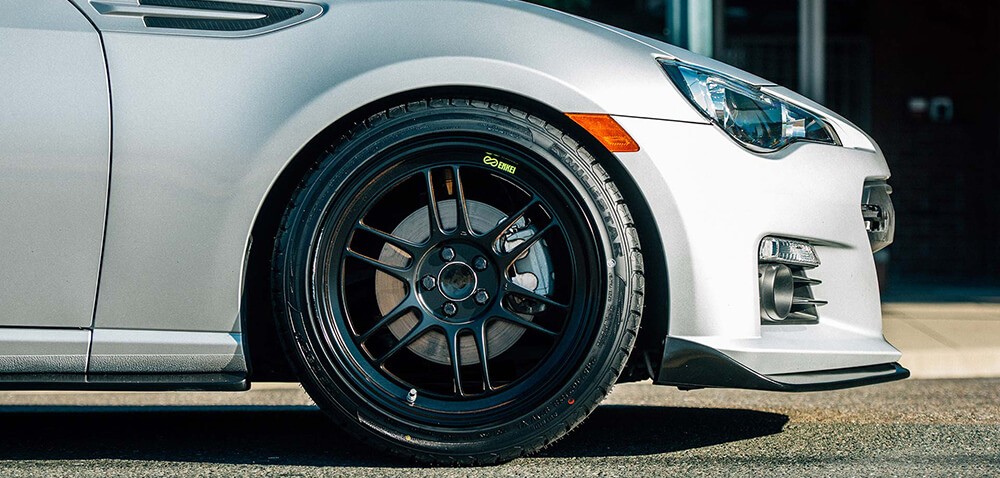 Every driver must ensure the full safety of their vehicles to prevent road accidents. The best brake rotors (being the essential part of any brake system) are meant to make every vehicle safe enough, as they guarantee that the brakes will stop your vehicle when necessary.

As this is a disposable car component, a brake rotor should be replaced soon after it starts losing its technical properties. It should be mentioned that there are two main types of brake rotors that are currently installed in modern cars. These are front brake rotors and rear brake discs. The main difference between them lies in the fact that the front brake rotors are a lot heavier than the rear brake discs due to the fact that they need to handle more heat (when your car is braking, the center of its gravity pushes forward, so the front wheels become affected more). Rear brake rotors are often set up for the braking brake. In most cars, the front brake rotors take from 60% to 75% of the braking power, while the rear ones are responsible for the remaining 25-40%. Even if you realize the necessity of having only the best rotors installed in your car, it can be still challenging to find a suitable model for your vehicle.
I have chosen top ten brake rotors (5 front brake discs and 5 rare brake discs) that you can find on the market today. After reading the article, you will find the best option to be installed in the car. I find it also important to mention that you can find even truck rotors here. Moreover, this article will also teach you how to replace the warped brake rotors with the new ones and how to check the brake rotor thickness to ensure the adequate maintenance of the brake system.
Brake Rotors Reviews
Best Rear Brake Rotors


This option suits best those vehicle owners who simply cannot compromise on reliability. These replacement brake rotors are made of multiple alloys, which are meant to guarantee superior heat dissipation and outstanding performance. Due to its polished design, the item can be installed in your car right out of the box. It has been already mill-balanced to deliver reliable rotor function with no extra weights needed. The model boasts correct brake plate thickness and rounded radius, which means that the product has a decent durability potential. When speaking about the dimensions of the item, it has a standard size (13.1 x 13.1 x 4.2 inches) to fit most vehicle types. However, I am sure that this rear brake disc is rather heavy (20 pounds), so you should make some effort in order to install it properly.
Pros
The item's performance can be characterized as extremely quiet.
The product boasts vibration-free braking.
Cons
The product seems to be very expensive as for a non-coated rear brake disc that has low anti-corrosion protection.
DuraGo BR900526 — best aftermarket brake rotors


The list of the most reliable rear brake rotors can't help but include the DuraGo rotors review. This brand is best known for producing high-quality automotive products, which are made by ISO certified factories to deliver perfect fit, shape, and function. This particular brake disc boasts a precise hub hole chamfer that offers a hub centric fit.
I believe that the greatest upside of the BR900526 lies in its multiple vane configuration features, which is meant to ensure free airflow (by forcing out hot air and pulling in cool air) and guarantee adequate heat dissipation and vibration-free braking. Another positive feature intrinsic to these rear brake rotors is their non-directional swirl finish that will guarantee an easy-going installation without preliminary machining of the brake disc.
The model goes in standard and EP-coated versions, so you can pay some extra dollars to opt for an EP-coated brake rotor that is meant to have even better anti-corrosion properties. Pay attention to the fact that the item is sold as a single unit, so you should buy two brake rotors to have them installed in your car. I also want to mention that this model weighs as much as 12.12 pounds and has medium dimensions (12.5 x 12.5 x 2 inches). The most disappointing thing is that this is the aftermarket option only.
Pros
Customer-friendly price.
It can be installed in different vehicle types ranging from small cars to SUVs.
Cons
The item tends to make some noise when your car turns and weight shifts, especially if you own an SUV.


This rear brake disc promises to be a lasting option as it is made out of heavy-duty materials and features an E-Shield coating that should ensure perfect anti-corrosion protection. Moreover, its smooth and matt surface is meant to provide your car with a reduced pad break-in time. Manufactured according to superior quality standards, these E-coated rear brake discs offer excellent airflow and improved heat dissipation. The item seems to be very compact (8.5 x 8.5 x 3 inches), although it weighs almost 8.5 pounds. It should be also mentioned that the item's good-looking design will perfectly fit open-spoke wheels.
Pros
You can easily install and remove the item, when necessary.
The Wagner brake rotors is sold at an affordable price.
Cons
The item does not fit vehicles with large wheel size.
This rear brake rotor seems to be rather noisy, especially when compared to more expensive models in the brake best rotors review.
Best Front Brake Rotors
ACDelco 18A1705 — best brake rotors for trucks


These shining brake discs have proved their exceptional quality during tests. As the test has revealed, the item is very good at noise reduction and smooth brake operation. I think that this partially comes from the fact that the 18A1705 has been inspected for balance before going to the market.
My experience says that the ACDelco brake rotors are made according to the original designs of OEM manufacturers in order to be used as perfect OEM replacement options. It seems to me that this model is good at dispersing heat as its design is intended to guarantee adequate airflow. Moreover, these brake rotors are made in the USA and feature a thickness variation technology (is less than 0.0004), which is meant to ensure flawless noise reduction and prolong a brake pad life through minimized pedal pulsation. Despite the fact that the model has a non-coated exterior, it can be easily installed in your car right out of the box without preliminary machining.
The only thing I do not like in this model is that it is extremely heavy weighing sensational 26 pounds, although it has average dimensions as for brake rotors (13.3 x 13.3 x 2.9 inches). This derives from the fact that this is a product made out of heavy-duty materials called to increase its lifespan. Again, by two items to ensure perfect performance.
Pros
This model can be easily removed and installed.
You can use it on most vehicle types up to vans.
Cons
The item's expensive price will hit your wallet.


It is worth mentioning the Detroit Axle S-54153 in our brake rotor review. It is a pair of cross-drilled and slotted brake discs that should be installed on both driver and passenger side. The product's well-engineered design guarantees that this front brake rotor will have adequate airflow and ideal heat dissipation. At the same time, the item seems to work well enough at lower temperatures too. The manufacturers have created the product precisely to empower it with vibration-free performance. I also think that the choice of a high-quality carbon-fiber ceramic compound as the core material in this model is what gives this product brilliant braking performance, especially when compared to traditional ceramic brake pads. However, the item seems to be big enough though (20 x 6 x 20 inches), so it may create certain problems during the installation process.
Pros
The product is very versatile as it can ideally fit different types of vehicles.
The item ensures quiet and smooth braking.
Cons
It still has a rather high price even given the fact that you pay for a pair of front brake rotors.


After a series of meticulous tests, I can confirm that the K1970 is one of the best brake rotors available on the market today. This model also features a high-quality carbon-fiber ceramic compound that is good at delivering excellent heat dissipation and superior strength. The product boasts quiet and low dust braking thanks to dual-layer high temp rubberized shims. I want to mention that the product works best with the Power Stop Z23 ceramic brake pads, which are usually sold together with a pair of the K1970 front brake discs. When speaking about anti-corrosion properties, these drilled and slotted brake rotors are covered with zinc to protect it against rust. Precisely engineered drill holes allow for perfect rotor cooling. The item has average dimensions (14.2 x 14.3 x 9.2 inches), but you cannot call it lightweight as it is made out of a heavy-duty carbon-fiber ceramic compound and weighs 35.8 pounds. Hence, its weight negatively affects the ease of installation.
Pros
The product perfectly fits different types of vehicles.
It boasts vibration-free braking even at high speed.
Cons
The item seems to behave not that good when installed in large trucks.


This Brembo brake rotors is the first environmentally-friendly front brake disc that appears in this professional brake rotor comparison. I am really pleased with the choice of materials that were used to construct this outstanding item as it features high carbon cast iron that can guarantee noiseless and vibration-free braking performance even at high speed. Moreover, its solvent-free UV coating not only provides eco-friendly properties to the item, but it also gives superior protection to this top-class front brake rotor. I also believe that the use of pillar venting technology is a smart solution in terms of guaranteeing excellent heat dissipation and providing superordinary strength. The item goes in medium dimensions (14.2 x 14.2 x 2.4 inches), though it is extremely heavy (27.2 pounds). This is where high carbon cast iron becomes a downside of the model making it not so convenient in installation.
Pros
You can install this item in different vehicle types.
The product has perfect anti-corrosion properties.
Cons
This can be a costly replacement for your stock brake rotors.


Among all EBC rotors reviews, I decided to select the BSD7087 Brake Rotor. This option can be successfully installed in most Acura cars as this is the OEM component for them. The item boasts the excellent quality of materials, which guarantees long-lasting performance. I can fairly admit that its unique design makes the product really good in terms of excellent heat dissipation and quiet performance. The product also has a special anti-corrosion coating to protect the item from rust and fast warping. When buying these front brake rotors, you pay for a pair of them. When assessing the dimensions of these top-class front brake discs, it should be stated that they have medium dimensions of 13.7 x 13 x 5.6 inches and weigh 17.5 pounds each. The only thing that bothers me about this model is that it cannot function well enough with other than EBC brake systems.
Pros
You can easily install and replace these front brake rotors.
The item has tight tolerances to perfectly fit Acura cars.
Cons
The item is extremely expensive when keeping in mind its limited application.


The Stoptech rotors review features an excellent model, the 127.40046R, which has a very positive reputation. The item's unique cross-drilling and slotting design enhances heat and brake dust dispersal, protects the pads against glazing of the pads, adds bite, and improves both dry and wet braking performance. The high carbon metallurgy is a key to the item's quiet performance and improved better crack resistance. The use of the pillar venting technology guarantees excellent heat dissipation and perfect braking performance even during cold days. Add to this the black E-coating, which ensures first-rate protection against rust, and you will get a highly rated front brake rotor. The 127.40046R Sport seems to be rather compact and has an average weight of 15 pounds.
Pros
The model boasts easy installation and removal.
It can fit different vehicle types with both rear and all-wheel drive.
Cons
The item costs a lot for an average consumer.
Buyer's Guide
What is a Brake Rotor?
A brake rotor is an essential part of the car brake system, which ensures a safe and smooth ride. Obviously, you should never use a car that has problems with its brake system, as it may result in an accident. As it can be understood from its name, a brake rotor is a braking disc that has a function of stopping your vehicle when necessary. Basically, brake discs are what your car's brake pads clamp down on to block the wheels and stop their spinning movement. When your wheels get blocked, your car will have no choice but to stop.
By installing reliable front and rear brake rotors, you make your vehicle safer. Remember that having a good-working brake system is a must for all drivers, as even several inches can save a life during a crash. A brake rotor is exactly a car component that ensures that your vehicle will stop as fast as possible after you have pushed on the brake pedal.
When to Replace Brake Rotors?
A key to keeping your brake system in perfect conditions is to replace warped brake rotors in a good time. Depending on the quality of materials, your driving style, and other related issues, your brake discs should be replaced after 15,000 to 70,000 miles. There are six core problems that usually persuade drivers to replace their brake rotors. These are warping (brake discs lose their initial braking ability over time), dishing (when brake rotors lose their initial shape and get thinner), hot spots and bluing (as they are constantly affected by heat), rust (as their anti-corrosion protection gets weaker), deep grooves (brake discs can no longer provide effective braking performance), cracks (when a problem with your brake discs becomes visible).
How to Remove Brake Rotor?
In fact, there is nothing difficult at replacing brake rotors yourself, as most brands are trying to guarantee an easy-going installation and removal of their brake discs. These are the main steps you should perform in order to install a new a pair of brake rotors in your car:
The first step will be to slightly loosen the wheel lug nuts, jack up your car, and secure with wheel stops and jack stands.
Push the brake pedal approximately 15-20 times to release the residual pressure. Then unscrew the lug nuts and remove the wheel.
Then unbolt two brake caliper fasteners that can be found on the rear of the caliper. You should better unbolt the bottom fastener before removing the upper one if you want to make things easier. You can use some lubricants if rust is a problem in your case.
Now you should unbolt the caliper from two bracket bolts located on the steering knuckle. Again, you can use lubricants to cope with rust.
Take off the caliper from the disc and hang it from the vehicle. Do not hang it over the brake line in order to prevent it from getting damaged.
Then remove the brake disc from the wheel studs. You can use a hammer if things go slowly. Do not forget to put an anti-seize lubricant on the axle hub between the wheel studs.
Now compress the caliper piston to make the caliper sliding back on the rotor.
Put some removable thread locker on the steering knuckle bolts.
Clean the caliper guide pins and then add some lubricant before sliding them in.
Add brake fluid and press the brake pedal to check that everything works fine.
Put the wheel back properly and check the brakes again. If they work well, you can hit the road again!
How to Measure Brake Rotor Thickness?
It is vital to inspect the rotors for defects in order to be sure that the vehicle's brake system functions well. You can do this whenever the brake pads or calipers are removed. If you need to measure brake disc thickness, you should do the following procedures:
Take a micrometer to measure the brake rotor thickness of 0.40 inches (10mm) inside the outer circumference of the brake disc every 45°.
Look at the smallest value measured and compare it to the minimum thickness specifications indicated on the brake rotor. If you see that the rotor thickness is below the minimum required point, you should immediately replace your brake disc.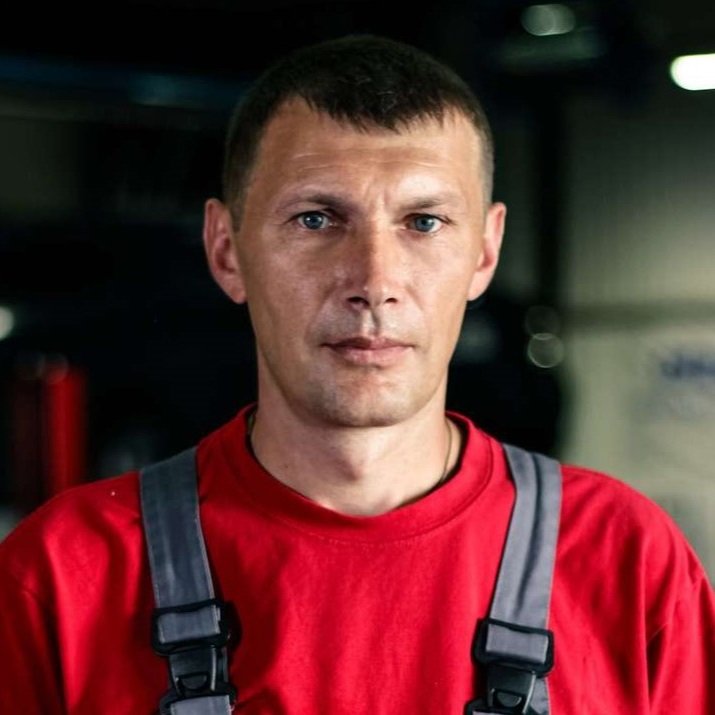 My name is Brandon, and I've been interested in cars since I was a kid. I got a bachelor's degree in Automotive Technology and worked in a private car workshop. I have two cars that have been completely upgraded with my own hands. So I successfully put all my knowledge into practice.
Last update on 2023-02-17 / Affiliate links / Images from Amazon Product Advertising API