No driver is immune from power failures. We invite you to consider the features one of the best lithium ion jump starters which will be extremely useful in emergency situations. There are various connectors for electronic gadgets, so you can charge almost any device. Electronic equipment in the car will always work properly and serve all the needs of the user. You may safely go on a trip using a special packing kit.

The developers have equipped this device with the following technical features:
battery capacity is 13800mAh;
current at the start and peak 200A and 400A respectively;
DC 12V / 1A input;
DC 19V / 3.5A output for laptops;
12V / 2A for vehicles or large devices;
5V / 2A for mobile phones and most devices with USB charge;
power limit is 2.8KW;
charge duration is 3-4 hours.
Strong and weak sides of the PowerGo 12 Volt Car Battery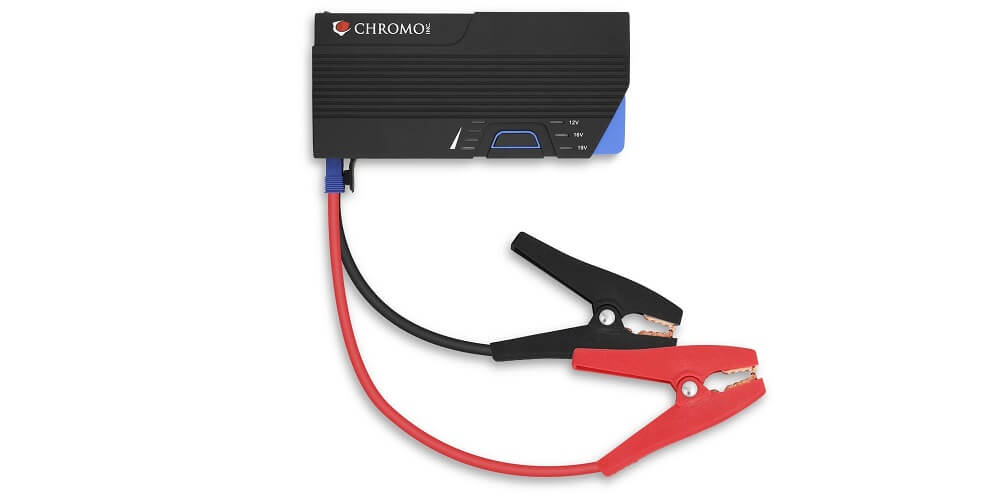 The PowerGO is a very compact package of function. It is much smaller than a set of jumper cables, so carrying this device in your car will be easy. It arrived with a good charge to the battery. A challenge will be to recharge the device from time to time.
Pros of the PowerGo 12 Volt Car Battery
A large number of connectors will protect you from the need to look for additional batteries. It's very easy now to charge your phone, laptop and other devices with just one starter.
Forget about those annoying situations when your grandiose plans collapsed because of car malfunctions.
Depleting the battery will not make you stop on the midway. There is no need to spend precious time to wait for the restoration of the energy balance. Just use the starter!
In the dark places and critical situations, additional protection is provided by LED lighting. It is perceived as an SOS signal.
The minimalist design allows to saving maximum space. Light and a small battery can always be with you and not cause any inconvenience. It even can be stored in a glove box. Then you definitely will not lose it and will not be annoyed when some stuff comes under the hand.
Thanks to high capacity, your gadgets will be charged quickly.
A special protection is provided to prevent reverse current flow and explosion of the battery.
A stylish black case makes the use of a starter as pleasant as possible. It will be always protected from external contamination and physical damage.
Cons of the PowerGo 12 Volt Car Battery
Some reviews inform that these batteries stop working in a few years. Buyers expect a longer service life.
Also, there are comments regarding the fact that the starter may not turn at the first time. It is necessary to make several attempts.
Other people complain that the instruction to the device is written not clearly enough and the first use causes some difficulties.
Conclusions
Certainly, positive aspects overshadow the shortcomings that any device has. About 65% of customers put the highest score on Amazon. This starter justifies its favorable price (about $50), so you may buy it for sure. Do not deny yourself comfort and safety. The battery will become your reliable assistant in the most difficult situations.